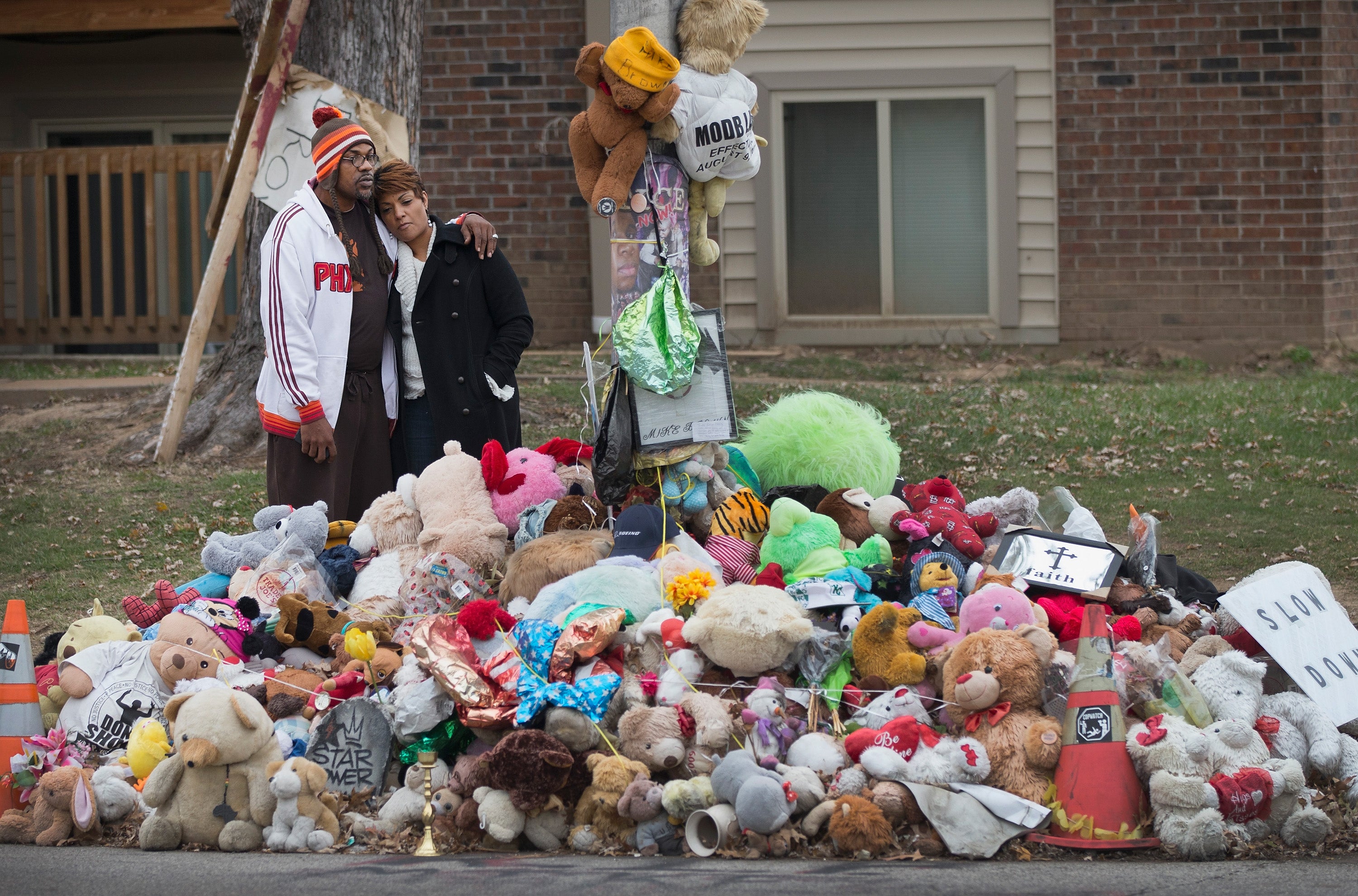 Recent violent confrontations between black males and police
NEW YORK - The deadly shooting of Michael Brown is in today's headlines, but it is far from the only violent confrontation in recent months between police and African-American males, who were in many cases unarmed. CBS News' Crimesider provides an account of some of these incidents:
Tamir Rice, Ohio
Tamir Rice, a 12-year-old Cleveland resident, went to the neighborhood playground on Saturday, November 22 with friends carrying a fake gun and waved it around.
The Airsoft replica gun, which fires the equivalent of BB pellets, was missing its orange safety cap, which is designed to indicate its status as something other than a deadly weapon. A 911 callers said of the boy and his Airsoft replica gun at the time: "It's probably fake, but you know what, it's scaring the [expletive] out of people."
Officer quickly arrived. One of the officers called to the playground saw the pistol sitting on a table or bench, and watched the boy grab it and put it in his waistband.
Rice was ordered to put his hands up. Police officials said the boy instead grabbed for his fake gun in his waistband.
According to Deputy Chief Ed Tomba said: "That's when the officer fired."
Rice died Sunday, November 23. Officials said at a news conference Monday the cops were standing 10 feet away when one of them shot the boy.
The two officers involved in the shooting have been placed on administrative leave, which is standard procedure. After reviewing the evidence, prosecutors will present the case to a grand jury, which will decide whether the officer was justified in using force against the boy.
Akai Gurley, New York City
Akai Gurley, an unarmed and unsuspecting 33-year-old man, was shot in the chest and killed by a rookie police officer in the inside stairwell of a Brooklyn housing complex on Thursday, November 20.
Police said officers on patrol walked down the stairs onto an eighth-floor landing. Gurley and his girlfriend opened a stairwell door one floor down after giving up on waiting for an elevator. Police said rookie officer Peter Liang, patrolling with his gun drawn, fired without a word and apparently by accident, hitting Gurley from a distance of about 10 feet.
According to reports, Liang was trying to open a door while holding the gun, which went off accidentally. On Monday, November 24, the city medical examiner's office said its finding that Gurley's death "resulted in full or in part from the actions of another person or persons," a gunshot wound to the torso, "does not imply any statement about intent or culpability."
Liang, 26, has been placed on modified duty. Under standard NYPD policy, police internal affairs investigators won't be able to question him until prosecutors have decided whether to file criminal charges.
Levar Jones, South Carolina
Authorities say South Carolina State Trooper Sean Groubert stopped Levar Jones for a seat-belt violation on Sept. 4, 2014. Jones, 35, got out of his car, and investigators say the trooper shot him as Jones reached back into his vehicle.
Prosecutors released video of the traffic stop that shows the trooper pulling up behind Jones, who was stopped at a Columbia gas station. Groubert asks Jones - who had already stepped out of his car - for his license, then fires shots as Jones reaches back into his vehicle.
Jones was hit by one bullet in the hip. He screamed, "What did I do? . . . I just got my license, you said get my license."
Groubert said he shot the man because he was reaching back into his car.
However, South Carolina Department of Public Safety Director Leroy Smith fired Groubert on Sept. 19. Groubert was charged with assault and battery of a high and aggravated nature.
He faces up to 20 years in prison if convicted and is awaiting trial.
Ezell Ford, Los Angeles
Ezell Ford, a 25-year-old male with undisclosed mental issues, was confronted by police on Aug. 11, 2014 near his home in South Los Angeles. Officers were conducting an investigative stop in the Newton area of Los Angeles at around 8:30 p.m. Ford was shot and killed while lying on the ground.
"During the stop a struggle ensued, which resulted in an officer-involved shooting," the release says. "It is unknown if the suspect has any gang affiliations."
No officers were injured in the incident. The suspect was transported to a local hospital where he died, authorities say.
However, Ford's family and some witnesses claim that Ford did not struggle and complied when officers instructed him to lie on the ground.
The parents of Ford have sued the LAPD for 75 million dollars.
Michael Brown, Ferguson Missouri
On August 9, Michael Brown, an unarmed black 18-year-old, was killed by police on a street in Ferguson, Mo. Authorities say Brown attacked Officer Darren Wilson and tried to take his gun. Others say the teen was surrendering and had his hands in the air when Wilson fatally shot him. The shooting sparked angry, racially-charged protests, violent confrontations with police and looting.
A grand jury chose not to indict Officer Wilson, in a decision announced Monday, Nov. 24.

John Crawford III, Ohio
John Crawford III, 22, was fatally shot Aug. 5, 2014 in a Wal-Mart in the Dayton, Ohio suburb of Beavercreek. A 911 caller told police that Crawford III was waving a weapon. Police said he didn't obey commands to put down what turned out to be an air rifle he had apparently taken off a shelf.
Officers said Crawford III was shot when he didn't respond to those orders to put the gun down. On September 24, Special Prosecutor Mark Piepmeier said the Greene County grand jury in Xenia opted not to issue any indictments in the death of John Crawford III.
Eric Garner, New York City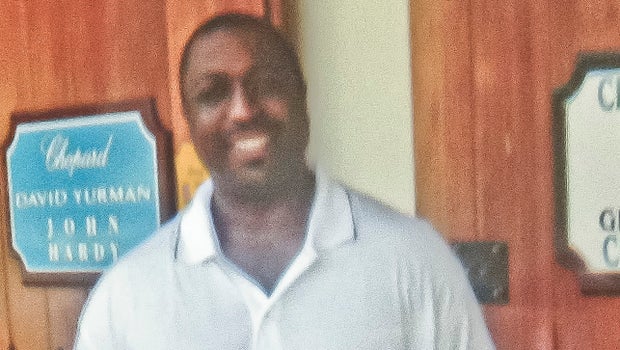 Eric Garner, 43, died July 17, 2014 during an arrest in Staten Island. Video of the arrest shot by a bystander shows one officer wrap his arm around Garner's neck as he is taken to the ground. Garner, arrested for allegedly selling untaxed, loose cigarettes, can be heard shouting: "I can't breathe."
Garner's death was caused by compression of neck and chest, and his prone positioning during physical restraint by police, the New York City Medical Examiner's office announced. Asthma, heart disease and obesity were listed as contributing factors.
Following the incident, two NYPD officers - including Officer Daniel Pantaleo, the one who allegedly put his arm around Garner's neck - were placed on desk duty and four emergency workers involved in the medical response for Garner were suspended without pay pending an investigation.
Garner's death sparked numerous protests in New York City.
Thanks for reading CBS NEWS.
Create your free account or log in
for more features.