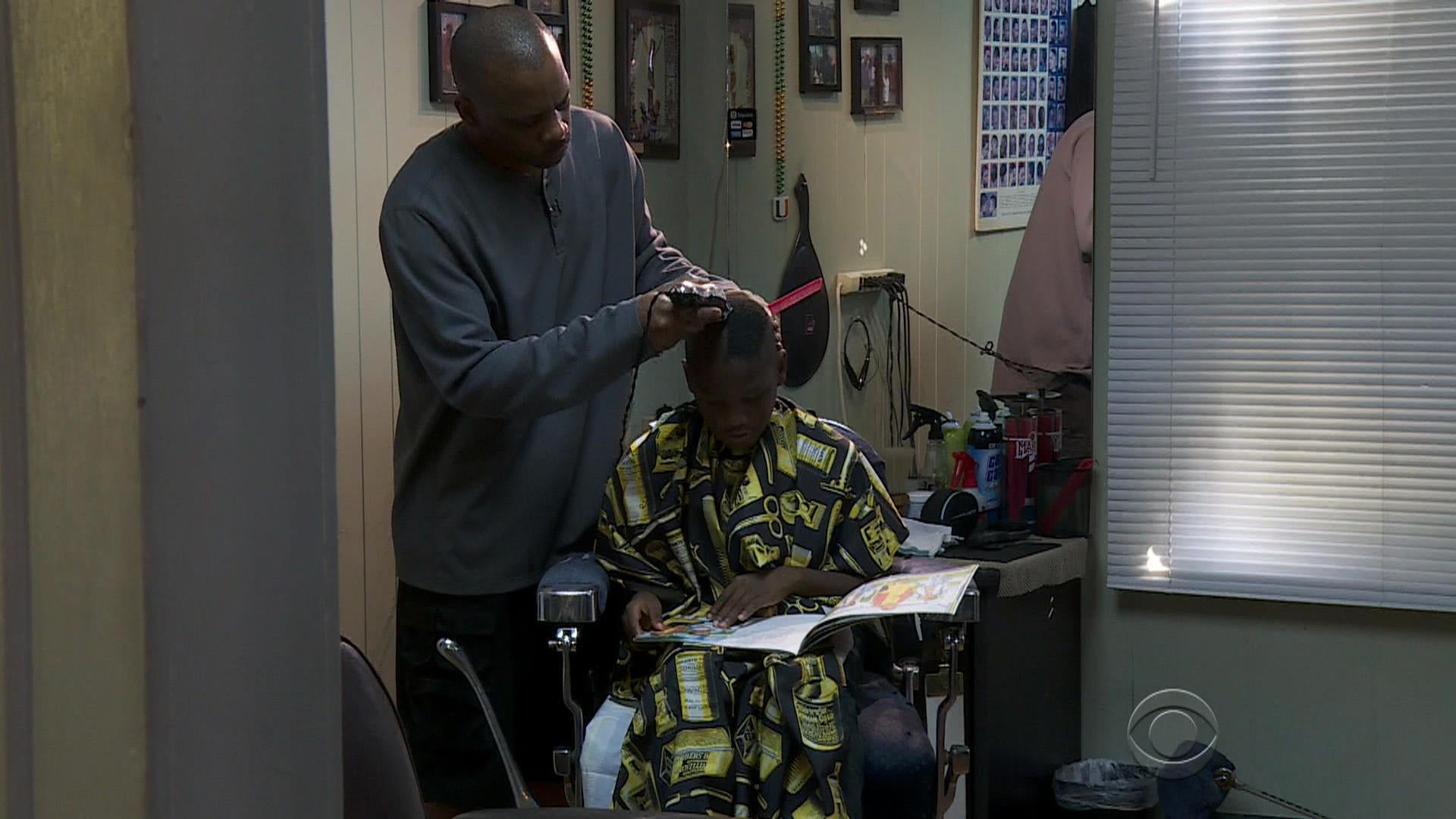 Read a book, get a $2 discount at this Michigan barber shop
YPSILANTI, Mich. -- There's no barber pole outside Fuller's Cuts in Ypsilanti. Possibly because there's a whole lot more going on inside than snipping, clipping and trimming.
"You can start reading," barber Ryan Griffin tells Treyveon Lymon. "If you have any trouble with words, just ask."
Griffin cuts hair while he reads. "Sound it out. Sssss. Excellent, 'circumstance,'" Griffin says.
"We have to cross the street," Treyveon says. "I make sure to look both ways."
Like Treyveon Lymon, any kid who comes here and reads from a book during his haircut gets $2 shaved off the price -- an idea owner Alex Fuller says has really caught on.
"The parents are already prepping their kids to sit in the chair and get ready to read the book," Fuller says.
"What parent don't want a couple dollars off when you got three boys in the barber shop plus you?" says customer Robert Hopkins, who brings his son.
Jalen Johnson is a seventh grader, and he says "probably the reading part" is better than the discount of $2.
Griffin cuts hair and sorts books. He wants the kids to discover their past--and overcome old notions.
Griffin describes those notions: "You sound like a white person. That same rationale comes from, you know, you're a nerd. That same rationale comes from, you know, you're an Uncle Tom ... Learning is 'uncool.' We have to break those things."
"I always go back to quote Frederick Douglass: 'It's easier to build strong children than repair broken men," Griffin says. "So if we can get these babies reading books or at least picking up a book ..."
"That's where it starts," Fuller says.
Charles Johnson is 12 years old, and he has a copy of Frederick Douglass: The Abolitionist Hero.
"Kids know who care about them," Griffin says. "And they want to make that person proud. And we even see it here."
He got his $2--and a lot more.
Thanks for reading CBS NEWS.
Create your free account or log in
for more features.