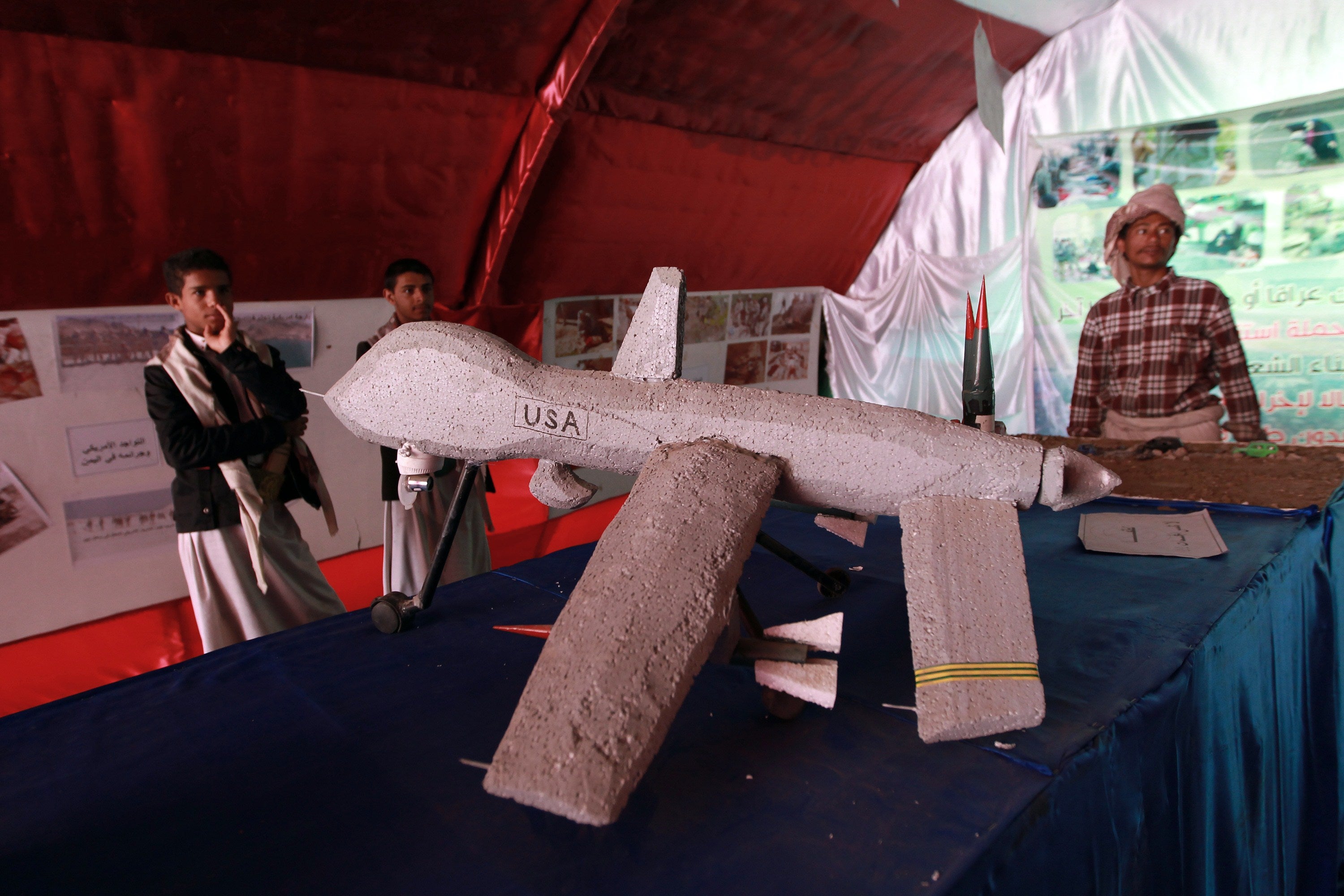 Rand Paul threatens to hold up nominee over drone policy
Before the Senate confirms David Barron to a lifetime spot on the First Circuit Court of Appeals, it should insist on the public release of redacted memos that Barron helped write, authorizing the killing of an American on foreign soil, Sen. Rand Paul, R-Ky., wrote in a letter to Senate Majority Leader Harry Reid, D-Nev.
Barron's nomination could come up for consideration in the Senate as early as this week, but Paul said that he will object to any attempts to speed up Barron's confirmation until his concerns are satisfied.
Paul noted that last month, the Second Circuit Court of Appeals ordered the Justice Department to release a redacted version of the memo that authorized the killing of Anwar al-Awlaki, an American citizen who joined al Qaeda, in Yemen. As a lawyer in the Justice Department's Office of Legal Counsel, Barron helped author at least two such memos, the New York Times reported last year.
"It would be irresponsible for the Senate to move forward on this nomination" until the Justice Department complies with the order, Paul wrote to Reid, in a letter dated April 30. "The constitutionality of this policy has been the subject of intense debate in our country since it's implementation... The disclosure of this document will not only clarify that debate it will also allow the Senate to gain critical insight into David Barron's judicial philosophy."
The Justice Department has yet to release the memo, as the government is still considering whether or not to appeal the Second Circuit decision.
Should Barron's nomination come up for a vote this week, it would only need a simple, 51-vote majority to pass. However, Paul's objections could draw out the vote for several days. Furthermore, some Democrats may side with Paul on the matter.
Last year, Paul staged an old school, 13-hour filibuster over John Brennan's nomination to lead the CIA over President Obama's drone policies. Ultimately, Brennan was confirmed, but three members of the Democratic caucus -- including Senate Judiciary Committee Chairman Patrick Leahy, D-Vt. -- voted against the confirmation. Two other Democrats didn't vote.
The ACLU on Monday sent a letter to senators, urging them to delay Barron's confirmation until all senators have had an opportunity to read the legal opinions that authorized "an unprecedented killing."
"The OLC opinions represent the administration's view of the law on when a person can be killed away from a battlefield," the ACLU letter says. "There are few questions of greater importance and consequence to Congress."
The Senate Judiciary Committee in January approved Barron's nomination to the First Circuit along a party-line vote, but Leahy last month said that members of his committee have only been granted access to "some" Office of Legal Counsel documents related to killing Americans overseas.
"Although I cannot share the substance of these classified documents, I can say that I spent considerable time scrutinizing these opinions and remain concerned about the constitutional and legal underpinnings that justify the targeted killing of American citizens overseas," Leahy said in a statement prepared for a hearing on the use of drones. "I will continue to seek additional information from the administration about these targeting decisions and the constitutional and legal authorities upon which it relies, and I will continue to advocate for public disclosure of this legal analysis, consistent with the protection of national security."
As the ACLU noted in its letter, Barron's memos helped from the legal justification for a "large-scale killing program" that has resulted in as many as 4,700 deaths by drone attacks, including the deaths of four Americans.
Thanks for reading CBS NEWS.
Create your free account or log in
for more features.