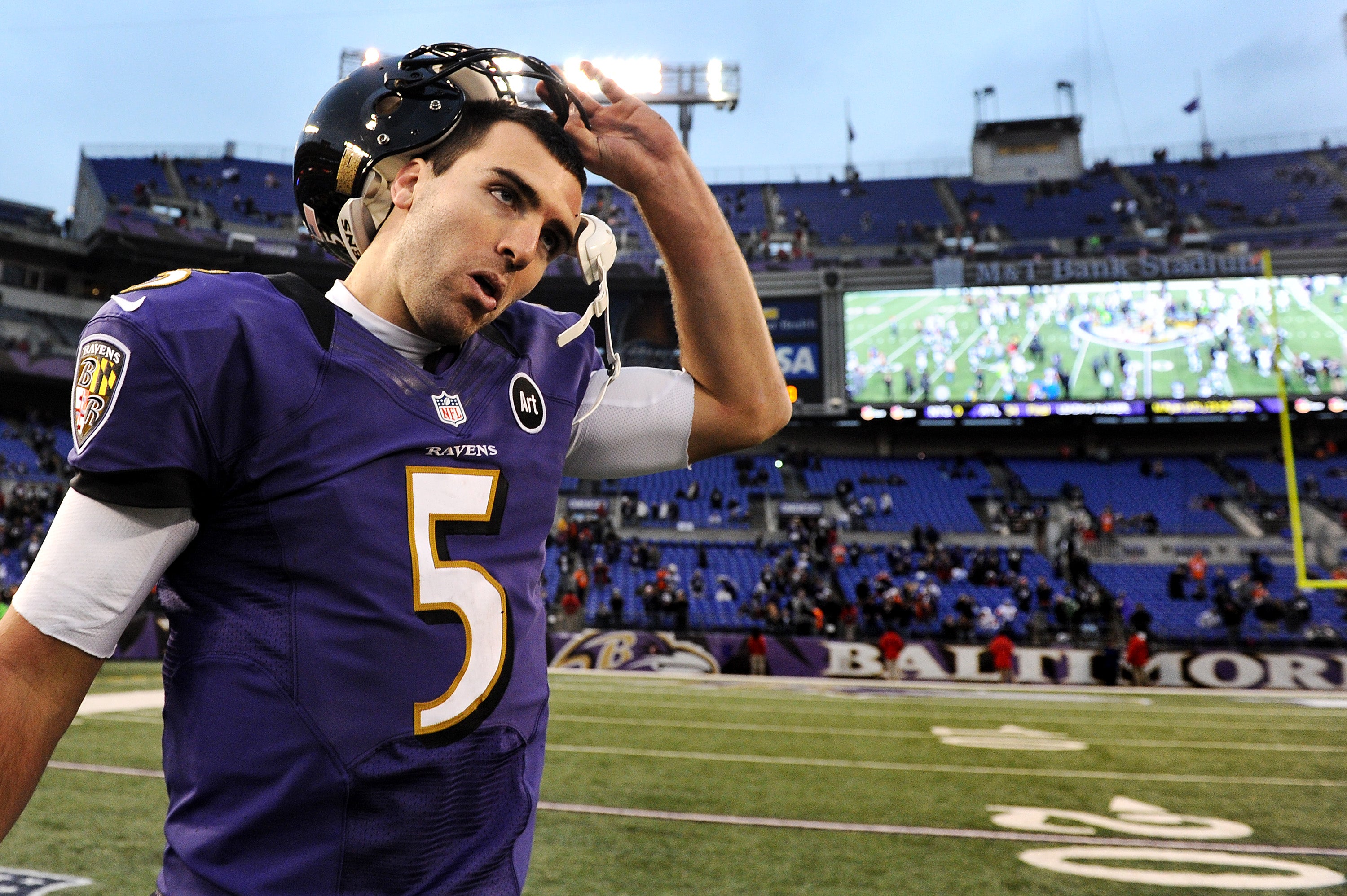 QB Joe Flacco calls cold-weather Super Bowl "retarded"
Joe Flacco, the Baltimore Ravens quarterback about to play in his first Super Bowl, has been described by many, even his own father, as less than outspoken.
"As dull as he is portrayed in the media, he's that dull. He is dull," Steve Flacco said in a telephone interview with the New York Times.
It seems, however, that the prospect of playing a Super Bowl outside of its traditional warm-weather bounds gets him excited.
When asked by Denver Post columnist Mike Klis what he thought about next year's New Jersey-bound Super Bowl, Flacco said: "Yeah, I think it's retarded."
The use of the word "r-word" has raised many objections among groups advocating for the mentally handicapped, who call it derogatory. Flacco, perhaps realizing what may become an epic flub produced under the hot glare of media attention during the week before the Super Bowl, attempted to backtrack a little and clarify his statement.
"I probably shouldn't say that," Flacco said. "I think it's stupid. If you want a Super Bowl, put a retractable dome on your stadium. Then you can get one. Other than that I don't really like the idea. I don't think people would react very well to it, or be glad to play anybody in that kind of weather."
When conservative provocateur Ann Coulter used the R-word last summer to refer to President Obama, Special Olympics athlete and advocate John Franklin Stephens penned a now widely-cited response discussing the term's derogatory nature.
"I realized you just wanted to belittle the President by linking him to people like me," Stephens wrote. "Well, Ms. Coulter, you, and society, need to learn that being compared to people like me should be considered a badge of honor. No one overcomes more than we do and still loves life so much."
Thanks for reading CBS NEWS.
Create your free account or log in
for more features.