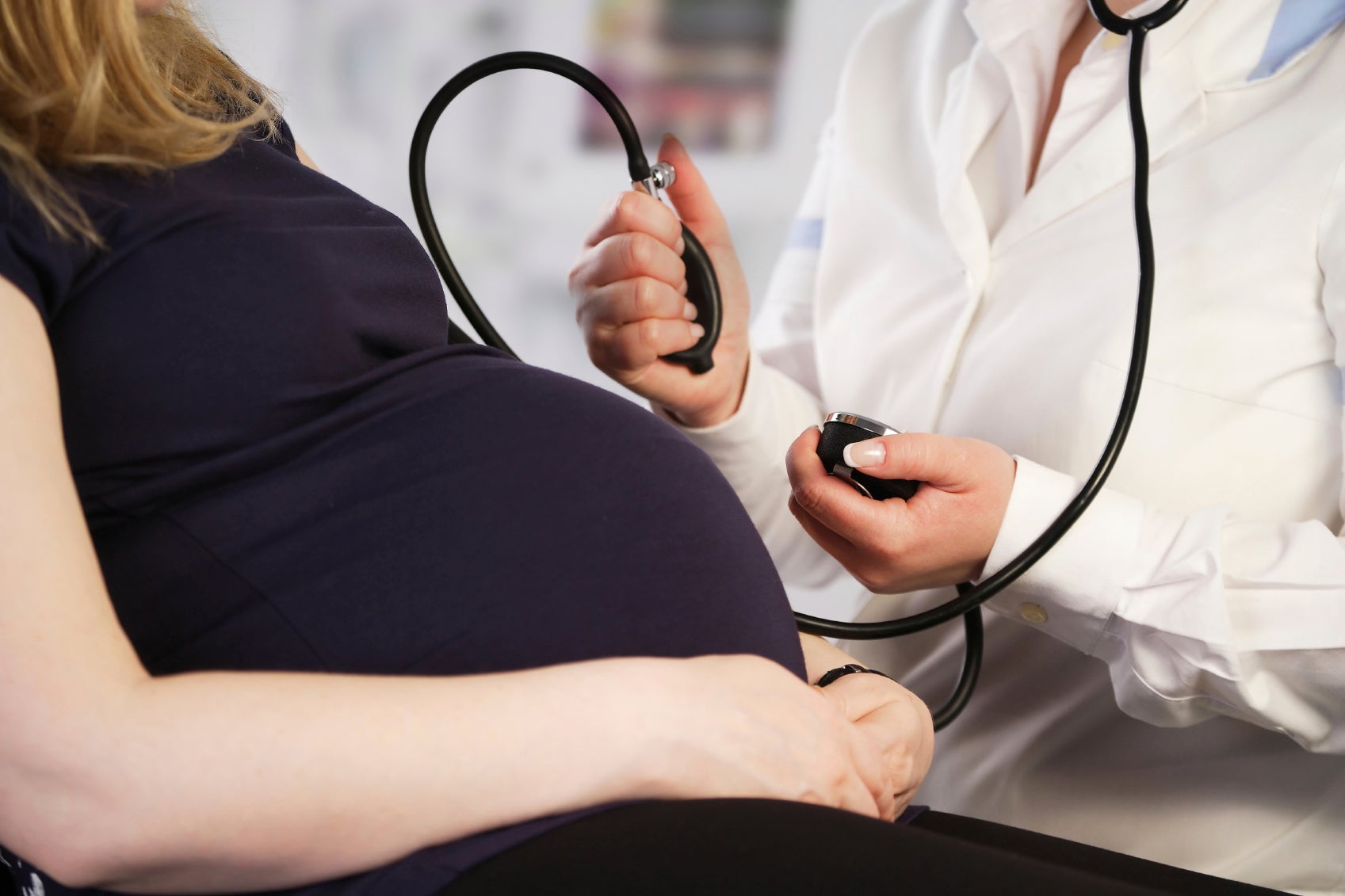 Pregnancy complications may signal heart trouble later in life
Women who experience complications during pregnancy have a greater risk of dying from heart disease later in life than women with uncomplicated pregnancies, new research suggests.
The study, published today in the American Heart Association's journal Circulation, also found that the risk is particularly high for women who've had more than one health problem during pregnancy.
Heart disease is the number one killer of both women and men in the United States. According to the Centers for Disease Control and Prevention, about 610,000 Americans die each year of cardiovascular disease, accounting for 1 in every 4 deaths. The American Heart Association (AHA) reports that 399,503 women died of heart disease in 2013.
Researchers analyzed data on over 15,000 pregnant women in the Oakland, Calif. metropolitan area who participated in the Public Health Institute's Child Health and Development Studies (CHDS) from 1959 to 1967. As of 2011, 368 of these women had died of cardiovascular disease.
The study's findings confirmed previous research which showed an association between certain pregnancy complications -- including pre-eclampsia, pre-term delivery, and small-for-gestational-age delivery -- and heart disease.
The study also showed certain combinations of complications increased the risk of later heart disease death, including:
A seven times higher risk for mothers with pre-existing high blood pressure and a preterm delivery.
A five times greater risk for women with pre-existing high blood pressure and delivery of a low-birth-weight baby.
A five times higher risk for mothers with high blood pressure that developed as a result of pregnancy, and a preterm delivery.
Additionally, the researchers identified two new pregnancy complications that predispose women to heart disease death later in life. When glycosuria, or high levels of sugar, was found in the urine, there was a four times greater risk of later cardiovascular disease death. And women who experienced an abnormal decline in levels of hemoglobin -- a measure of the red blood cells' ability to carry oxygen throughout the body -- were almost twice as likely to die from heart disease later in life.
"It's not clear if it's that having complications during pregnancy is increasing the risk or if it's that the same risk factors that lead to complications like hypertension and pre-eclampsia during pregnancy are the same risk factors that lead to heart disease. And honestly I believe the latter is more likely," Dr. Rita Redberg spokesperson for the AHA and Professor of Medicine and Director of Women's Cardiovascular Service at University of California-San Francisco's National Center of Excellence in Women's Health, told CBS News.
Experts say complications during pregnancy should act as a signal that a patient is at risk for heart disease later in life.
"Pregnancy is really a stress test for the cardiovascular system," Barbara A. Cohn, senior study author and director of CHDS in Berkeley, California, said in a statement. "These risk factors, which are in the patient's health record, should lead doctors to discuss with these women ways to reduce their risk of heart attack and other cardiovascular diseases."
The researchers also reported an unexpected finding: high blood pressure that developed after 20 weeks of pregnancy was associated with cardiovascular disease only in African-American women. African-Americans, who made up 22 percent of the study population, were almost twice as likely to die of heart disease later in life, while white, Asian and Hispanic women had no increased risk due to gestational hypertension.
The study authors explained that this finding could potentially be attributed to limitations of the research. For example, during their pregnancies, the women received highly uniform care from one hospital system under the same treatment protocols. But after the women gave birth, their healthcare access and health status could have changed as they switched doctors, moved or their lives changed in other ways.
Despite these limitations, experts say the study succeeded in identifying those women with a higher risk of heart disease death based on complications during pregnancy.
Women who have experienced pregnancy complications can also be proactive about reducing their risk of heart disease.
"It is an excellent opportunity for close follow up with a primary care doctor and to live a heart healthy life," Dr. Ann Celi, internist and co-founder of the Brigham and Women's Cardiometabolic Clinic in Maternal Fetal Medicine, told CBS News. "Optimize weight, exercise, healthy diet, regular medical appointments, do all you can to prevent high blood pressure or developing diabetes."
"One of the wonderful things about cardiovascular medicine is the enormous progress that has been made in preventing death in men and women," Cohn said. "These pregnancy complications are early warning signs that tell you to pay attention to risk factors that you can control."
Thanks for reading CBS NEWS.
Create your free account or log in
for more features.