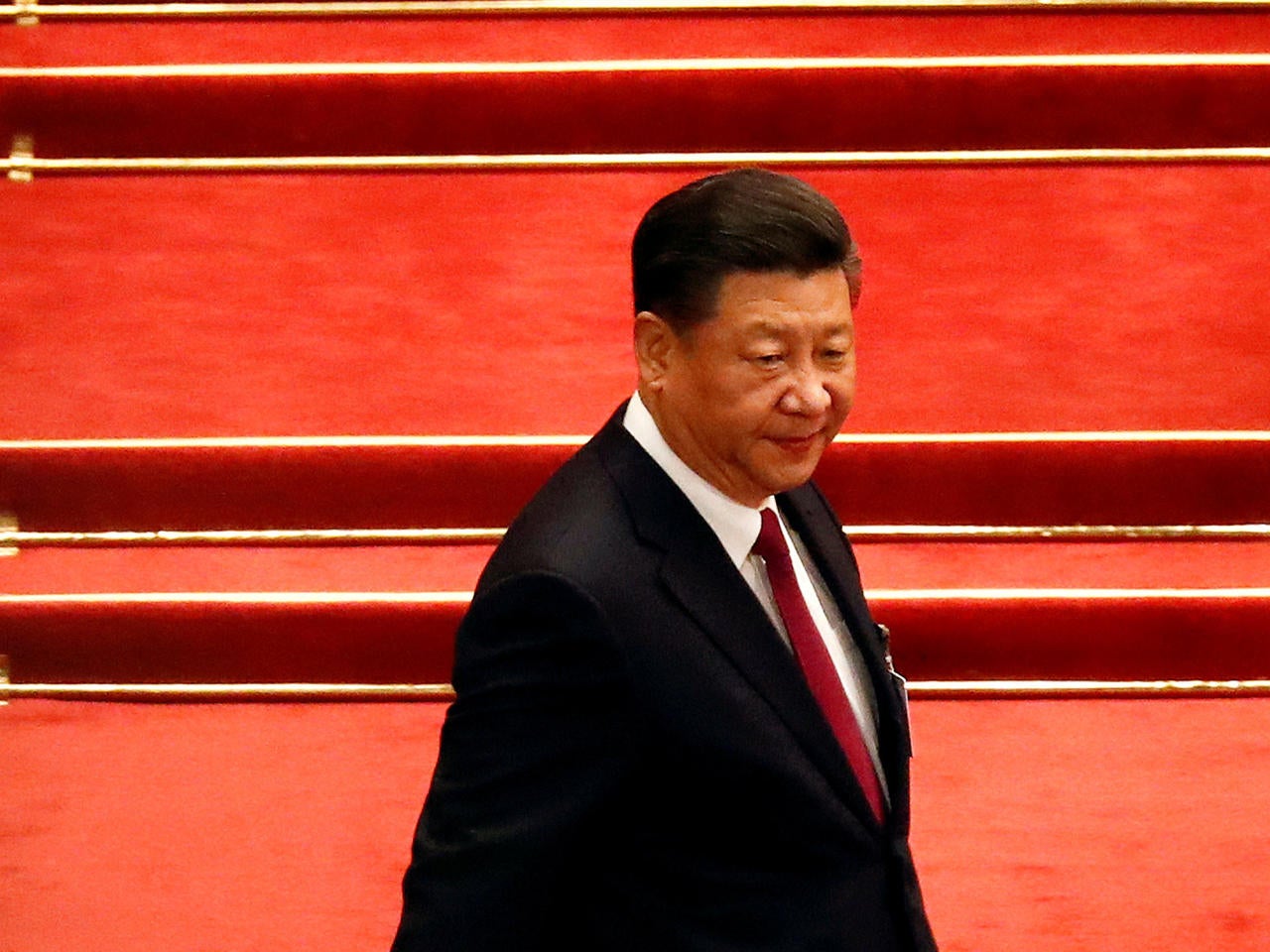 Power grab by China's Xi Jinping: President for life?
President Xi is expected to be granted broad new powers by China's National People's Congress, which kicked off its annual session today. For more than two decades Chinese presidents have been limited to two five-year terms, said CBS News correspondent Ben Tracy, reporting from Beijing. But Xi Jinping apparently wants to stick around longer than that, and the People's Congress will almost certainly grant him his wish.
China's People's Congress is large, and largely ceremonial. But its delegates are the rubber stamp Xi Jinping needs to remain president for more than two terms.
There are about 3,000 delegates to China's National People's Congress, and theoretically they can vote any way they want. But in its history, it has never vetoed a proposal by China's Communist Party.
China's constitution limited presidential terms to avoid another Chairman Mao-type figure and a destabilizing cult of personality. Xi is already considered the most powerful Chinese leader since Mao.
Zhou Shuying, a delegate to the People's Congress, told Tracy she thinks he should be president forever. When asked why, she replied, "He does good things for the people and makes the country prosperous and strong."
There is dissent online, and China's censors are working hard to quash it. They temporarily banned the use of the phrases "personality cult" and "my emperor," and also references to Winnie the Pooh (a character long used to mock Xi Jinping based on an apparent resemblance). One social media post showed the bear hugging a large pot of honey with the caption: "Find the thing you love and stick with it."
Isaac Stone Fish, senior fellow at the Asia Society and an expert on Chinese politics, said, "This is a very big deal for the Chinese people. Xi Jinping is only 64 years old. As far as we know he's in excellent health. And it really could be that China -- like it had in the '50s, '60s and '70s -- now has a dictator for life."
Of course, the hope was that as China grew more prosperous it would also become more democratic. That didn't happen, and now countries from around the world could be dealing with the same powerful Chinese leader for decades to come.
Over the weekend, President Donald Trump, hosting a closed-door fundraiser at Mar-a-Lago, appeared to joke about President Xi pushing to abolish term limits.
In an audio recording of his remarks obtained by CNN, Mr. Trump was heard saying, "He's now president for life. President for life. No, he's great. And look, he was able to do that. I think it's great. Maybe we'll have to give that a shot some day."
Thanks for reading CBS NEWS.
Create your free account or log in
for more features.