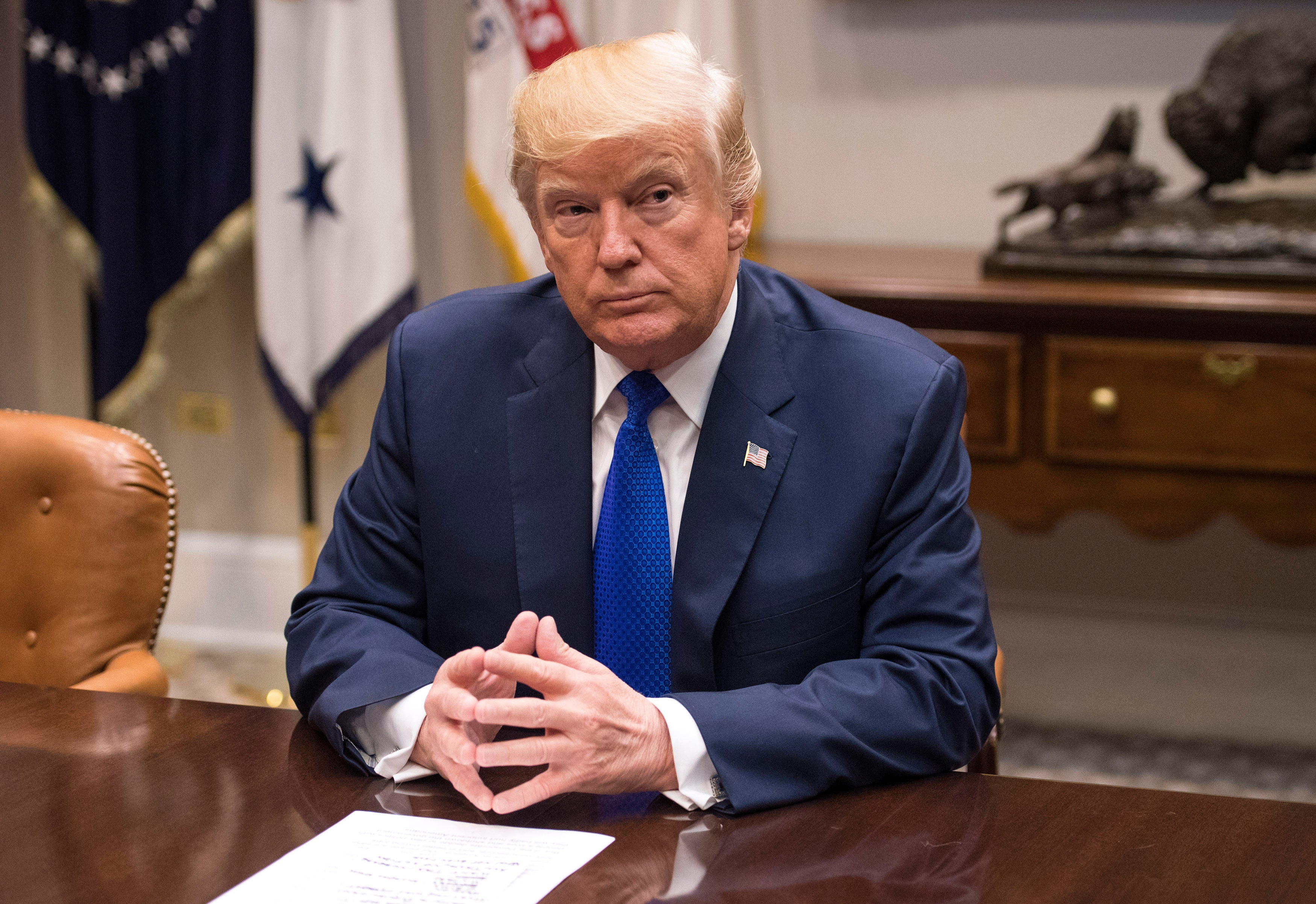 Polls: Majority of voters believe Trump guilty of sexual misconduct
In a now-infamous video unearthed shortly before the 2016 election, President Trump bragged in 2005 that his celebrity status has allowed him to grope women without their consent. According to a new poll from the Economist and YouGov, a clear majority of registered voters – 58 percent – said they now believe Mr. Trump "definitely" or "probably" did the things he described on the tape. Twenty-three percent said the president "probably" or "definitely did not do it."
And in a Politico/Morning Consult survey released Wednesday, 50 percent of voters said they believe the allegations of sexual misconduct against the president – leveled by over a dozen women during the closing months of the 2016 campaign – are credible. Only 29 percent said they don't believe the charges are credible. Twenty-one percent said they aren't sure.
The accusations against Mr. Trump have come under renewed scrutiny in the wake of the Alabama Senate election, which was rocked by allegations that the Republican candidate, Roy Moore, engaged in sexual misconduct with underage girls when he was in his 30s. Moore was narrowly defeated by Democrat Doug Jones in a stunning upset on Tuesday night.
The president's accusers were also discussed Sunday by Mr. Trump's ambassador to the United Nations, Nikki Haley, during an interview on Face the Nation. "Women who accuse anyone should be heard," Haley said when she was asked how people should assess the president's accusers. "They should be heard and they should be dealt with. And I think we heard from them prior to the election. And I think any woman who has felt violated or felt mistreated in any way, they have every right to speak up."
"Does the election mean that's a settled issue?" moderator John Dickerson asked Haley.
"You know, that's for the people to decide," she replied. "I know that he was elected. But, you know, women should always feel comfortable coming forward. And we should all be willing to listen to them."
On Monday, Sen. Kirsten Gillibrand, D-New York, said the allegations against the president should force him to step down. "President Trump has committed assault, according to these women, and those are very credible allegations of misconduct and criminal activity, and he should be fully investigated and he should resign," Gillibrand told CNN's Christiane Amanpour.
Forty-nine percent of registered voters in the Economist poll said Mr. Trump should resign. Thirty-five percent said the president should not step down.
The Politico/Morning Consult poll surveyed 1,955 registered voters between December 8 and December 11, and it has a margin of error of plus or minus two percent. The Economist/YouGov poll surveyed 1,338 registered voters between December 10 and December 12, and it has a margin of error of plus or minus 2.9 percent.
Thanks for reading CBS NEWS.
Create your free account or log in
for more features.