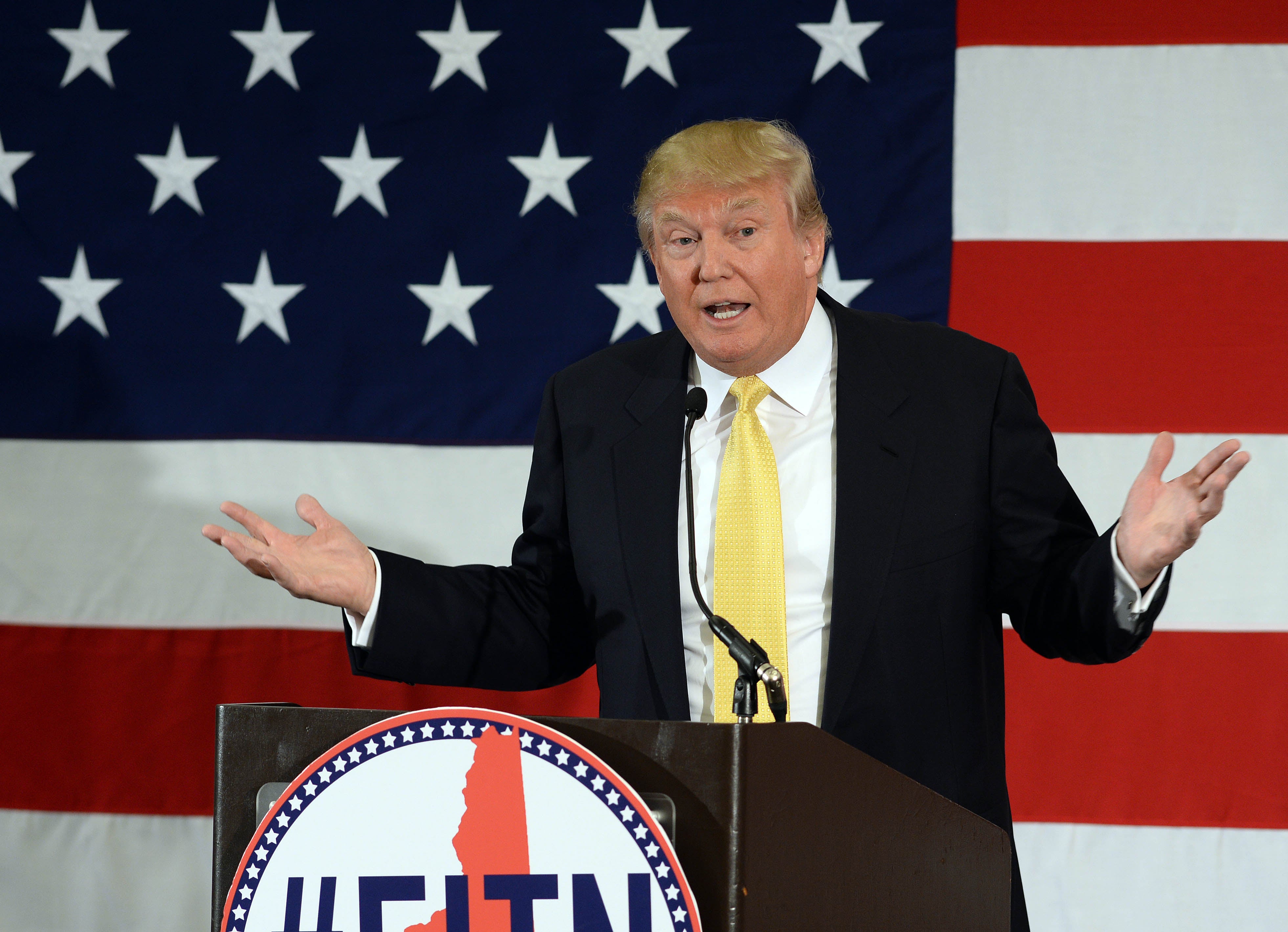 Donald Trump defends calling Mexican immigrants "rapists"
Defying the parade of businesses that are cutting ties with him in the wake of his inflammatory comments about Mexican immigrants, Donald Trump defended his remarks in an interview with CNN on Wednesday.
When Trump declared himself a Republican candidate for president last month, he warned that the U.S. is becoming a "dumping ground" for the world's problems.
"When Mexico sends its people, they're not sending their best," he said. "They're sending people that have lots of problems...they're bringing drugs, they're bringing crime. They're rapists. And some, I assume, are good people."
Asked why he used the term "rapists" to characterize Mexican immigrants, Trump pointed to recent reports that as many as 80 percent of the female immigrants crossing the U.S.-Mexico border are sexually assaulted during the trip.
CNN's Don Lemon then pointed out that those reports document immigrants being raped during their journey across the border - not the immigrants raping people after they get here.
Trump replied, "Well, somebody's doing the raping, Don. I mean, you know, somebody's doing it. Who's doing the raping? How can you say such a thing?"
The comments have already led Macy's, NBC Universal, and Univision, and others to cut their commercial partnerships with Trump. On Thursday, mattress company Serta became the latest company to jump ship.
"Serta has a licensing agreement to provide mattresses for the Trump Home mattress collection, which are manufactured in our North America-based facilities and sold at select retailers throughout the United States and Canada," the company explained in a statement. "Serta values diversity and does not agree with nor endorse the recent statements made by Mr. Trump. We will not be renewing our license agreement with the Trump Organization when it expires at the end of this year and are in the process of unwinding our relationship."
Thanks for reading CBS NEWS.
Create your free account or log in
for more features.