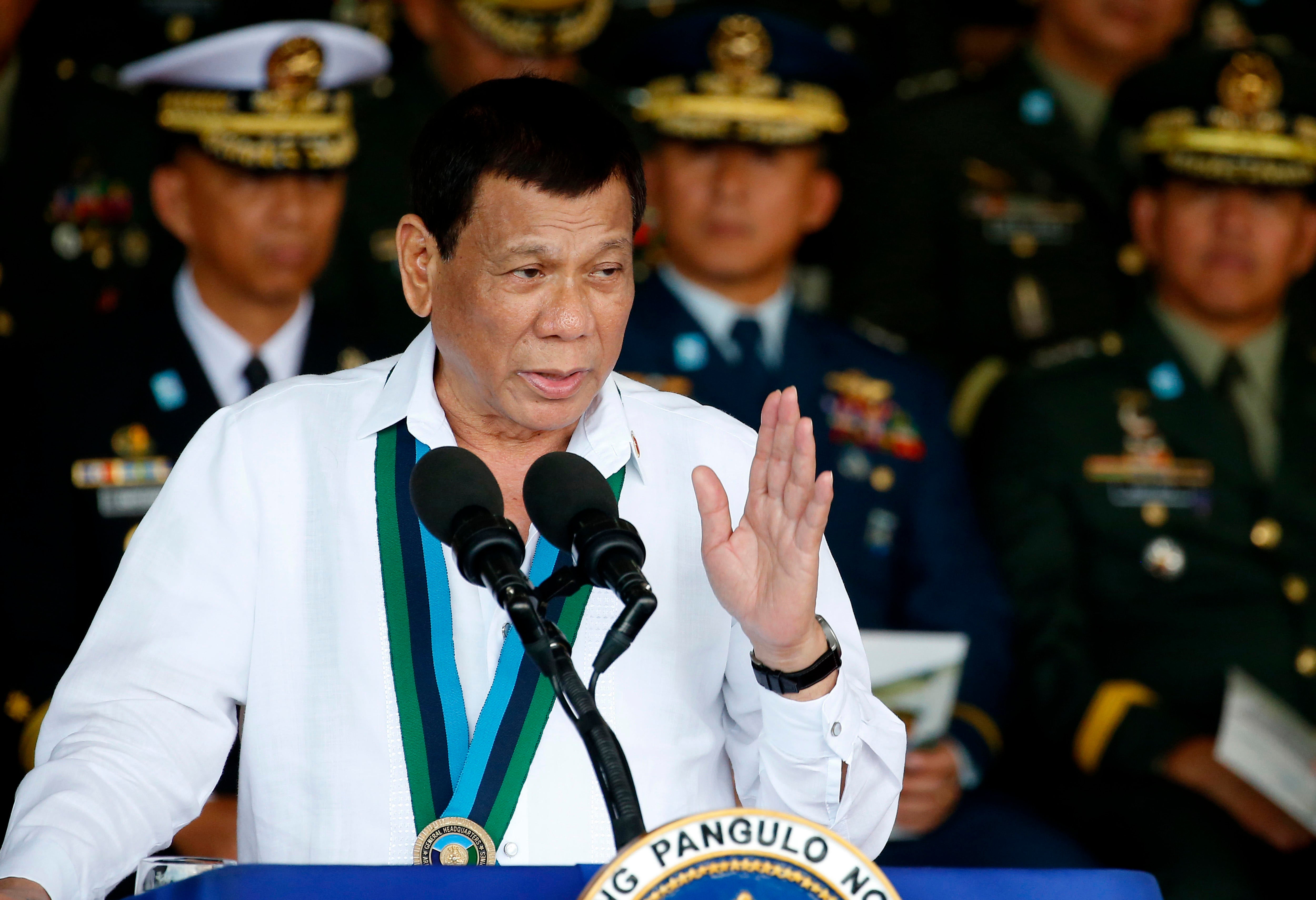 Rappler shut down after reports critical of Philippine leader
MANILA -- The Philippine securities commission has revoked the registration of an online news outfit known for its critical reporting on President Rodrigo Duterte, a move media watchdogs said is an act to muzzle the free press.
The Securities and Exchange Commission said in a ruling made public Monday that Rappler violated the constitutional prohibition on foreign ownership and control of mass media companies when it received investment from an international investment firm.
Rappler said it would fight the ruling in the courts and continue to operate. It acknowledged it has two foreign investors, Omidyar Network and North Base Media, but said it "remains 100 percent Filipino-owned" and that the foreigners have no voting rights or a say in its management and news operations.
"What this means for you, and for us, is that the commission is ordering us to close shop, to cease telling you stories, to stop speaking truth to power," Rappler said in a statment, which added that the ruling was a blow to press freedom.
The National Union of Journalists of the Philippines expressed outrage over the ruling and called on Filipino journalists "to unite and resist every and all attempts to silence us."
Duterte's spokesman, Harry Roque, denied the Duterte administration was curtailing freedom of the press.
"The issue at hand is the compliance of 100 percent Filipino ownership and management of mass media," Roque said. "It is not about infringement on the freedom of the press."
The brash-talking Duterte accused Rappler last year of being owned by Americans in violation of the Philippine constitution and also said that the news outfit was funded by the Central Intelligence Agency. Rappler denied the allegations.
Duterte has publicly attacked a leading newspaper, the Philippine Daily Inquirer, and ABS-CBN TV network for biased reporting, including on his deadly crackdown on illegal drugs that has left thousands of mostly poor suspects dead since he rose to power in 2016.
Amnesty International decried the decision against Rappler as "a blatant attack on press freedom," noting the news group had been "fearless in holding those in power to account."
"This is a politically motivated decision, pure and simple, and just the latest attempt to go after anyone who dares to criticize the government," James Gomez, the group's director of Southeast Asia and the Pacific, said in a statement. "The Philippines government should focus on ending and investigating violations, mostly against poor communities, in the 'war on drugs,' not trying to silence the messenger."
Thanks for reading CBS NEWS.
Create your free account or log in
for more features.