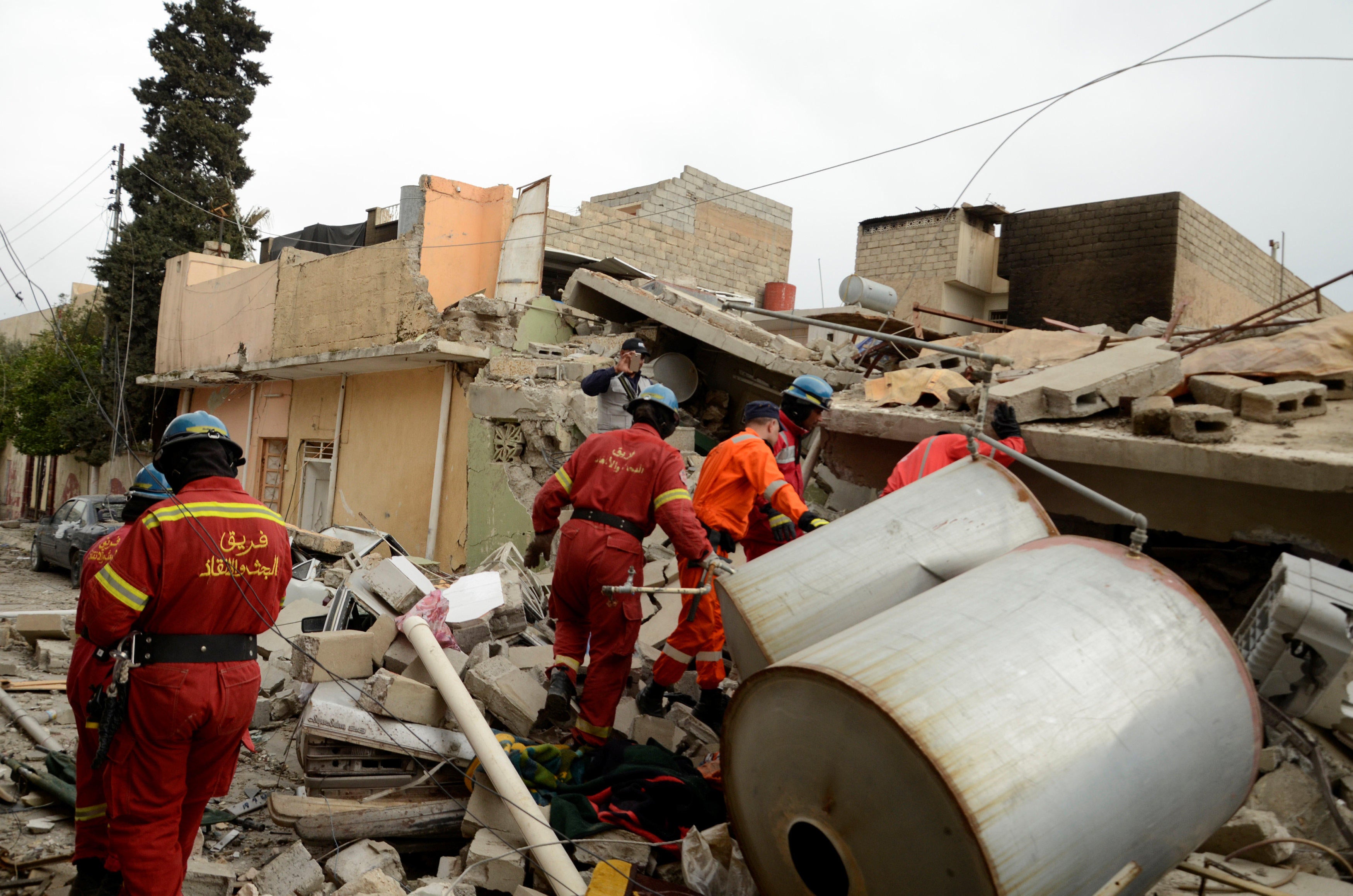 Pentagon report says more than 100 civilians killed in March bombing in Iraq
WASHINGTON -- A Pentagon investigation has found that more than 100 civilians were killed after the U.S. dropped a bomb on a building in Mosul, Iraq, in March.
The probe found that the U.S. bomb triggered secondary explosions from devices clandestinely planted there by fighters from the Islamic State of Iraq and Syria (ISIS). And the military says the secondary blasts caused the concrete building to collapse.
The lead investigator and author of the report is Air Force Brig. Gen. Matthew Isler.
The air strike had been requested by Iraqi troops who were 100 yards away and could see the location of the two snipers on the second floor of a two story building, investigators found.
However, the Iraqis could only see one side of the building and did not observe any civilians entering the building. Bad weather on the two preceding days prevented observation of the building from drones overhead, CBS News national security correspondent David Martin reports.
When the strike was approved, coalition forces had no information that civilians had taken shelter inside the building, Isler said.
Both snipers were killed in the strike and ensuing secondary explosion, as well as 101 civilians taking shelter in the lower floors. Another four civilians died in a nearby building, Isler said. He said 36 civilians remain unaccounted for.
The investigation determined that the collapse of the building could not have been caused by the 500 U.S. pound bomb, which contained 196 pounds of explosives. Explosives experts estimated it would take at least 1,000 pounds of TNT distributed throughout the second floor of the building to bring it down.
Explosive residue found at the blast site did not match the type of explosives used in a 500-pound bomb, Isler said, but did match explosives previously used by ISIS.
"They put a lot of work into this set up," Isler said. He concluded ISIS intended the explosives to kill civilians once the sniper's nest was bombed.
The civilians had taken shelter in the basement and on the first floor of the building because it was well-built and the owner had offered it up as shelter.
It was likely the largest single incident of civilian deaths since the U.S. air campaign against IS began in 2014. The deaths represent about a quarter of all civilian deaths since the U.S. air campaign began.
Thanks for reading CBS NEWS.
Create your free account or log in
for more features.