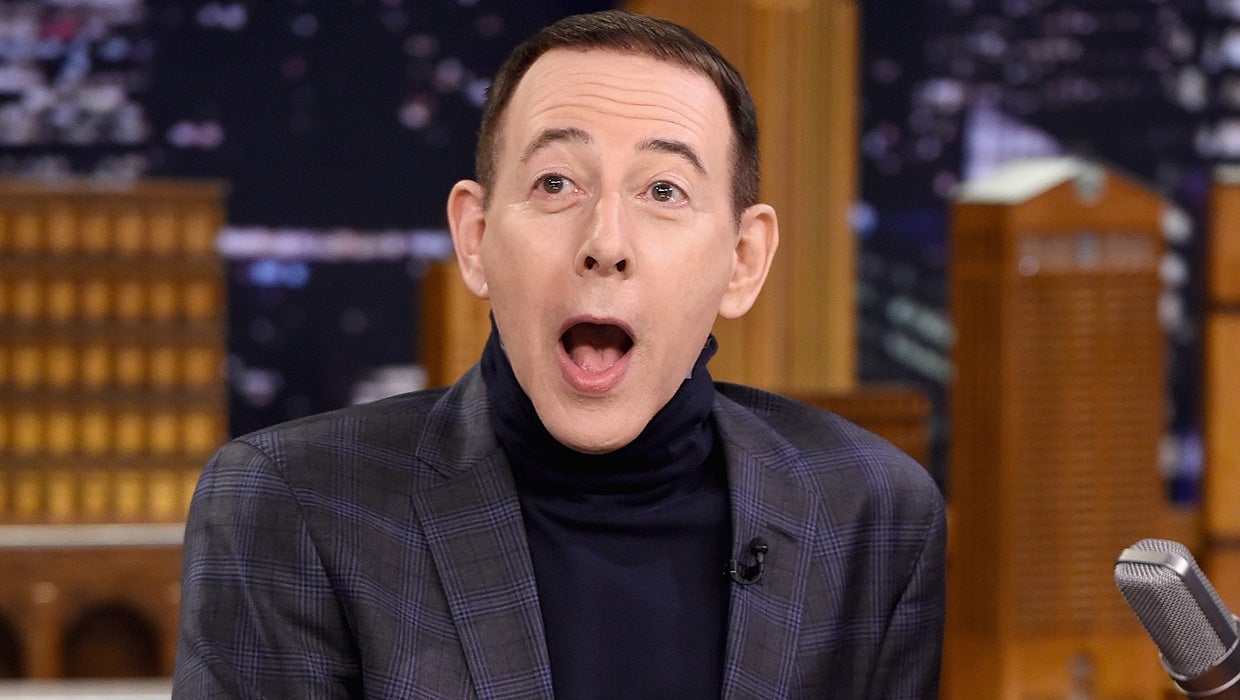 Paul Reubens confirms new "Pee-wee Herman" film, Judd Apatow to produce
Pee-wee Herman is coming back for another big adventure.
Actor and comedian Paul Reubens made a guest appearance on "The Tonight Show Starring Jimmy Fallon" Wednesday night, where he officially confirmed that a new film based on his offbeat persona is now in pre-production.
"We've hired a director, I can't say who yet. But we're going to start [shooting] in February," Reubens told the late-night host, who confessed to watching "Pee-Wee's Big Adventure" over 180 times in his youth.
Reubens noted that gossip of a new "Pee-wee" flick has been floating around for years, and he acknowledged that one of the rumors is true -- Judd Apatow will serve as a producer on the film.
During his chat with Fallon, Reubens also talked about the origins of his famous character, which he conceived during his time with the Los Angeles-based Groundlings comedy troupe in the 1970s. Reubens said that each Groundlings member was one day tasked with creating a new character from scratch.
"My character was a bad comic who you would never ever expect to make it," Reubens said. "And so I just told jokes where I couldn't remember the punchlines and pulled props out of the bag."
As Herman, Reubens gained widespread fame with 1985's "Pee-wee's Big Adventure," the breakout cult comedy which was helmed by a then-unknown Tim Burton in his directorial debut. A Saturday-morning children's program about Herman came soon after on CBS, airing from 1986-1990.
In 1991, Reubens faced a PR nightmare after he was arrested in Sarasota, Florida, for allegedly masturbating inside a pornographic theater. Ruebens soon after retired the Herman character and did not portray the role again until more than a decade later. In 2010, Ruebens starred on Broadway in the well-received "The Pee-wee Herman Show."
Tell us: Would you want to see a new Pee-wee film?
Thanks for reading CBS NEWS.
Create your free account or log in
for more features.