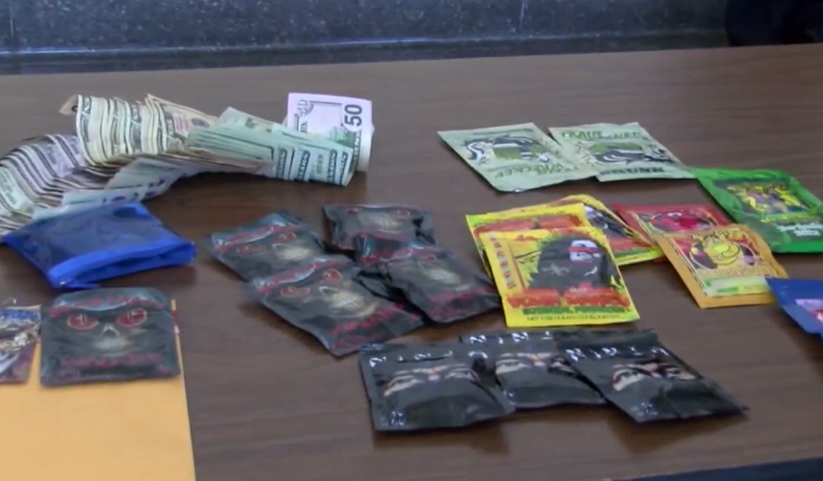 Overdoses linked to synthetic marijuana called "Darkness"
HARRISBURG, Pa. -- The district attorney is investigating and putting out an alert after 20 people overdosed on synthetic marijuana in and around Pennsylvania's state capital city.
Dauphin County District Attorney Ed Marsico says the drug users overdosed over the course of two days last week in the Harrisburg area.
Emergency room doctors are reporting users have experienced advanced stages of delirium and some have had to be revived, including one that wound up in intensive care.
"Don't get started on this stuff. It's just bad news," told CBS affiliate WHP.
Investigators say the synthetic pot in question was packaged with the word "Darkness." They suspect some chemical or other substance may have been added to the synthetic pot.
"You don't know what you're getting. There's no quality control. This stuff is screwing up people's brains. It's screwing up their bodies. Some of the individuals were in intensive care this weekend," said Marsico.
Synthetic marijuana is illegal and also goes by a variety of names including K2, Spice, Darkness, and Space.
The D.A. says people are getting the substance not in corner stores, but on the street like other drugs.
A CDC study shows calls for synthetic cannabinoid use spiked 229 percent in 2015 versus 2014.
Anyone with information on where the substances are coming from is urged to contact their local police.
Thanks for reading CBS NEWS.
Create your free account or log in
for more features.