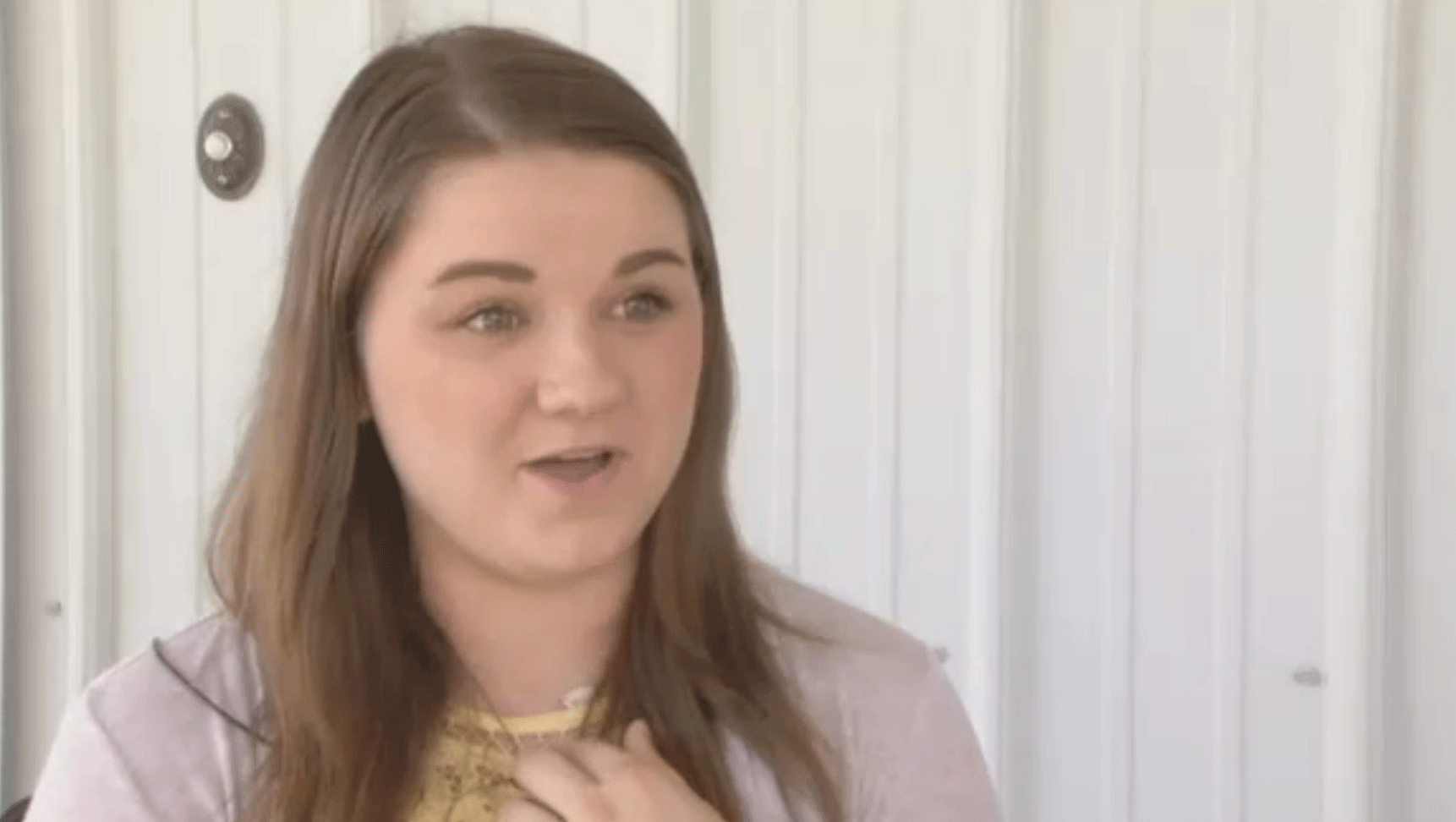 Okla. family wants to change law that allowed daughter's molester to move in next door
CREEK COUNTY, Oklahoma – An Oklahoma family wants to change the state law that allowed the man who molested their daughter years ago to move in next door after getting out of prison, reports CBS affiliate KWTV.
"I don't like feel like I can come home," says Danyelle Dyer, who is now speaking out about the case. "This is my safe zone and it's not really my safe zone any more."
State laws say sex offenders cannot live near schools or public playgrounds. But it says nothing about living right next to their victims.
After serving his prison sentence for lewd molestation, Dyer's step-uncle Harold English moved in with his mother, Dyer's grandmother, only about 100 yards away.
"He's right there," Dyer told the station about the man convicted of assaulting her. "And not only does it scare me for my well-being now, but it brings back a lot of things that happened in the past."
The Dyers looked into it and found out that, although several states, including Alabama, Arkansas, Tennessee, Utah and West Virginia, have laws against sex offenders living near their victims, Oklahoma does not.
English told KWTV that he notified the sheriff's office before moving in. He and his mother both say this is only temporary.
"We've been gone every day looking for a place for him to live and get straightened up so he can have a home again," says Betty Dyer, English's mother. "I didn't want to put him out on the street. Where would he stay?"
English did not want to talk on camera, but says he's sorry, and if given the chance, he would never commit such an act again.
Danyelle Dyer says she and her family are working with state lawmakers to change the sex-offender laws.
"That's just my hope," she says. "Is that I become a role model and a positive change for Oklahoma to help other victims of sexual assault."
Thanks for reading CBS NEWS.
Create your free account or log in
for more features.