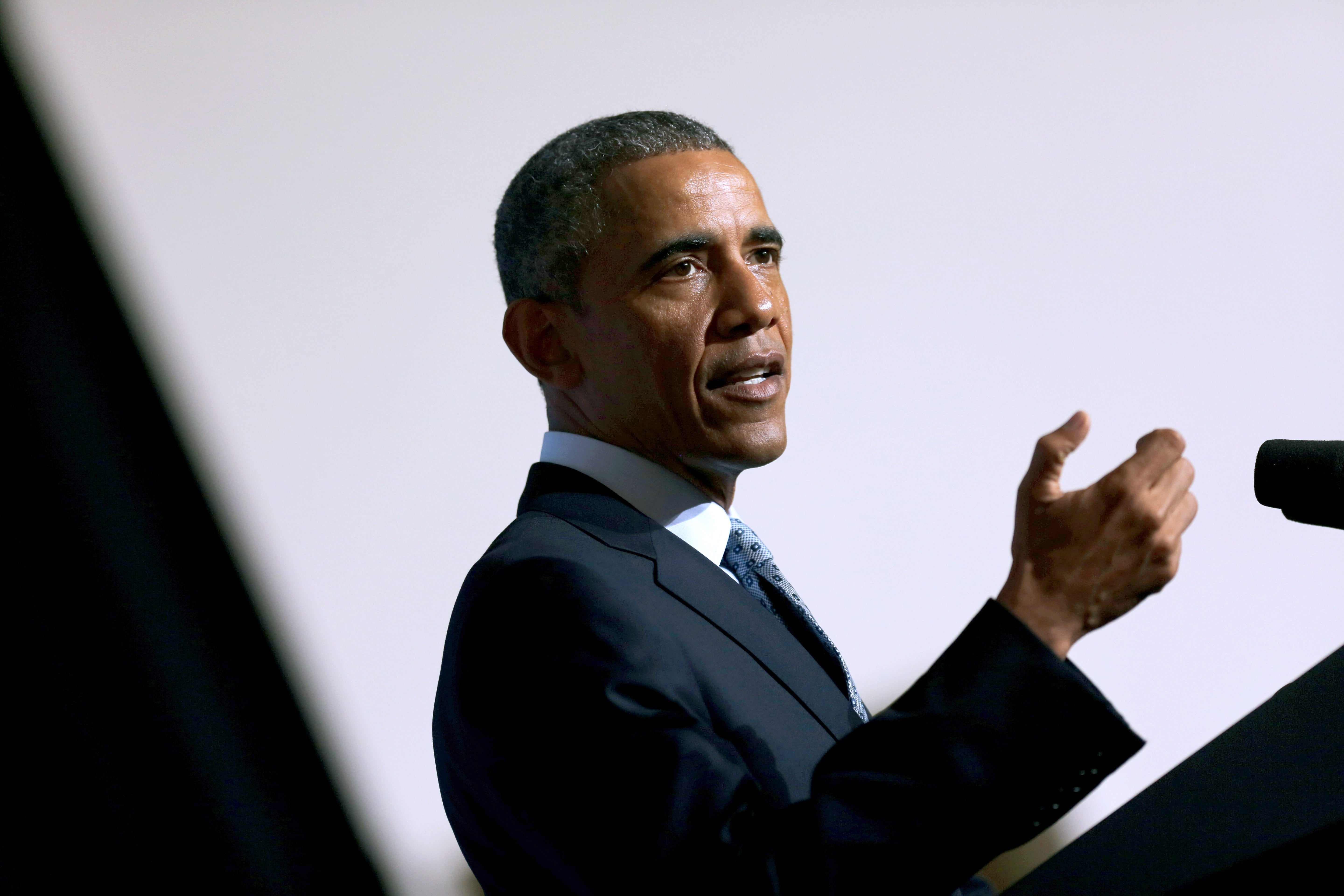 Obama's approval rating ticks up in 2015
By Sarah Dutton, Jennifer De Pinto, Anthony Salvanto, and Fred Backus
President Obama's overall job approval rating has risen seven points since last October, although it still remains below 50 percent. Forty-six percent of Americans now approve of the job the president is doing, while just as many disapprove. His approval rating is now at the level it was a year ago.
The bump up in his approval comes largely from his own party and independents. Forty-five percent of independents now approve of the job Mr. Obama is doing, up 11 points from October.
At the start of his seventh year in office and heading into this year's State of the Union address, President Obama's 46 percent approval rating is higher than that of his immediate predecessor, President George W. Bush (28 percent), at a similar point in his presidency. However, Mr. Obama's rating is lower than both Presidents Ronald Reagan (52 percent) and Bill Clinton (65 percent).
Obama's economic policies
Mr. Obama appears to be getting some credit for an improving economy. Forty-three percent say Mr. Obama's policies have helped the economy, while fewer -- 34 percent -- say his policies have hurt. Still, these views are colored by partisanship: most Democrats think the president's policies have helped the economy, while most Republicans say they have hurt.
Even though the recent decrease in oil prices may be triggering fluctuations in the stock market, most Americans see the drop in oil prices as positive for the economy. Fifty-seven percent think the reduction in oil prices is making the economy better; only eight percent think it is making the economy worse.
Views on terrorism
Fifty-seven percent of Americans think a terrorist attack in the U.S. is at least somewhat likely in the next few months, while 38 percent don't think that's likely to happen. Views have changed little from surveys taken before the recent terror attacks in Paris, but concerns ticked up last fall, after the killing of two American journalists and a British aid worker by the militant group ISIS.
CBS News polling has shown that concerns about a potential terrorist attack have sometimes risen after terror-related events. Just after the Boston Marathon Bombing in April 2013, 66 percent thought another terrorist attack was likely to occur, and 88 percent felt that way after the attacks of Sept. 11, 2001.
Views on this question differ by political party. Seventy-one percent of Republicans think a terror attack in the U.S. is likely, while fewer Democrats (52 percent) and independents (54 percent) believe that.
_______________________________________________________
This poll was conducted by telephone January 9-12, 2015 among 1,001 adults nationwide. Data collection was conducted on behalf of CBS News by SSRS of Media, PA. Phone numbers were dialed from samples of both standard land-line and cell phones. The error due to sampling for results based on the entire sample could be plus or minus three percentage points. The error for subgroups may be higher. Interviews were conducted in English and Spanish. This poll release conforms to the Standards of Disclosure of the National Council on Public Polls.
Thanks for reading CBS NEWS.
Create your free account or log in
for more features.