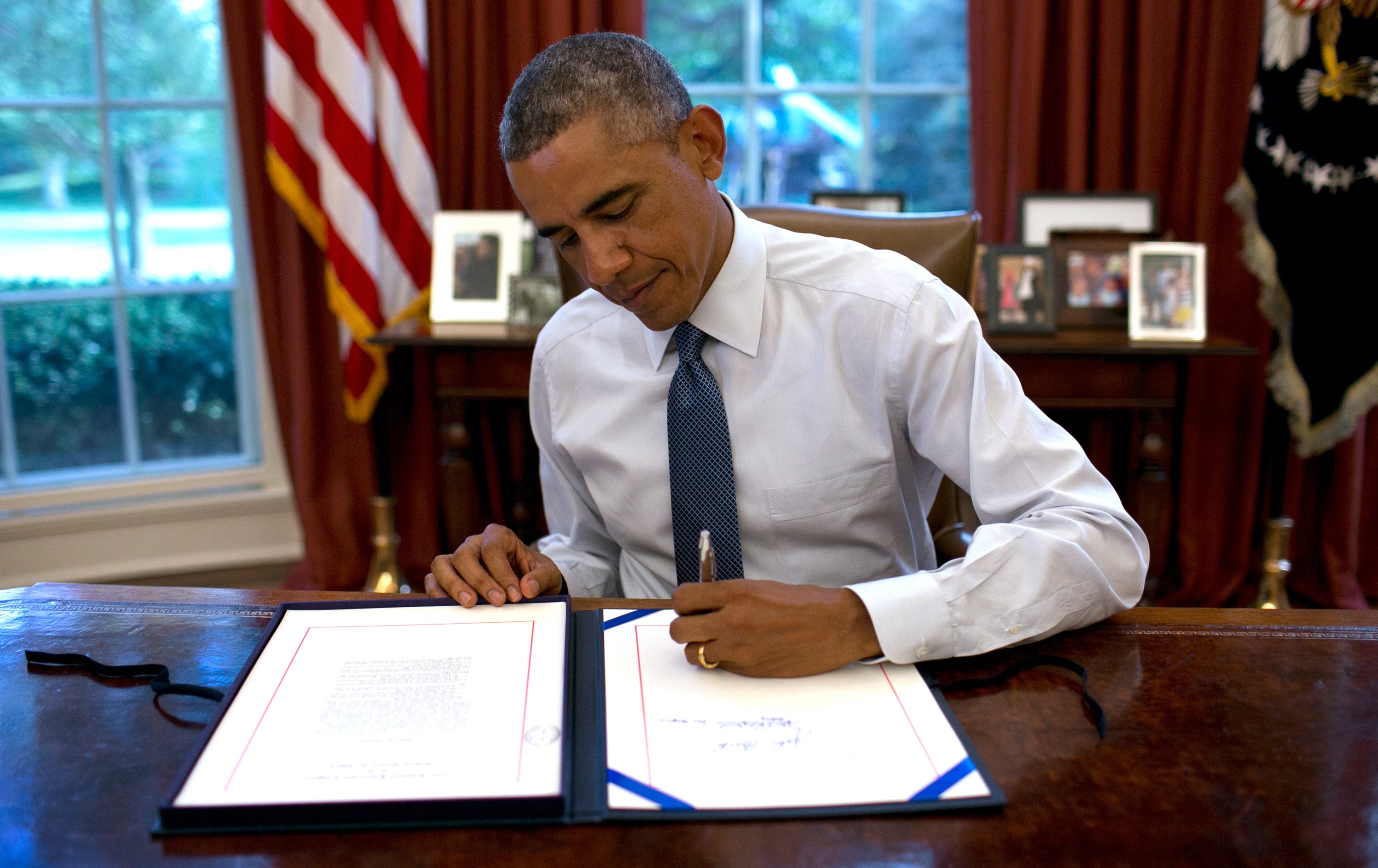 Obama signs bill to arm and train Syrian rebels
President Obama on Friday signed legislation that gives the U.S. approval to arm and train Syrian rebels in the fight against the Islamic State of Iraq and Syria (also known as ISIS, or ISIL).
The approval was part of a larger bill that funds the government through Dec. 11. It was approved with bipartisan support in the Senate on Thursday and in the House on Tuesday.
While Mr. Obama did not comment on the legislation when he signed it Friday afternoon, he did mention the fight against ISIS earlier in the day, at the Democratic National Committee's annual Women's Leadership Forum.
"Over the past few months, world events remind us some things are bigger than politics," Mr. Obama said. "America is leading the fight to contain Ebola... leading the effort to contain and destroy ISIL."
Mr. Obama has said repeatedly he does not want to deploy combat troops to fight ISIS, and on Friday, White House National Security Adviser Susan Rice clarified that this principle applies to the administration's new authorities to assist the Syrian rebels.
"To be clear, as we've said repeatedly, our strategy does not involve U.S. troops on the ground in a combat role in either Iraq or Syria, and no U.S. troops will be in Syria as part of the train-and- equip program," she told reporters. "This program will be hosted outside of Syria in partnership with neighboring countries."
Thanks for reading CBS NEWS.
Create your free account or log in
for more features.