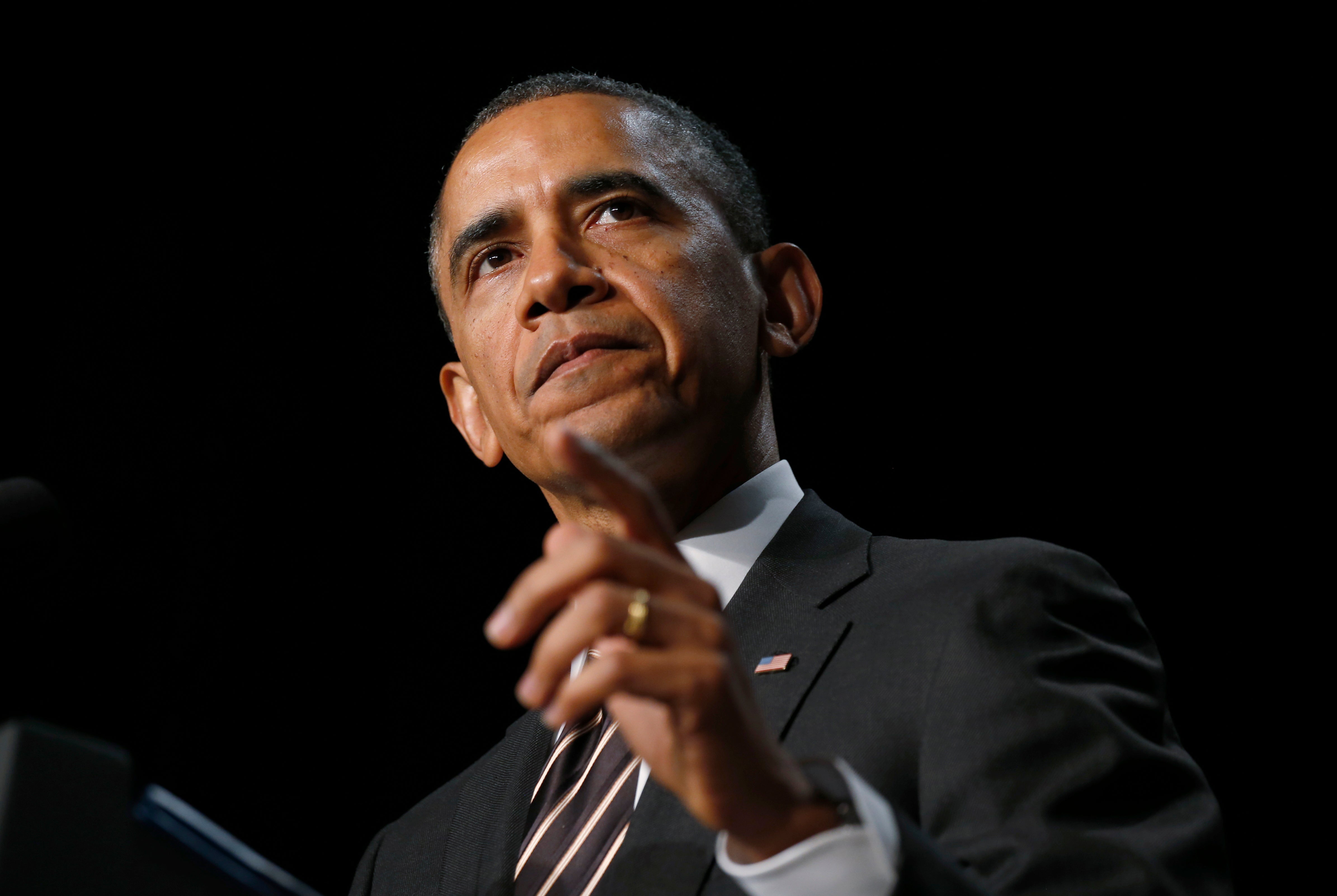 Obama: Let's "nurture the dialogue between faiths"
At a breakfast designed to promote unity among Washington's divided parties, President Obama called on Americans to help promote religious tolerance around the world.
"Let's do more together to advance human rights, including religious freedom," Obama said Thursday at the National Prayer Breakfast in Washington, D.C. "In contrast to those who wield religion to divide us, lets do more to nurture the dialogue between faiths."
The rare address not focused on politics or policy allowed the president to reflect on his own relationship with Christianity. But he also nudged some U.S. allies to take a hard look at their own attitudes.
"Promoting religious freedom is a key objective of U.S. foreign policy and I'm glad no other nation does more to stand up," Mr. Obama said. "It is not always comfortable to do, but it is right. When I meet with the Chinese….I stress that realizing China's potential rests on upholding universal rights including for Christians and Tibetan Buddhists and Uyghur Muslims."
He also talked about working toward peace in Sudan, Israel and Syria.
As for groups that commit violence in the name of religion, the president said, "The killing of the innocent is never fulfilling God's will. In fact it's the ultimate betrayal of God's will."
The speech included a prayer for two Americans who are imprisoned abroad. "Kenneth Bae deserves to be free," he said of the South Korean man with American citizenship who was arrested in North Korea and sentenced to 15 years of hard labor.
Mr. Obama also mentioned Saeed Abedini, an American pastor imprisoned in Iran.
Thanks for reading CBS NEWS.
Create your free account or log in
for more features.