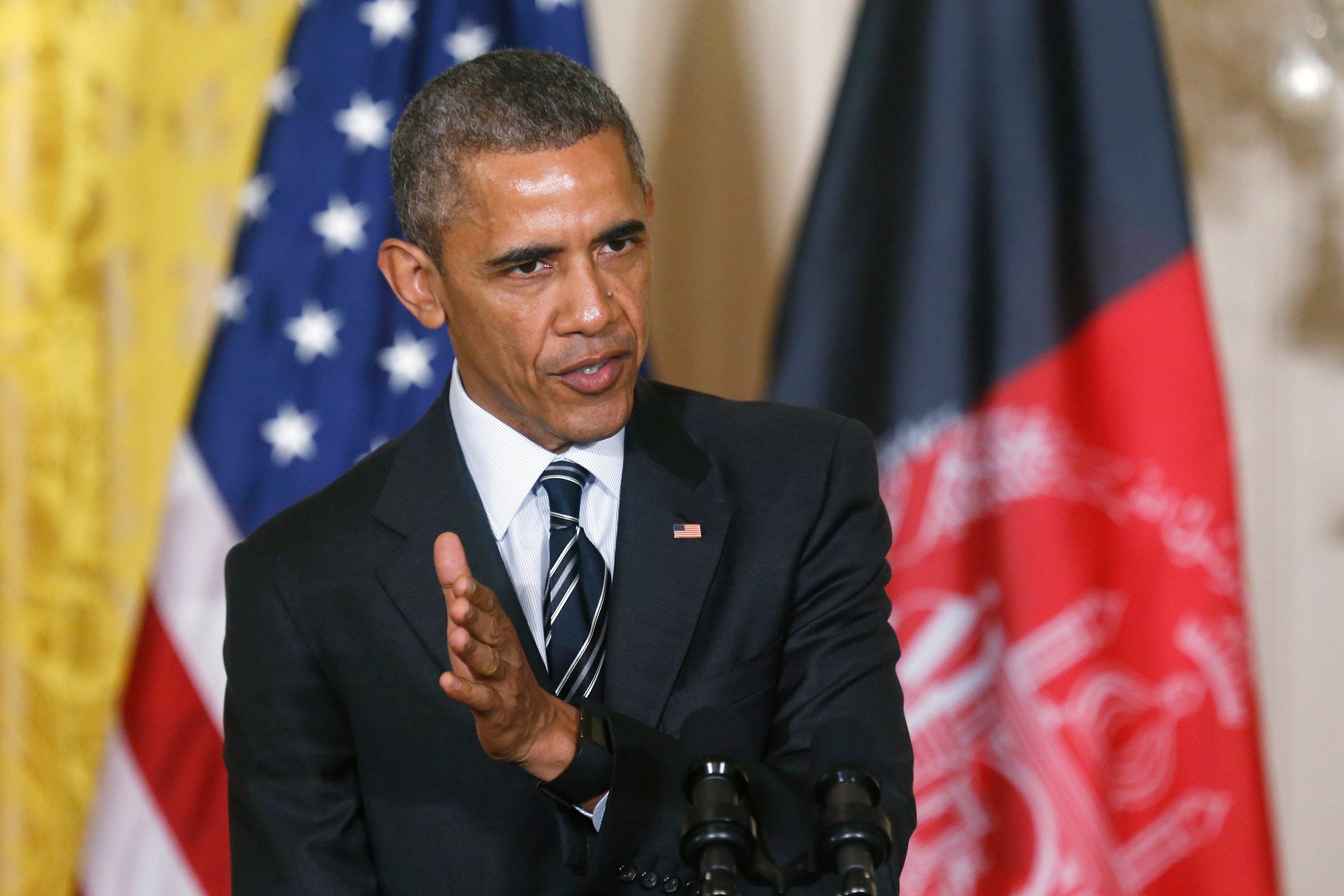 Obama: Differences with Netanyahu are not personality clashes
Addressing the recent tension in the U.S.-Israel relationship, President Obama said disagreements with Israeli Prime Minister Benjamin Netanyahu are rooted in complex policy differences, not a clash of personalities.
"There's a tendency, I think, in the reporting here to frame this somehow as a personal issue between myself and Prime Minister Netanyahu," Mr. Obama said, adding that there is an expectation that if the two leaders got along there would be no tension.
"I have a very businesslike relationship with the prime minister...the issue is not a matter of relations between leaders. The issue is a very clear, substantive challenge. We believe that two states is the best path forward for Israel's security, for Palestinian aspirations and for regional stability. That's our view and that continues to be our view. And Prime Minister Netanyahu has a different approach. And so, this can't be reduced to a matter of somehow let's all, you know, hold hands and sing Kumbaya. This is a matter of figuring out how do we get through a real knotty policy difference."
His comments came in response to a question from a reporter during a press conference with Afghan President Ashraf Ghani.
The latest friction stems from Netanyahu's assertion, just before Israel's elections earlier this month, that a Palestinian state would not be established if he were reelected. It was a reversal from his previous position, and although the prime minister later backtracked from his comments, the White House has remained critical.
Mr. Obama said despite efforts by Mr. Netanyahu to soften his remarks about a two-state solution, "there still does not appear to be a prospect of a meaningful framework established that would lead to a Palestinian state." He said he was obligated to "evaluate honestly" how he would manage Israeli-Palestinian relations over the next several years.
"Up until this point, the premise has been both under Republican and Democratic administrations that as difficult as it was, as challenging as it was, the possibility of two states living side by side in peace and security could marginalize more extreme elements, bring together folks at the center with some common sense and we could resolve what has been a vexing issue and one that is ultimately a threat to Israel as well," Mr. Obama added. "What we can't do is pretend that there's a possibility of something that's not there, and we can't continue to premise our public diplomacy based on something that everybody knows it not going to happen in the next several years."
The president declined to address reports Tuesday that Israel was spying on nuclear talks between the U.S., Iran and five other world powers for the purpose of feeding information to Congress that would undercut the emerging deal.
The Iran talks have been another source of tension between Mr. Obama and Netanyahu, especially after the prime minister traveled to Washington earlier this month at the invitation of House Speaker John Boehner, R-Ohio, where he lobbied Congress to block the deal.
Mr. Obama did pledge "significant transparency" in the process of concluding the negotiations.
"If, in fact, an agreement is arrived at that we feel confident will prevent Iran from obtaining a nuclear weapon, it's going to be there for everybody to see. And people are going to be able to lift up the hood and see what's in there," Mr. Obama said. "I have confidence that if there's an agreement, it's going to be a good agreement that's good for American security and Israeli security and the region's security. And if it isn't, then there probably won't be an agreement."
Thanks for reading CBS NEWS.
Create your free account or log in
for more features.