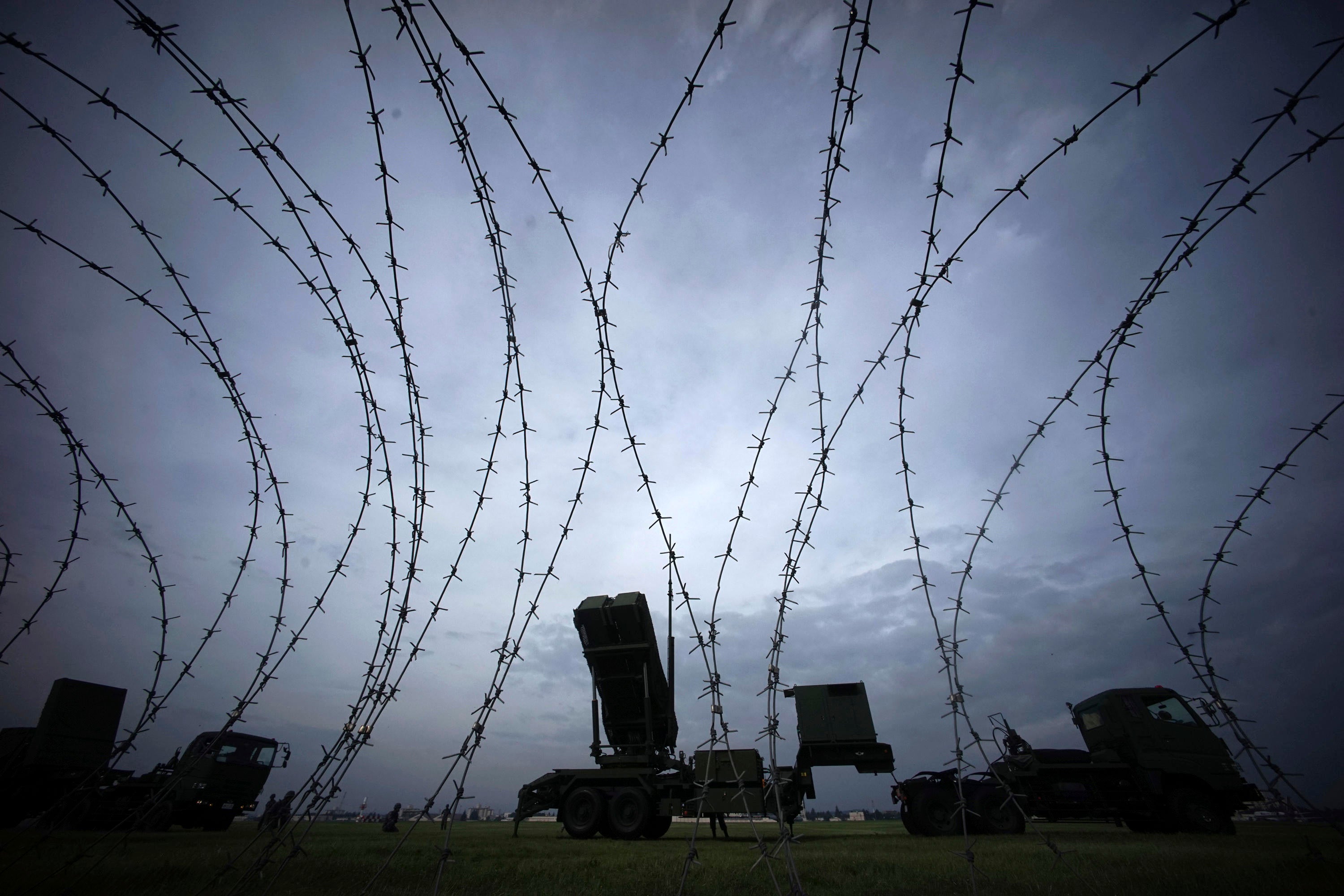 North Korea sanctions stymied, U.S. vows to boost Japan's "defense capabilities"
SEOUL, South Korea -- While condemning North Korea over its latest nuclear test, the leaders of Russia and South Korea seemed far apart on the issue of stepping up sanctions against Pyongyang after a meeting Wednesday in the Russian port city of Vladivostok.
Speaking after the meeting with South Korean President Moon Jae-in, Russian President Vladimir Putin called for talks with North Korea, saying sanctions are not a solution to the country's nuclear and missile development. The position puts him in opposition to the focus of U.S. diplomatic efforts to pressure North Korean leader Kim Jong Un to the negotiating table by starving his regime of cash and or oil.
Moon had been calling for Moscow to support stronger sanctions against Pyongyang, which conducted its sixth nuclear test on Sunday in what it claimed was a detonation of a thermonuclear weapon built for intercontinental ballistic missiles capable of reaching the U.S. mainland.
"We should not give in to emotions and push Pyongyang into a corner," Putin said in a news conference after the meeting, held on the sidelines of a conference on economic development of Russia's Far East. "As never before everyone should show restraint and refrain from steps leading to escalation and tensions."
Moon didn't provide details of his conversations with Putin. He said the leaders agreed that reducing regional tension and "quickly solving" the security challenges posed by North Korea's nuclear and missile program were critical. Ahead of his meeting with Putin, Moon said that the situation could get out of hand if North Korea's missile and nuclear tests aren't stopped.
"Myself and President Putin share a view that North Korea has gone the wrong way with its nuclear and missile program and that easing tension on the Korean Peninsula is an urgent issue," Moon said.
He complimented Putin and the Russian government over what he said were diverse efforts to find diplomatic solutions to the North Korean problem.
Moon, a liberal who took office in May, had initially showed a preference for a diplomatic approach on North Korea, but his government has since taken a harder stance as the North continued its torrid pace in weapons tests. In an interview with the Russian news agency TASS on Tuesday, Moon said he believes now is not the time for talks and that it was important for the international community to strengthen pressure against Pyongyang.
In a telephone conversation with Putin on Monday, Moon urged Russia's support for stronger sanctions against North Korea, such as cutting off oil supplies and banning the use of exported North Korean workers who are seen as a key foreign currency source for Pyongyang. Putin then told Moon that the North Korean problem should be solved diplomatically, according to Seoul's presidential office.
Putin, speaking in China on Tuesday, condemned the latest nuclear test as provocative, but said that Russia views sanctions on North Korea as "useless and ineffective."
Japanese Prime Minister Shinzo Abe, who will meet Putin in Vladivostok on Thursday, said before his departure from Japan that "we must make North Korea understand there is no bright future for the country if it pursues the current path."
Moon and Abe are expected to hold a summit on Vladivostok on Thursday.
The significant gulf between the Russian approach to the nuclear standoff and that espoused by the U.S. and its close Asian allies is precisely why U.S. Ambassador to the United Nations Nikki Haley may struggle to push the tough new sanctions package that the Trump administration wants against North Korea through the Security Council.
Speaking earlier this week, after North Korea tested its most powerful nuclear device to date, Haley said Kim Jong Un was "begging for war," and warned that while, "war is never something the United States wants… our country's patience is not unlimited."
Along with South Korea, Japan and European allies, Haley wants to see the Security Council impose the "strongest possible measures" to try and pressure the Kim regime to the negotiating table. Russia, as a permanent member of the Council, can block the adoption of any sanctions with a single vote.
The Trump administration has made it clear that military options remain on the table to deal with the North Korean regime. Mr. Trump said this week that he had approved the sale of more powerful U.S. missiles to South Korea, to bolster the country's preemptive strike capabilities.
U.S. Secretary of Defense James Mattis reiterated Washington's commitment to defend America and its allies in Asia on Wednesday in phone calls with his South Korean and Japanese counterparts.
Speaking to South Korean Minister of Defense Song Young-moo, Mattis "emphasized that any threat to the United States, its territories, or its allies will be met with a massive, effective, and overwhelming military response," according to a readout of the call provided by Pentagon Chief Spokesperson Dana White.
On the heels of Mr. Trump's announcement regarding U.S. missile sales to South Korea, Mattis on Wednesday told Japanese Defense Minister Itsunori Onodera that the U.S. "would work with Japan to enhance its ballistic missile defense capabilities." The Pentagon's readout of that phone call provided no further detail on how the Trump administration would enhance Japan's missile defenses.
Putin's position, which will likely find backing from China, is that mounting economic pressure in the form of sanctions has failed to cajole the North Koreans for more than a decade, and piling on more pressure could backfire.
Just like President Moon of South Korea, President Trump had indicated a willingness to negotiate directly with Kim Jong Un's regime -- but only if Pyongyang agrees to halt missile and nuclear tests first. That is pre-condition North Korea has consistently balked at, and Russia still appears to have its back.
On Wednesday, North Korea's state-run media proclaimed it a, "tragedy that the U.S. and its lackeys are still pinning hope on sanctions and military options."
Thanks for reading CBS NEWS.
Create your free account or log in
for more features.