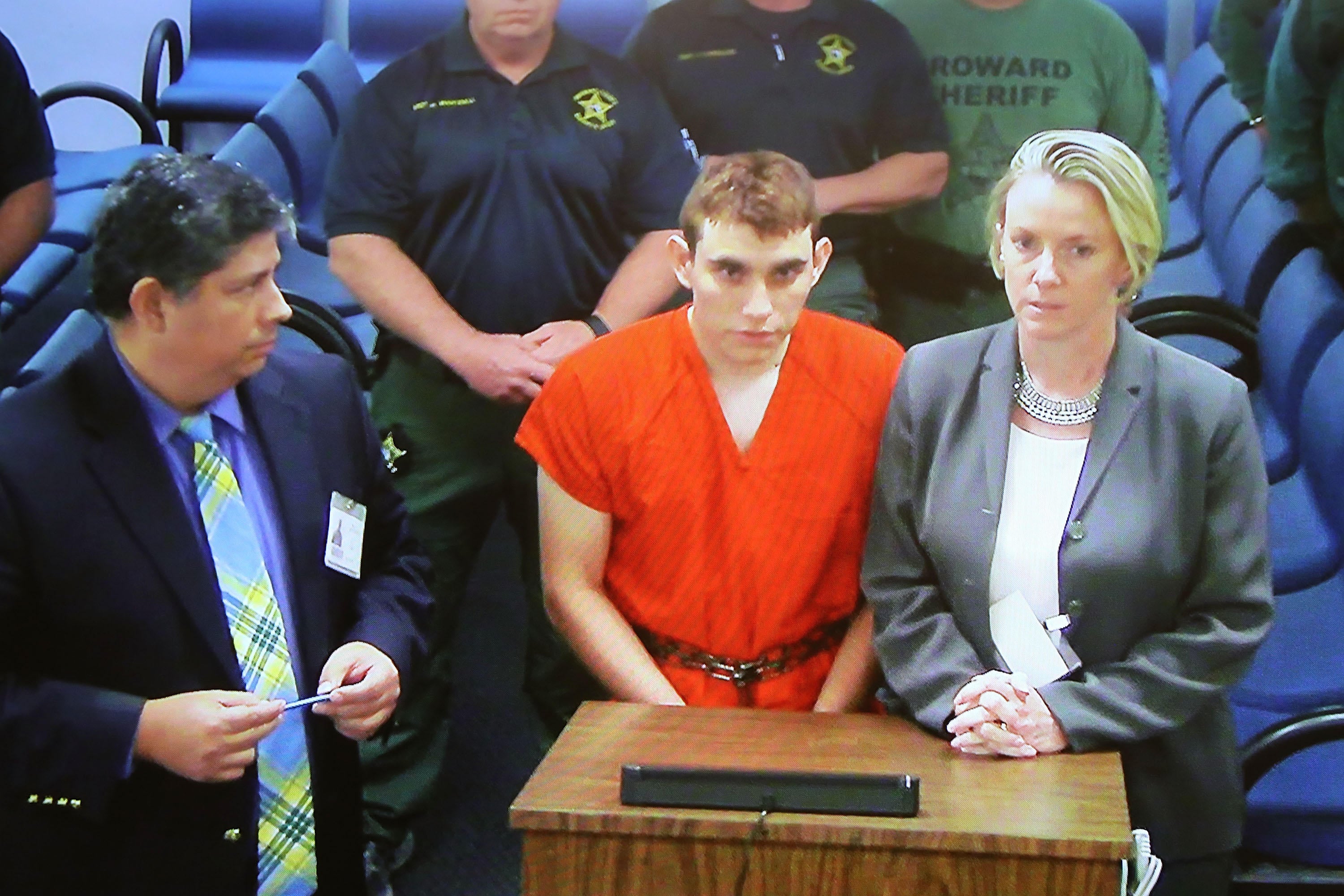 Missed warning signs emerge in Florida school shooting
PARKLAND, Fla. -- The man charged with murder in the Florida high school shooting was back in court Monday as funerals were held for some of the 17 victims. Four of the 14 people injured are still in the hospital.
Nikolas Cruz avoided eye contact during Monday afternoon's hearing, silently staring down. It was his second time in court since last Wednesday's shooting, and more missed warning signs are emerging.
Newly released documents reveal that in September 2016 an investigator with Florida's Department of Children and Families (DCF) visited the family to investigate allegations of medical neglect. The investigator noted Cruz had depression, ADHD and autism. He cut his arms in a Snapchat post and had "plans to go out and buy a gun," the investigator noted at the time.
DCF closed the investigation six weeks later, saying the agency found no evidence of mistreatment.
The FBI apologized Friday for failing to act on a tip last month from a person who was concerned that Cruz could shoot up a school. CBS News has learned Cruz purchased at least seven rifles in the last year.
James and Kimberly Snead, who took Cruz in after his mother's death in November, told ABC News they saw no signs that Cruz was capable of such violence.
"Everything everybody seems to know, we didn't know," the couple said on "Good Morning America." "We had rules, and he followed every rule to the tee."
Stoneman Douglas High School students have transformed from survivors to activists, calling for stricter gun laws over the weekend as funerals for some of the 17 killed took place.
Funerals for 14-year-old Alaina Petty and 15-year-old Luke Hoyer were held Monday.
Broward County Sheriff Scott Israel visited one of the four injured still in the hospital -- 15-year-old Anthony Borges -- who was shot five times.
Outside the school, where bullet holes remain visible, there were emotional reunions. Geography teacher Ernie Rospierski tried to shield students from the gunfire.
"That's where one of them grazed me. The other one, I caught a fragment, hit me in my hip," Rospierski said.
He said going back to school will include "a lot of crying, lot of talking. I've been trying to figure out what I want to say to the kids the first day back when they come in."
Teachers may be allowed to return to campus by the end of the week, but officials have not yet announced when classes may resume.
Thanks for reading CBS NEWS.
Create your free account or log in
for more features.