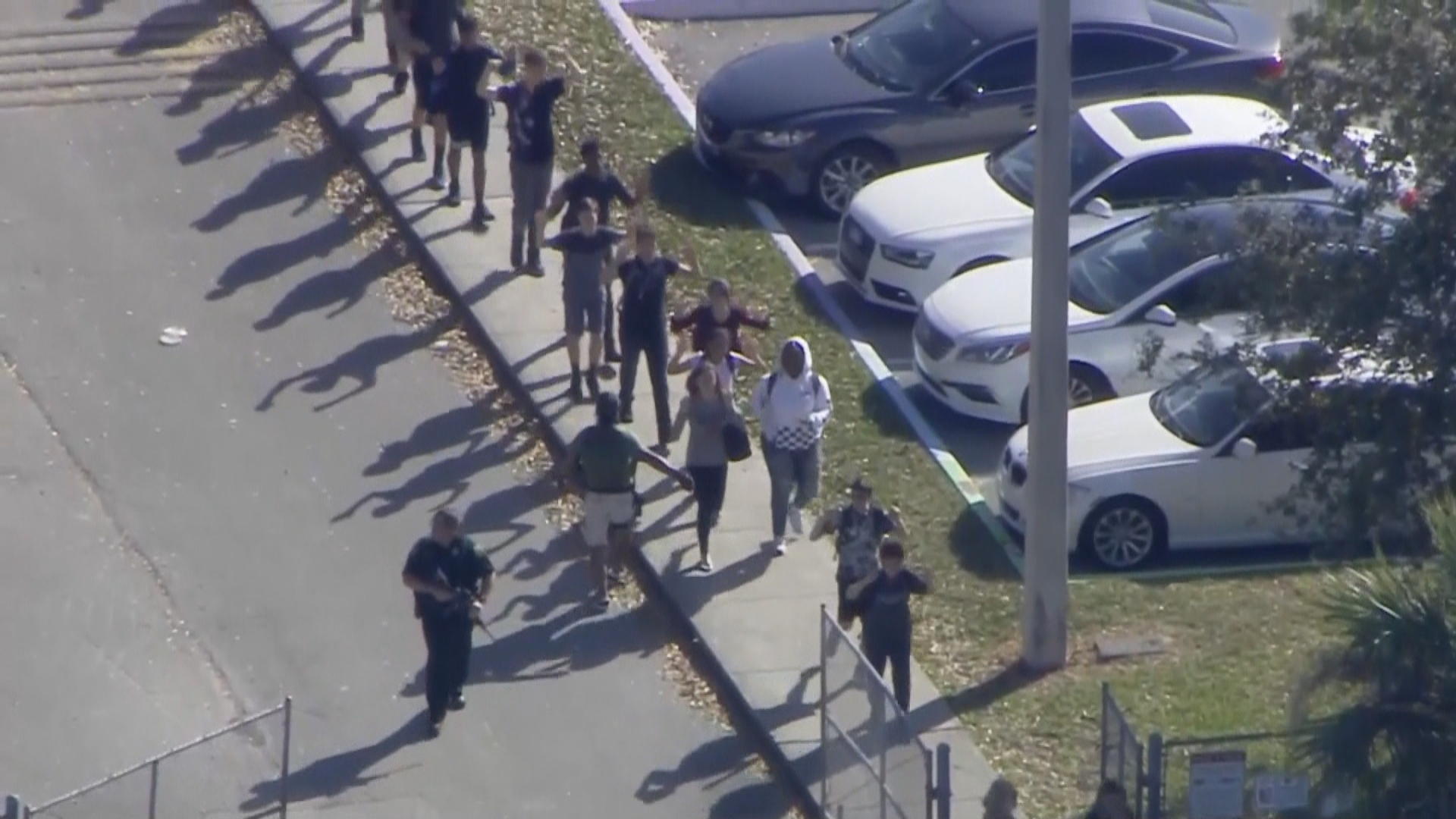 What did Florida school do to prepare for an active shooter?
The deadly shooting in Parkland, Florida is raising new questions about whether school and government officials are doing enough to keep students safe. Thirty-three states, including Florida, require every school or school district to have a comprehensive safety or emergency plan.
The school was reportedly planning an active shooter drill in the next few weeks, but an armed gunman chose this week to open fire and take 17 lives. It's unclear if any planning or preparation could have stopped him, reports CBS News' Adriana Diaz.
All entrances at Marjory Stoneman Douglas High School are locked during the school day. They reopen when students leave and that's when police say the suspected gunman set off a fire alarm and opened fire.
School drills are common nationwide to prepare for active shooter situations. Teachers at Stoneman Douglas received training on what to do in the event of such an emergency. But while some students report going through an active shooter drill at the school, others received less training.
"We did have meetings with our teachers about where we need to go, what we should do in these situations but we never had an active shooter drill," said Stoneman Douglas student David Hogg.
A lockdown was effective in keeping a shooter out of a California school last year because officials had advance notice he was approaching. The same plan in Florida Wednesday turned chaotic because there was no such notice and the accused shooter set off a fire alarm, sending students rushing out of their classrooms when the gunman was already on campus.
"The situation is very fluid. So to say that you have a one-size-fits-all model for a dynamic situation…. May not be the total solution," said former police officer Adam Coughran.
Coughran teaches students how to deal with active shooter scenarios and argues training is key. But it may be impossible to keep students 100 percent safe.
"If somebody really wanted to get into school with malicious intent, they could've no matter what. And I don't think any security feature really could've prevented that, other than a prison," senior David Hogg said.
While they do lock the doors there during school hours, students do not go through metal detectors. The expert we spoke with says a lockdown could be the safest option for students in some active shooter situations – but not all.
Thanks for reading CBS NEWS.
Create your free account or log in
for more features.