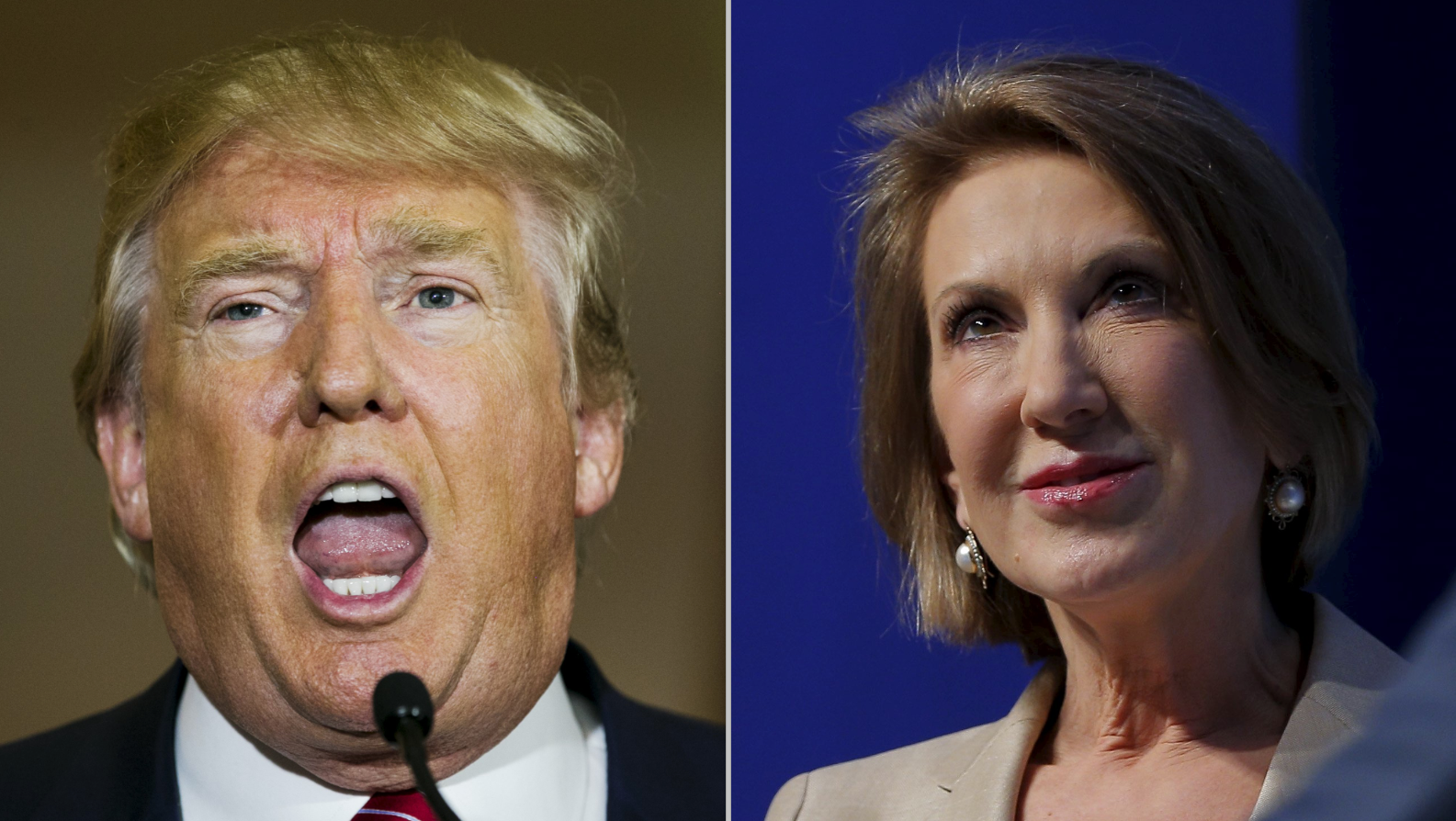 NH poll shows Trump up, Bush falling, and Sanders widening lead
A new WMUR/CNN poll in New Hampshire, conducted by the University of New Hampshire Survey Center, shows new leaders emerging for both parties in the race for the White House.
Among Democrats, New Hampshire voters favor Bernie Sanders over Hillary Clinton by a margin of 16 percentage points. The Vermont senator is up 46 percent to Clinton's 30 percent, with Joe Biden coming in at 14 percent.
Clinton's favorability is still high, with 67 percent, but Sanders also trumps her in favorability, with 78 percent. Joe Biden also has a slight edge on Clinton with 69 percent in this category.
For the GOP field, the poll shows that new frontrunners have emerged: Donald Trump still leads with 26 percent of likely Republican primary voters casting their choice with the billionaire, but he's now followed by Carly Fiorina at 16 percent, Florida Sen. Marco Rubio at 9 percent, and retired neurosurgeon Ben Carson with 8 percent. Jeb Bush has fallen to fifth in the pack with 7 percent, which ties him with John Kasich.
The favorability ratings for the GOP field also spell a very dismal outlook for Bush.
Fiorina tops Republican contenders when it comes to favorable public opinion: Sixty-two percent view the former tech executive favorably, followed by Ben Carson at 60 percent favorability, and Marco Rubio at 58 percent. Those with some of the lowest favorability ratings: New Jersey Gov. Chris Christie at 13 percent and Texas Sen. Ted Cruz at 7 percent. Bush, despite his name recognition, also garnered low favorable opinions at 11 percent.
Thanks for reading CBS NEWS.
Create your free account or log in
for more features.