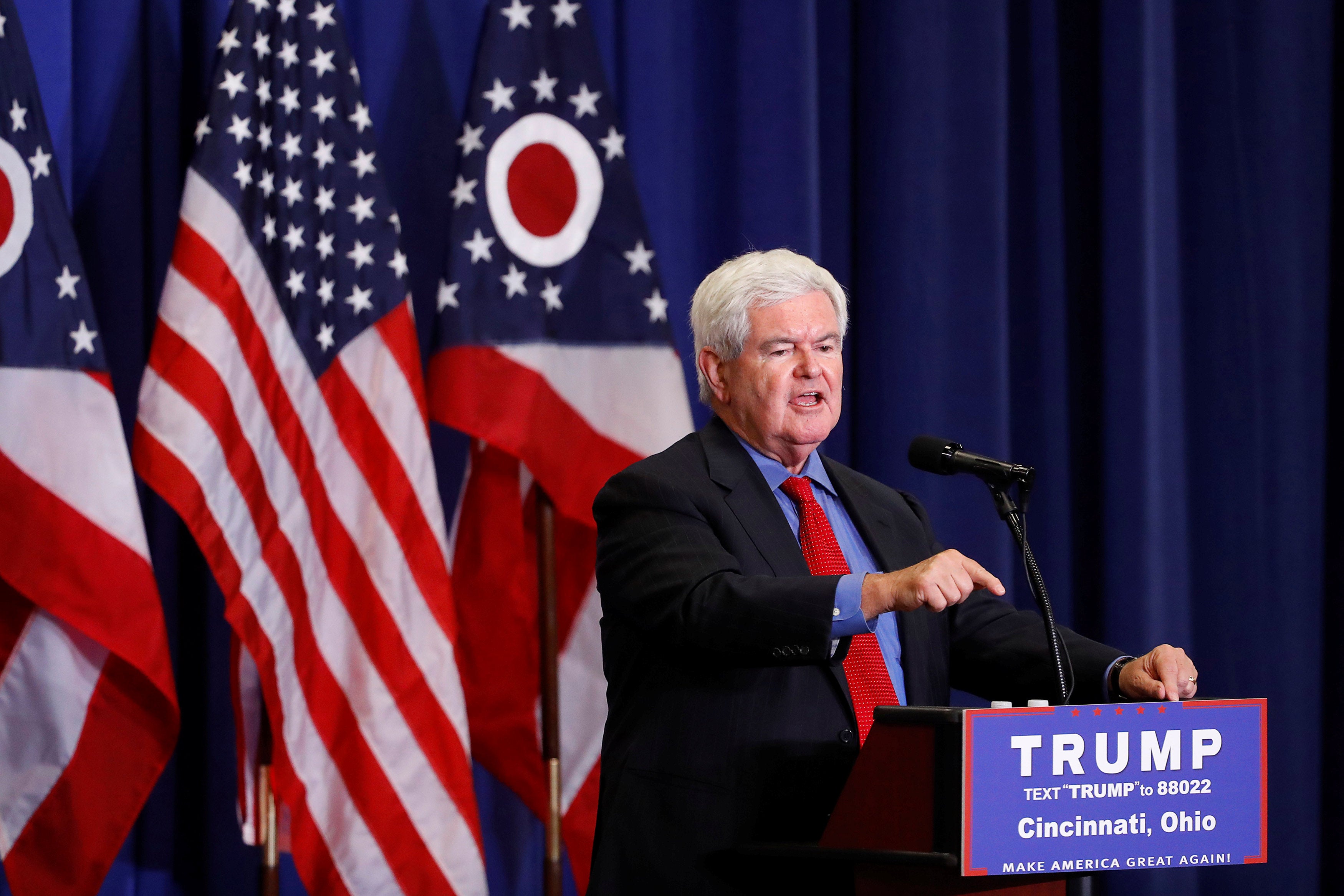 Newt Gingrich confirms he's being vetted for Donald Trump's VP
Newt Gingrich confirmed Thursday that he's being vetted to be Donald Trump's running mate.
"Five or six people are being vetted. We are at a stage, we can look you in the eye and say yes, I'm being vetted," Gingrich said in an interview with Fox News's Greta Van Susteren.
The former presidential candidate and former House speaker appeared with Trump at a rally Wednesday night.
And if Trump chooses him, Gingrich seems to know how he'll respond.
"I think it would be very, very hard for Callista and me not to find a way to serve the country," he said. "If Trump offers the position, and is serious about it, which I think he would be after our conversations, Callista and I would feel compelled to serve the country."
Gingrich is guessing that Trump will settle on his vice presidential pick on Wednesday or Thursday of next week and make the announcement next Thursday or Friday "so they dominate the weekend news going into the convention."
Originally, Trump said he would announce his running mate at the Republican National Convention in Cleveland, which begins Monday, July 18.
Other potential running mates including New Jersey Gov. Chris Christie and Indiana Gov. Mike Pence.
Sen. Bob Corker, R-Tennessee, the chairman of the Senate Foreign Relations Committee has already taken his name out of the running for vice president.
Thanks for reading CBS NEWS.
Create your free account or log in
for more features.