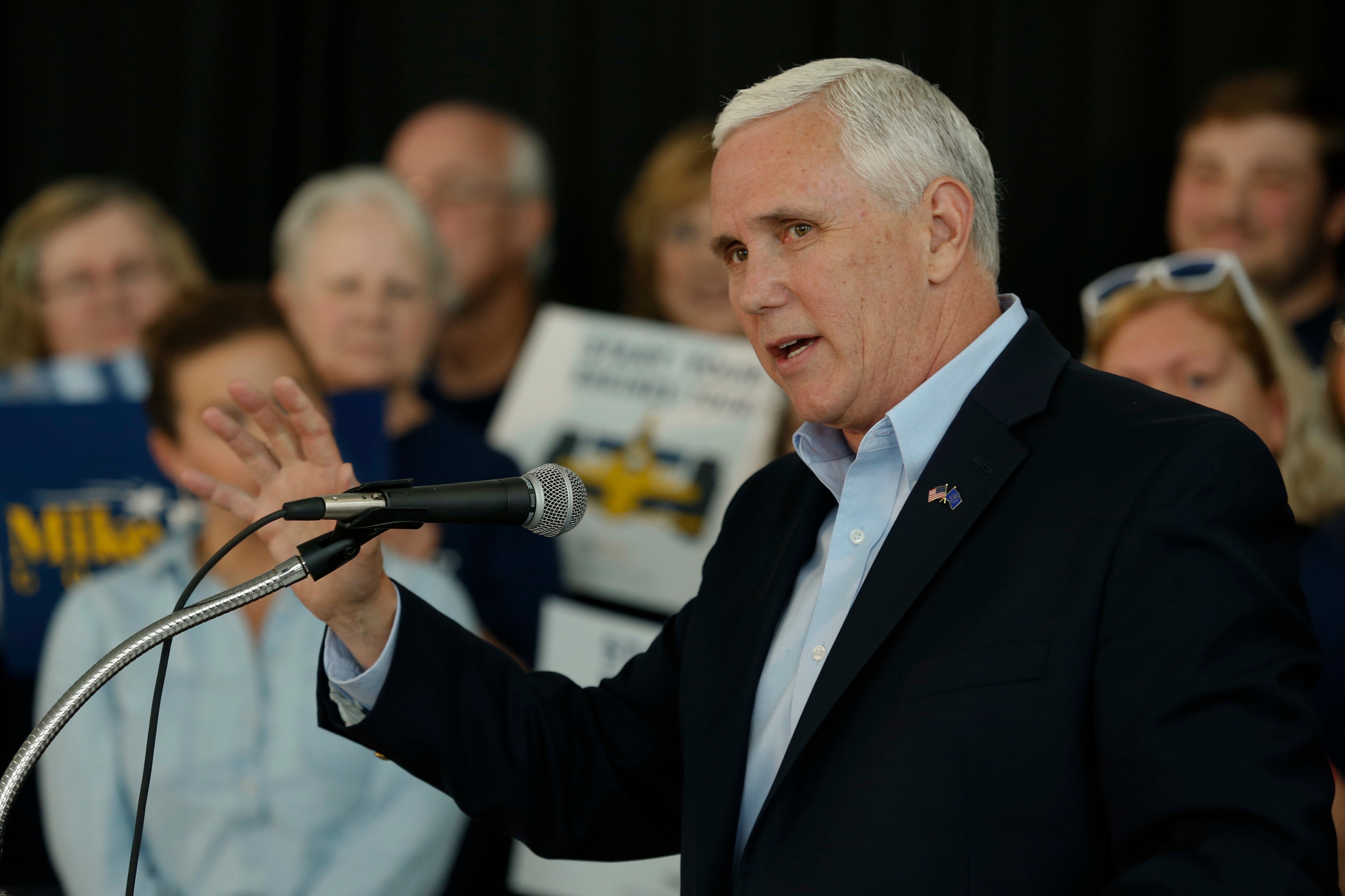 Trump to meet with Indiana Governor Mike Pence
Donald Trump is meeting with Indiana Gov. Mike Pence over the weekend, CBS News' Sopan Deb confirmed, amid speculation about whether Pence is being vetted as a potential running mate.
"Governor Pence has accepted an invitation to spend a little time with Mr. Trump this weekend," Pence's deputy campaign manager, Marc Lotter, said in a statement. "This meeting is very consistent with meetings Mr. Trump is holding with many key party leaders."
The exact details--where and when the meeting will take place--have not been disclosed. In a Thursday news conference, Pence responded ambiguously when was asked if Trump has approached him as a possible running mate.
"You'd have to talk to their campaign about who they're looking at or who they're not looking at," he said.
But he went on to add that the two haven't spoken in over a month.
"I'll cut to the chase. I haven't spoken to Donald Trump since before the Indiana primary and I certainly have never spoken to him about that topic," Pence said.
A senior adviser to the Trump campaign has described the relationship between the two as "good" despite his initial endorsement of Trump's rival, Sen. Ted Cruz, R-Texas for president in late April. But even in doing so, Pence said he was "grateful" for Trump's campaign, praising him for giving a voice to people's frustrations and advocating for hundreds of Indiana jobs.
Three days after Cruz suspended his campaign, Pence announced his endorsement of the presumptive Republican nominee.
Pence, who's up for reelection this November, would bring decades of public service experience in state and federal government, and his Christian conservative values could be attractive to GOP establishment voters in the general election, should Trump be considering him as a running mate. Pence represented Indiana's 6th congressional district for 12 years, and served as chairman of the House Republican Conference for two.
House Speaker Newt Gingrich and New Jersey Gov. Chris Christie are being vetted.
Trump originally said he would reveal his running mate at the Republican convention in Cleveland this month. However, CBS News' Major Garrett reports that voters can expect Trump to announce his choice late in the week before the convention.
Until then, however, Trump and Pence may cross paths again after this weekend's scheduled meeting on July 12 at a fundraiser in downtown Indianapolis.
Thanks for reading CBS NEWS.
Create your free account or log in
for more features.