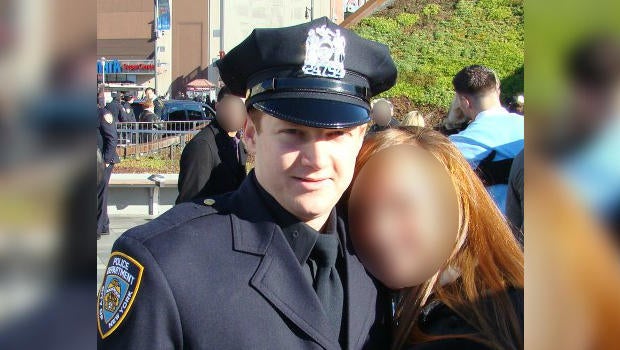 New York City attack: Ryan Nash ID'd as "hero" NYPD officer who shot suspect
NEW YORK -- Eight people were killed and 12 injured after police say a driver turned onto a bike path near the West Side Highway in lower Manhattan and started plowing into pedestrians Tuesday afternoon.
If not for the actions of a quick-thinking five-year veteran of the NYPD, 1st Precinct Officer Ryan Nash, the death toll could have been even higher.
"He is a hero, there is no doubt," New York Governor Andrew Cuomo told "CBS This Morning" Wednesday.
The truck rammed several people on the path from behind and ultimately crashed into a school bus at Chambers Street.
A man came out of the truck after striking the school bus wielding what appeared to be two weapons. The weapons turned out to be a paintball gun and a pellet gun, NYPD Commissioner James P. O'Neill said in a Tuesday afternoon press conference.
Witnesses told the NYPD the suspect, identified as 29-year-old Sayfullo Saipov -- an Uzbek national from Tampa, Florida -- shouted "Allahu Akbar," or "God is great" in Arabic, when he jumped out of the truck.
Sources told CBS New York that's when Officer Nash shot Saipov one time in the abdomen. The suspect was rushed to NYC Health + Hospitals/Bellevue where he's currently undergoing questioning. Saipov was in critical condition but expected to survive.
Officer Nash, 28, a native of Medford, Long Island, was also taken to Bellevue for ringing in his ears. He was otherwise unhurt, the station reported.
Police sources told CBS New York that Nash joined the department in July 2012 and is a very active cop with more than 50 arrests to his record.
It wasn't immediately clear whether or not he had been released from Bellevue.
"The NYPD did a great job. Fire -- FDNY did a great job," said Cuomo, who also praised federal investigators' response. "We have first responders who are heroes. And that's what you saw yesterday."
Thanks for reading CBS NEWS.
Create your free account or log in
for more features.