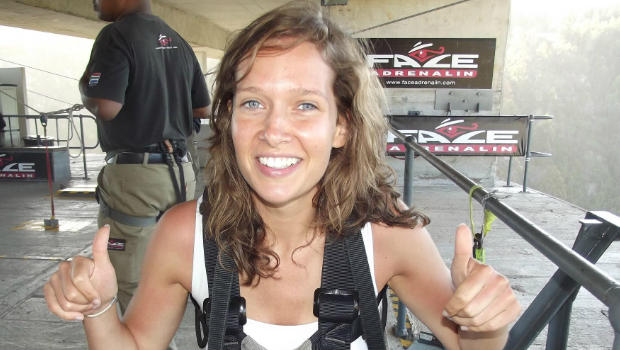 New York City attack: Details emerge about the victims
Two Americans, five Argentine nationals and a Belgian were killed when an attacker plowed into pedestrians and cyclists on a bike path in New York City on Tuesday, authorities said. One of the dead was a young mother, and others were classmates who traveled to New York to celebrate 30 years since their high school graduation.
The suspect has been identified as Sayfullo Habibullaevic Saipov, 29, who once worked as an Uber driver and truck driver. After running down his victims he exited the vehicle and shouted "Allahu Akbar," which means "God is great" in Arabic. He was shot and wounded by police and taken into custody.
As the investigation continues, details are emerging about the eight people who died in the horrific attack in lower Manhattan on Halloween. Here is what we know about them so far.
Darren Drake
Drake, 32, lived in New Milford, New Jersey.
The father spoke to CBS New York about his loss, saying he was "absolutely hurt."
"It was one of the most wonderful father-son relationships a person could have," he said.
James "Jimmy" Drake said his son was a project manager for Moody's Investors Service at the World Trade Center and a graduate of Rutgers University, who was working on getting his second master's degree and once served on the school board in his hometown. He also said Darren had recently lost 90 pounds and liked to clear his head by riding his bike along the West Street path.
"He had everything going for him, everything in the world you can imagine," he said.
The Drakes heard about the attack Tuesday, but had no idea their son was in terror's path.
"We got home and we said, 'What are the odds of Darren being out in that 30 second period of time that the guy came driving by?' But then as the day went on, 5-o-clock came along, no Darren. We called his cellphone -- dead. We called his office phone -- answering machine," Jimmy said.
In what they described as a hunch, he and his wife drove to Bellevue Hospital and confronted their worst nightmare.
"At the moment, I just lost it," Jimmy said. "You see the child you loved for 33 years."
Two weeks before his 33rd birthday, the son who still lived at home and cared for his parents every day was killed in a senseless act of premeditated violence.
Moody's issued a statement Wednesday, saying Darren was a "valued member" whose loss "will be deeply felt by all those who worked with him."
Rutgers said the school was "deeply saddened by the tragic and senseless loss," calling Darren an "exceptional graduate" and "leader in his community" with "a bright future ahead of him."
The New Milford Board of Education described Darren as a "good man with a soft touch and huge heart."
Nicholas Cleves
Cleves, 23, lived in New York City's Greenwich Village.
He shared an apartment with his mother, CBS New York reports. Cleves was her only child.
"He was absolutely lovely," said Diane Cohen, the baker in the grocery store he visited almost daily. "This was the kind of -- I'm going to cry again -- this was the kind of kid every mother wants their son to be. He was smart, he was kind, he describes himself as a nerdy kid."
Another woman who lived in the same building as Cleves said she didn't know him personally, but that knowing he was killed on the bike path is sad.
"Everyone in this building uses that park as their playground and their backyard, and it's devastating to all of us really," she said.
---
Hernán Diego Mendoza-Espino
Diego Enrique Angelini
Alejandro Damián Pagnucco
Ariel Erlij
Hernán Ferruchi
A group of 10 friends from Argentina came to New York to celebrate the 30th anniversary of their high school graduation from the Polytechnic School of Rosario, Argentina's Ministry of Foreign Affairs said. Five of them died in the terror attack Tuesday.
Wearing shirts proclaiming "LIBRE," the Spanish word for "free," the longtime friends -- most of them architects -- posed for a photo as they set off on the trip. Their hometown of Rosario has declared three days of mourning as a tribute to the men, CBS News correspondent DeMarco Morgan reports.
CBS News' Michelle Miller reports Wednesday that the group recorded themselves riding bikes along the Hudson River minutes before they were mowed down in Tuesday's attack.
The Associated Press writes that Mendoza-Espino, 47, was a father of three who designed the home of his close friend, Estanislao Beas.
"The news destroyed my wife and I," Beas said. "We had a tight bond. We cared for him so much. It's incredible that this happened to him and that he was there at that time."
An Argentine newspaper reports that the trip was paid for by Erlij, 48, the chief executive of Ivanar, an Argentine steel products manufacturing company.
"They were so happy to be together to have the opportunity to share some excellent moments and then this terror attack brought an abrupt end to that celebration," Argentina's consul in New York, Mateo Estreme, said. "My government and I believe the whole world condemns these kinds of acts and our sympathies and our hearts are with all the victims and the families."
Estreme told La Capital in Rosario that the four survivors in the Argentine group are in a state of shock.
Another classmate in the group, Martin Ludovico Marro, who lives in the Boston suburb of Newton, Massachusetts, was injured in the attack and is being treated at a Manhattan hospital.
Marro is "just a regular, everyday suburban guy," said James Cote, a Newton city councilman and family friend. "He plays in a men's soccer league and coaches his kids' soccer team."
Marro works in the Cambridge lab of the global pharmaceutical company Novartis. CBS Boston reports he has two young children and is involved with the Newton youth soccer league.
---
Ann-Laure Decadt
Decadt was 31 years old and a mother of two young sons, including a 3-month-old, AP reports. She was visiting New York City from her home in Belgium.
AP reports that she belonged to a prominent family that owns an animal feed business in Staden, a town of 11,000 people some 60 miles west of Brussels. Johan Verstervete, a friend of the family, said: "We knew her as a very spontaneous person, very dynamic, loving her family and her children."
"She was riding a bike and apparently was surprised by a vehicle that came from behind," according to a family statement. Her husband and children did not travel with her. Other family members escaped injury.
AP says flags flew at half-staff in the village and a condolence register was opened at the local community center Wednesday -- which is also All Saints' Day, when Belgium traditionally remembers the dead.
---
Injuries
Officials said 12 people were injured in the attack, and CBS News has learned that as of Wednesday afternoon, nine people remain hospitalized.
Germany's Foreign Ministry said early Wednesday that at least one German national was among the wounded.
Victims were rushed to several area hospitals.
Bellevue Hospital said Wednesday afternoon it is treating three patients hurt in the attack. One patient has been transferred to another hospital and one patient has been discharged.
NewYork-Presbyterian/Weill Cornell Medical Center said as of midday it had three patients in fair condition and one in critical condition.
Along with those struck on the bike path, two adults and two children were hurt when the attacker's truck slammed into the side of a school bus.
One man who captured video of the mangled bus told CBS News what he witnessed was "extraordinary and horrific."
"I just realized that that guy in the street had just basically plowed, T-boned a bus full of kids," witness Sebastian Sobczak said. "I have to chronicle this, I have to see who is on that bus, I have to get the word out to the parents."
Its passenger side was caved in.
"The window was knocked out, it was apparent that one of the kids flew across that and broke the window with his head -- it was bleeding," Sobczak said. "And then I saw a little girl trapped in the wheel well of that bus, and some really pretty horrific sights."
Thanks for reading CBS NEWS.
Create your free account or log in
for more features.