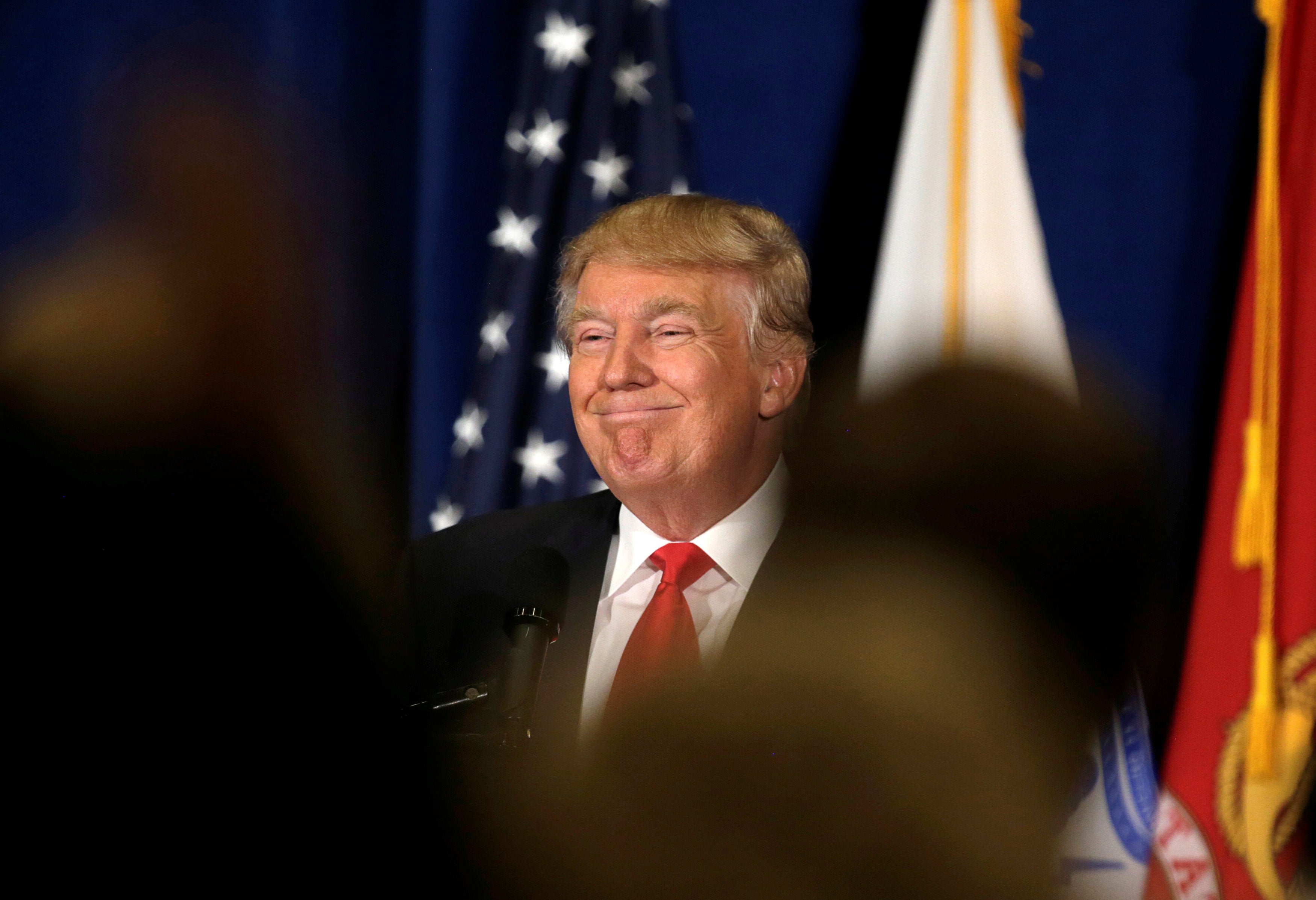 Newly discovered radio clips find more controversial Trump comments on women
Donald Trump's vast history of controversial comments about women is no secret -- and a new trove of radio clips from the mid-2000s provides even more fodder on that front.
The newly discovered Trump clips, first reported by the Wall Street Journal, are from "Trumped!", a series of 60-second commentary clips from Trump that aired on syndicated radio from 2004 to 2008. In one, he suggested presumptive Democratic nominee Hillary Clinton would "make a good president"-- but he also spoke frequently and extensively about other women, and in ways that will do nothing to further endear him to female voters.
In one clip, Trump said he was surprised that most women disapproved of having one-night stands.
"I thought today's women were independent and had a lot of sexual freedom," he said in a 2006 clip. "Well, I guess they fooled me."
Another clip focuses on a man in Saudi Arabia who divorced his wife because his wife had been alone with a man -- referring to a presenter she'd only ever watched on TV.
"There are a lot of male chauvinists in this country who really agree with what's going on over there," Trump said. "Men in Saudi Arabia have the authority to divorce their wives without going to the courts. I guess that would also mean they don't need prenuptial agreements."
He continued: "Saudi Arabia sounds like a very good place to get a divorce."
In one 2006 episode of "Trumped!", the GOP pol rated multiple female celebrities based on their physical attractiveness. He described Keira Knightley, for example, as "unbelievable," and athlete Maria Sharapova as "truly unbelievable."
Britney Spears, however, he said in 2005 had become less attractive shortly after getting married. "She has gone down, there's no question about it," he said. "That's what a marriage can do for you."
Thanks for reading CBS NEWS.
Create your free account or log in
for more features.