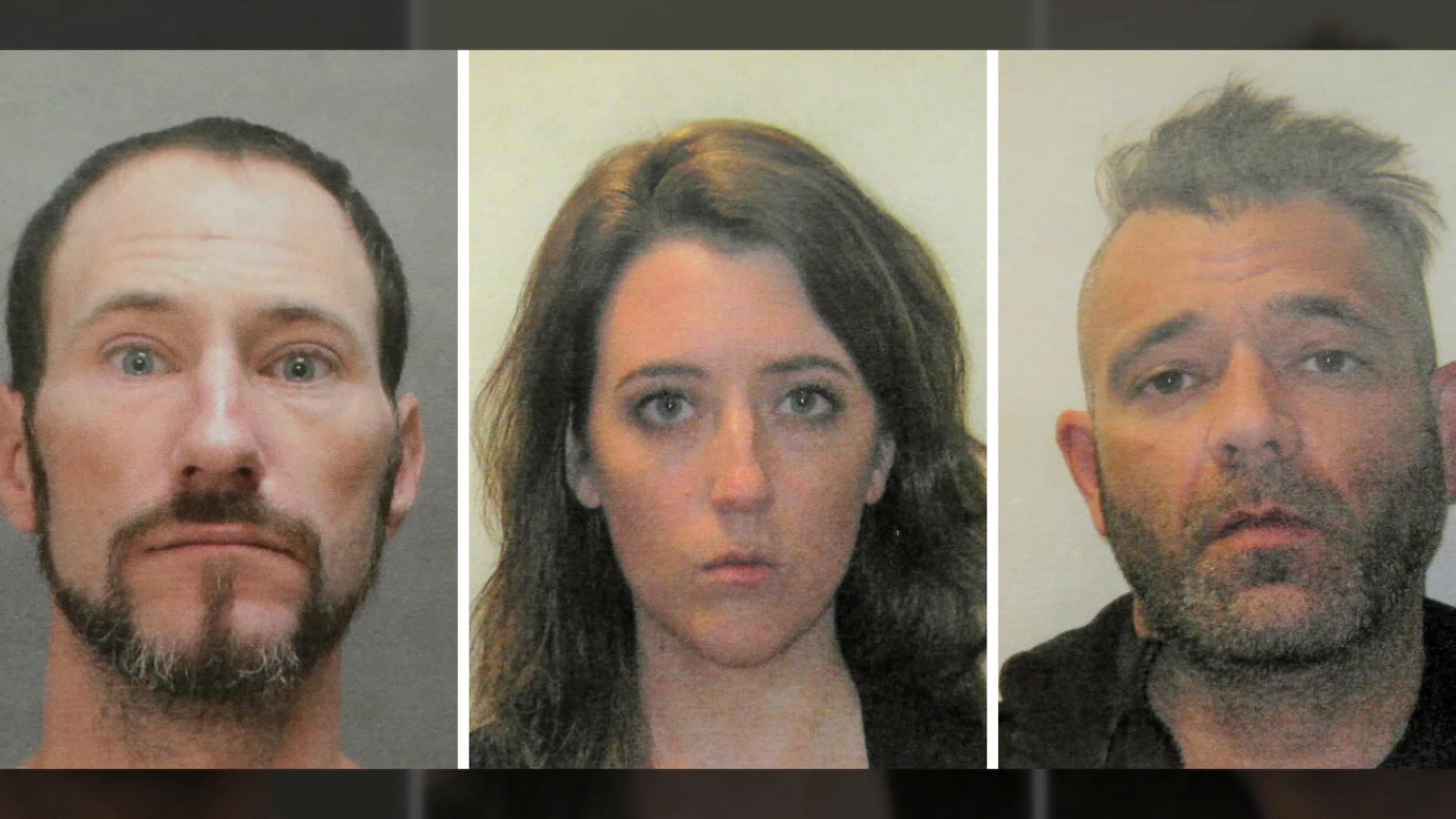 Homeless veteran and New Jersey couple arrested in GoFundMe scam
A New Jersey couple and homeless veteran who captured international attention and praise for their heartwarming "good Samaritan" tale have been arrested for fraud, an unexpected twist in a yearlong story of good deeds gone wrong. The Burlington County prosecutor's office announced the charges Thursday.
The woman, Katelyn McClure, and her boyfriend, Mark D'Amico, started a GoFundMe campaign for Johnny Bobbitt last year after sharing a story of how he supposedly offered his last $20 to help McClure when her car ran out of gas.
The "Paying it Forward" fundraiser was immensely popular, collecting over $400,000 from over 14,000 donors around the world. But the feel-good story quickly started to unravel into a dispute over money. And now prosecutors say it was all a scam from the beginning.
"It might seem too good to be true and unfortunately it was," prosecutor Scott Coffina said at a press conference Thursday afternoon. "The entire campaign was predicated on a lie."
According to Coffina, McClure texted a friend less than an hour after the GoFundMe campaign launched, saying the story was "completely made up." McClure did not run out of gas on an I-95 ramp and Bobbitt did not offer his last $20 to help her. In the text exchange, McClure told her friends to "shh about the made up stuff," Coffina said.
Instead, prosecutors allege the trio met a month prior to the fundraiser's launch at a local casino they all frequented and conspired to raise the money with a story that would resonate with potential donors. The crowdsourced fundraiser, brought in nearly $403,000 during the 2017 holiday season.
"It was an irresistibly heartwarming tale," Coffina said.
All three are charged with theft by deception and conspiracy to commit theft by deception. They could face up to ten years of jail time if convicted.
McClure and D'Amico quickly spent the funds on expensive handbags, jewelry, and a lavish New Year's Eve trip to Las Vegas, according to a press release from the prosecutor's office. ATM information shows that the couple withdrew upwards of $85,000 in the immediate vicinity of casinos in Atlantic City, Bensalem, Philadelphia and Las Vegas. By March 2018, less than $10,000 remained.
Bobbitt sued the couple in September, claiming McClue and D'Amico has mismanaged the funds, using the donated money as a "personal piggy bank" to bankroll a extravagant lifestyle that the receptionist and carpenter otherwise couldn't afford. A superior court judge in Burlington County ordered sworn statements to find out where the money had gone.
But that didn't stop the couple from pursuing a book deal about their supposed charitable act, Coffina said at the press conference. The titled of the would-be book was "No Good Deed."
Each side gave differing accounts as to what happened to the money. Bobbitt's attorney said he'd only been given $75,000 but the couple insisted they had given him $200,000. GoFundMe collected $30,000 in fees. In early September, the couple's home was raided by investigators who also seized their BMW.
GoFundMe said they will refund the money to donors.
Thanks for reading CBS NEWS.
Create your free account or log in
for more features.