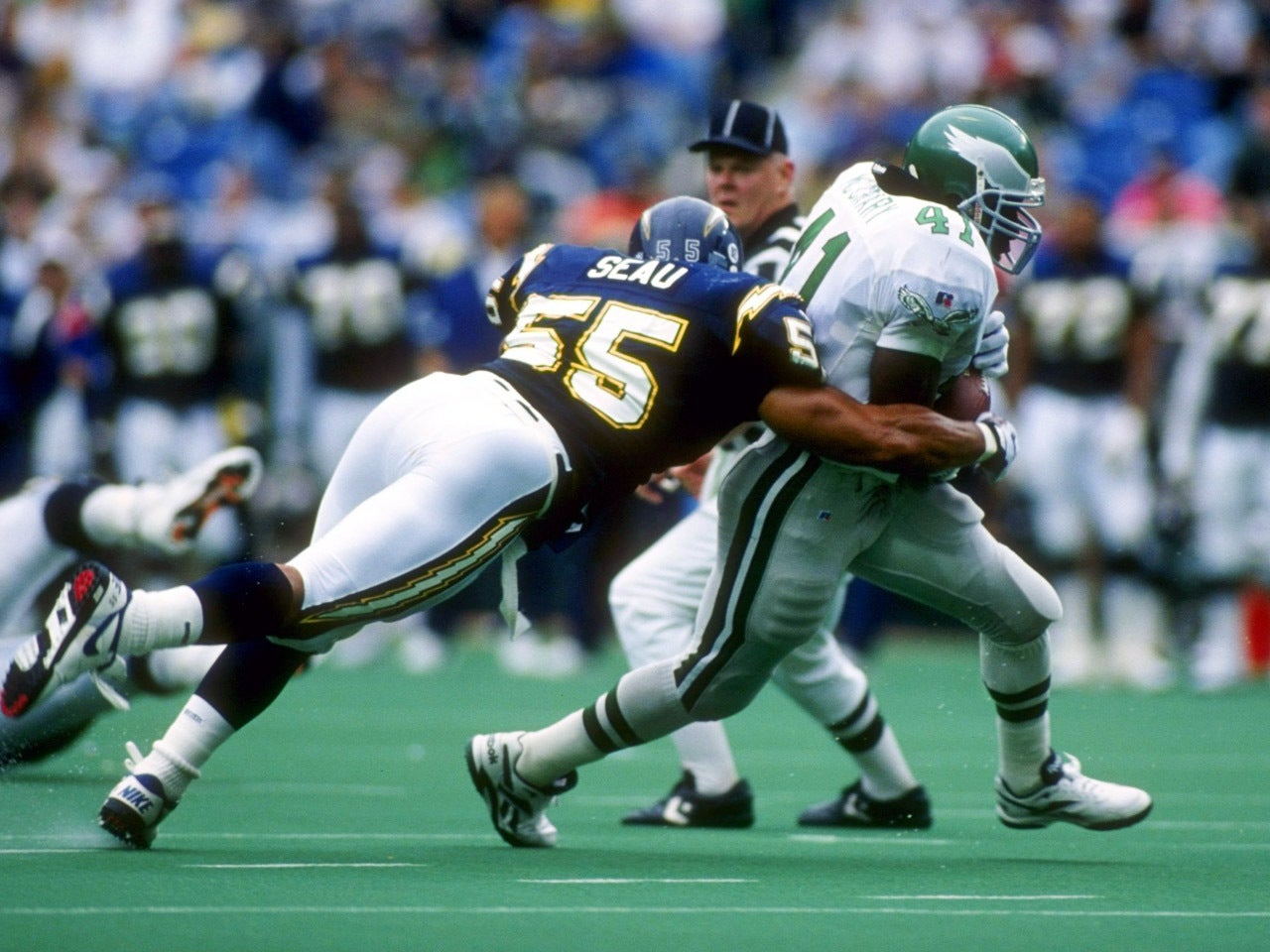 New findings on former NFL players and suicide risk
There have been a number of reports about whether former NFL players are at a higher risk for suicide, but a new government study suggests the answer is 'no.'
Researchers from the CDC's National Institute for Occupational Safety and Health (NIOSH) analyzed suicide death rate data on 3,439 retired NFL players. All the men played football for the NFL for at least five seasons between 1959 and 1988. The scientists compared the findings with the suicide death rate for men matched for race and age in the general population.
They found that the rate of suicide among the former NFL players was actually lower than the suicide rate in the general population. Between 1979 to 2013, there were 12 suicide deaths in the NFL group compared with 25 suicide deaths in the group of other men, according to the study published in the American Journal of Sports Medicine.
A few highly publicized cases -- like the suicide of former NFL player Junior Seau in 2012 -- have raised concerns that suicide in former NFL players may be linked to football-related concussions. Such injuries can cause chronic traumatic encephalopathy, or CTE -- brain degeneration from repeated head trauma. The condition can only be confirmed during an autopsy of the brain.
But the study found those deaths are not signs of a wider trend. Dr. Douglas Trout, deputy director of the Division of Surveillance, Hazard Evaluations and Field Studies at NIOSH, said in a press statement, "In studying this particular cohort of professional football players, our researchers did not find this to be the case."
He said more studies are needed, though, to confirm the findings.
Grant Iverson, the director of the Neuropsychology Outcome Assessment Laboratory, in the Department of Physical Medicine and Rehabilitation, at Harvard Medical School, told CBS News, reports of a link between former NFL players and higher suicide rates were not based on solid scientific research.
"There have been fundamental misunderstandings about risk for suicide in former NFL players for the past few years. Researchers and the media have frequently reported that former players are at increased risk. These assertions have been made, however, without supportive scientific evidence," said Iverson, who is also a professor at Harvard Medical School.
Another previous study of players who died between 1960 and 2007 also showed that the rate of suicide was lower among former NFL players than it is in the general population, Iverson noted.
Suicide rate by player position was also evaluated for the study and the researchers found that speed positions -- such as quarterback -- had lower rates of suicide compared to the general population.
They also found "significantly fewer overall deaths" from the leading killers cancer and heart disease. Assaults and homicides among retired NFL players were lower than the number in the general population, too.
Still, Iverson said, some retired NFL players do have health problems that can substantially interfere with their quality of life.
"Some former players suffer from chronic pain, substance abuse problems, marital and family stress, and depression. Some of these individuals are at increased risk for suicide," he said, and recommended that suffering players and families reach out to their health care providers or mental health resources for help.
Thanks for reading CBS NEWS.
Create your free account or log in
for more features.