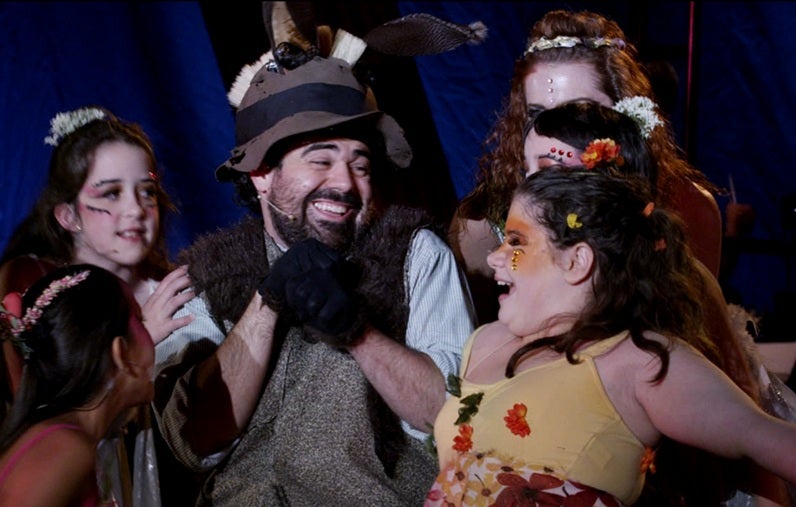 New film about Newtown massacre explores trauma, promotes healing
NEWTOWN, Conn. -- More than 1,200 days have passed since the massacre of 20 first graders and six adults at an elementary school in Connecticut. But for their families and classmates, pain is still fresh.
A new film "Midsummer in Newtown," debuting at the Tribeca Film Festival in New York City, explores their trauma, and the healing power of the arts.
"He was one of my best friends. And I lost him," said Tain Gregory.
Tain was in third grade when his playmate, first-grader Ben Wheeler, was killed.
"Sometimes, I still have dreams about him," said Tain. "Where I can still see and talk to him."
What does he say to him?
"What I would usually say, if he's like gone on a trip or something. Like, 'how have you been? And do you miss your friends,' and everything," Tain said.
Tain hid under a table during the shooting. Later, his mother, Sophfronia, told him his friend was gone.
"He just wailed in a way that I wish I could have taken it all back," Sophfronia said. "Dealing with death is hard for anyone. But for a child, especially when it's another child, it's extremely huge."
So when a group of Broadway actors came to Newtown, offering an outlet for emotions, Sophfronia knew Tain had to take it.
He joined the cast of a rock-pop rendition of Shakespeare's "Midsummer Night's Dream." The entire process from casting calls to rehearsals was documented in a film called "Midsummer in Newtown."
A behind-the scenes look at a community's trauma, and healing.
"This is the result of people saying, 'There is this great tragedy. Now what do we do?'" said Nelba Marquez-Greene.
Nelba and her husband Jimmy lost their six-year-old daughter Ana. They now focus on helping children through the Ana Grace Project, and they stand by the production's message of resilience and unity -- even as they grieve along with their son, Isaiah.
"I think it's a testament to the importance of community," said Nelba. "You cannot raise a child by yourself. You certainly can't raise a grieving child by yourself."
Young actors re-gaining their footing, and finding their voice.
"It's a big part of the story for Newtown, that for some there can be moments of triumph, and moments of feeling like we are moving forward, but for all of us who are dealing on a daily basis with our loss, there will be a life-long grieving process," said Jimmy.
"If he can take hold of this, he can take hold of anything," said Sophfronia.
What does Tain think Ben would have thought of his performance?
"I think he would have loved it," he said.
Thanks for reading CBS NEWS.
Create your free account or log in
for more features.