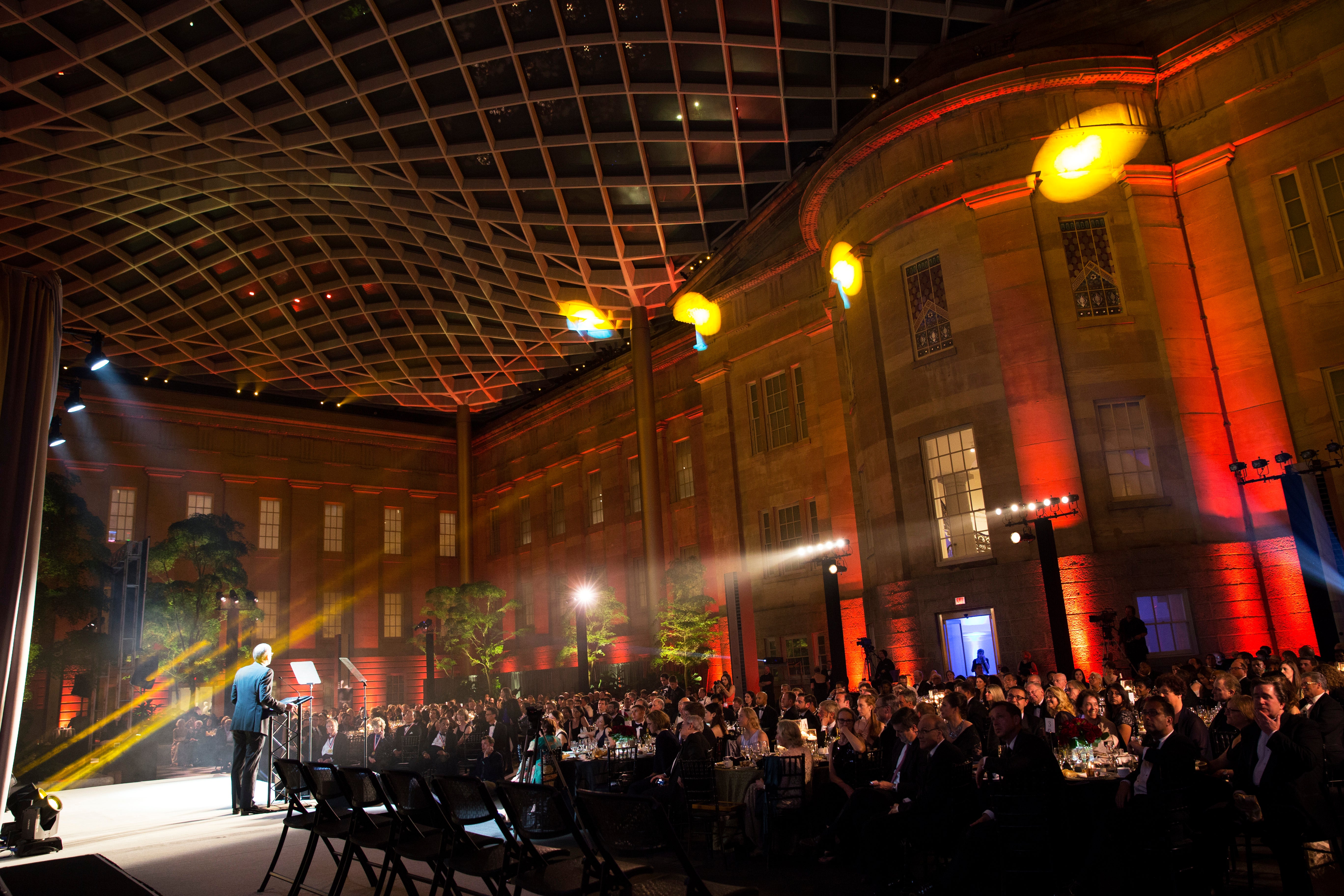 National Inventors Hall of Fame announces 2016 inductees
Think of it as the Oscars for inventors. Every year, a distinguished group of men and women whose technological innovations have made a significant impact on the world are inducted into the National Inventors Hall of Fame. It's an exclusive club that includes the likes of Thomas Edison and Nikola Tesla -- and today, the hall is announcing the names of 16 inventors who are the latest to receive the honor.
They will be formally inducted at a ceremony on May 5, 2016, hosted by "CBS Sunday Morning" correspondent Mo Rocca at the Smithsonian American Art Museum and the National Portrait Gallery.
This new class of inductees is a diverse group of groundbreaking scientists, past and present. It ranges from Per-Ingvar Brånemark, who pioneered Osseointegration, or modern dental implantology, to Harriet Williams Russell Strong, who received a patent in 1887 for a system of dams and reservoirs for flood containment and damage control. For each inventor being lauded -- some posthumously -- the honor is recognition of scientific achievement that has moved beyond the research lab and made a tangible impact on society.
Inventing the Internet
"I was so humbled when I found out. I did not believe it, because this is such a great honor," 2016 inductee Victor B. Lawrence told CBS News. "For me, this is something that I was really not expecting, it is really a big honor for me."
While Lawrence himself might not necessarily be a household name, his invention of signal processing in telecommunications has had far-reaching impact. An electrical engineer who spent the majority of his career at Bell Laboratories, Lawrence's work essentially made the modern Internet we know today possible. He improved Internet transmission, made high-speed connections more widely available, and kick-started the spread of the web globally.
"This work that I've done has really filtered almost every aspect of our modern lives. You can find it in communications in DSL, in phones, in EKG machines in medicine - it really infiltrates all aspects of our lives," he said.
Lawrence was born in Ghana, and said that one of his driving passions right now is to bring Internet access to the world's developing countries. He has been instrumental in trying to extend high-capacity fiber optic cable along Africa's west coast.
"I have this passion of brining the Internet to the far off nations of this world, and connect a number of countries that have no or limited Internet access," he said.
Lawrence developed his signature achievement in the 1980s as the world started moving away from data transmissions bogged down by masses of wires and cords to a more wireless future. After completing his PhD from the University of London, he was recruited by AT&T with the aim of finding ways, he said, "we could go from the analog world to the digital world."
Perhaps the central theme uniting Lawrence's and the other the inductees' work is how their brilliant ideas have spread from the confines of the lab to have a global reach.
Powerful idea
Bantval Jayant Baliga, another new inductee, did not necessarily know his invention of the insulated gate bipolar transistor (IGBT) would leave such a mark when he devised it while working for General Electric in the 1980s. Baliga initially pitched his idea for the device -- a semiconductor power switch that is used in many modern appliances from electric cars to air-conditioners -- to GE management as something of a utility invention that could be implemented across the board in the company's signature products.
"It really blew everyone away that this could be used for all of the appliances like lighting and air-conditioning," Baliga said. "After being in-house for awhile, the device started getting exposure when companies from all over the world started manufacturing the IGBT and using it in an enormous range of applications."
The IGBT is particularly notable for its roles as a significant energy saver.
The switch has reduced gasoline consumption by about 10 percent and improved electrical efficiency by more than 40 percent, eliminating carbon dioxide emissions by over 100 trillion pounds globally for the past quarter century.
"I'm just delighted in the impact this has had all over the world," he added.
Photo finish
Steven Sasson knows how that feels. Sasson was inducted into the hall of fame in 2011 for inventing the digital camera, a device he's seen move from the lab into the hands of millions of people around the world.
The ceremony, he said, is a once-in-a-lifetime opportunity to share a love of innovation and discovery with some of the most influential inventors of all time.
"Honestly, the last thing we want to talk about when we are there is our own work. You really want to hear about what the other people are doing," Sasson said. "The men and women inducted into the hall by their very nature are curious people who want to learn about the other people."
For Sasson, another highlight is the opportunity to connect with the next generation of inventors. Since 1990, the hall of fame has sponsored the Collegiate Inventors Competition as well as Camp Invention, a daytime summer camp that has programs in 49 states.
"The inventors love meeting the kids, they are terrific, they are so full of energy, and they have so much creativity. I think I can speak for everybody in the hall of fame when I say we really love to see the energy that these young people have," Sasson added. "You can learn so much from that spark and that enthusiasm."
Many fellow hall-of-famers fostered a love of science and technology at a young age.
"It's great that the hall of fame encourages these students to be interested in problem solving and embrace the STEM skills," Lawrence said.
The hall of fame was established in 1973, and relies on a panel of experts from science, technology, engineering, and mathematics to vet the final inductee selections. Inductees most hold a United States Patent that has "contributed significantly to the nation's welfare and the advancement of science and the useful arts," according to the organization's website.
The 2016 inductees are: J.D. Albert, Roger Angel, Roger Bacon, Bantval Jayant Baliga, Per-Ingvar Brånemark, Barrett Comiskey, Joseph Jacobson, Sheldon Kaplan, Victor Lawrence, Radia Perlman, John Silliker, Harriet Strong, William Sparks, Ivan Sutherland, Welton Taylor, and Robert Thomas.
What makes this event important? Sasson said it is crucial to recognize the scientific achievements that shape the way people live day to day.
"You know, it's important to have the hall of fame because it changes the way people look at inventors. These people are usually quiet and not outgoing a lot of times. The induction ceremony makes it a big deal, and it is a big deal to have people in that room who changed your life, and you don't necessarily know what they look like, but you know that their work has changed the world," Sasson said. "We always promote sports stars and TV and movie stars, but it is important to recognize the inventors and the people who changed the way we live."
Thanks for reading CBS NEWS.
Create your free account or log in
for more features.