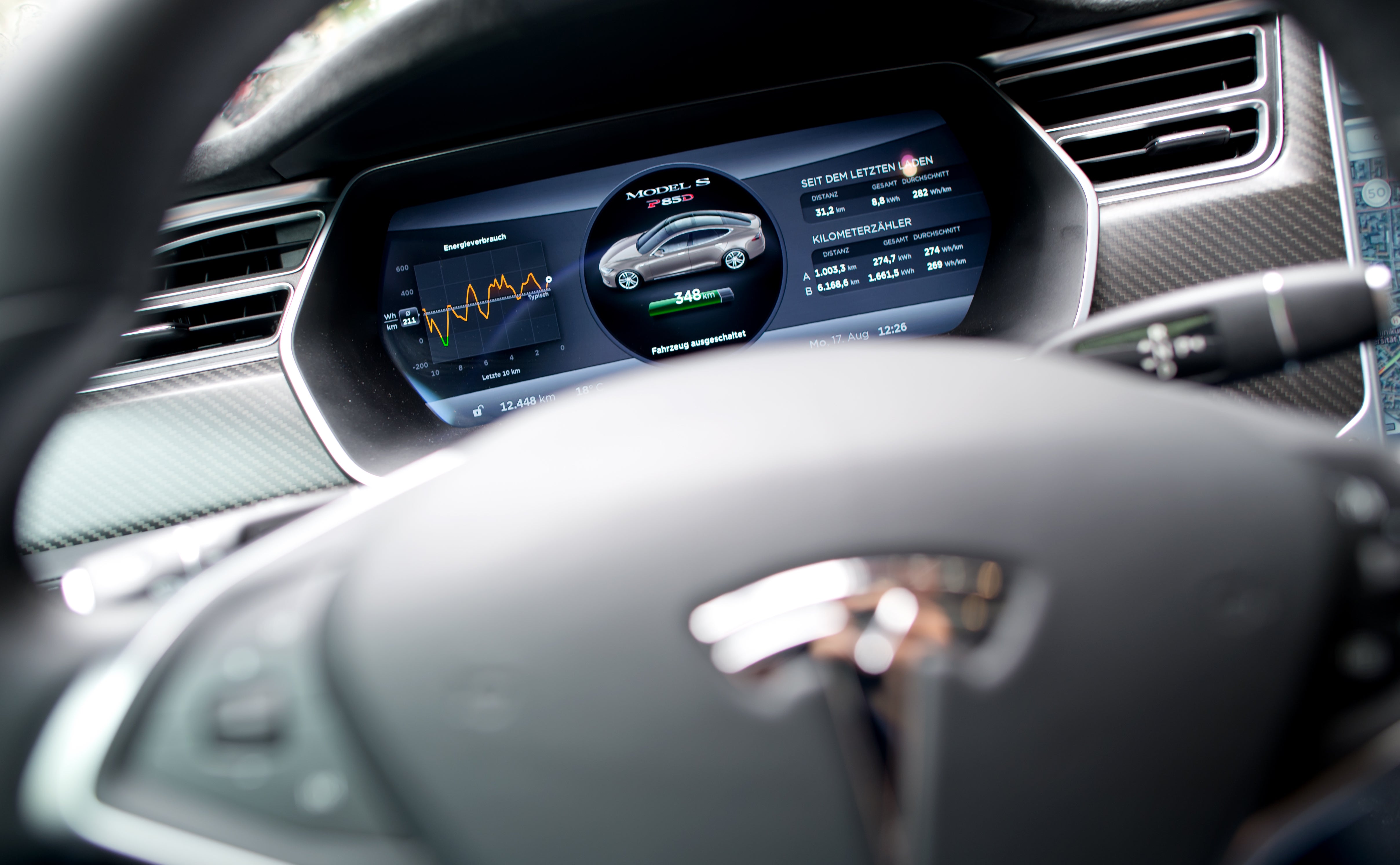 CBS News tests out Tesla's autopilot technology
Tesla rolled out its new autopilot system in its Model S just over two weeks ago, calling it a step on the path to a self-driving car. Ever since, Tesla owners have been experimenting with the technology, and a few have posted their frightening results to YouTube.
Once in the driver's seat, you can choose settings on the big screen and turn on autopilot, but that immediately brings up a safety warning that some drivers have been ignoring, reports CBS News correspondent John Blackstone, who tested out the new feature.
The evidence is in YouTube videos suggesting autopilot is a good way to get a thrill ride while pushing technology to its limits.
When Austin Meyer posted a video of himself driving while reading a paper, he ended with an admission that he was on a private road with someone else looking out ahead. But he realizes others may not be as careful.
"It feels a little like the Wild West to some degree because Tesla is releasing an autopilot before it's bullet- proof. But to me this is absolutely wonderful because it lets us see where the technology is going," Meyer said.
But should Tesla have taken more measures to tell people what they should not do when they switch this on?
"We've been very clear with our customers what the intention of these features are, and we trust our customers and we expect them to be responsible," said Khobi Brooklyn, Tesla's director of communications.
If you get too close to a car in front, the brakes go on automatically. That showed up in a YouTube video as well when a Tesla stopped itself preventing a collision on a wet Seattle road.
But what happens if a Tesla in autopilot fails to stop an accident?
"By marketing a system that does some but not all of the driving, Tesla could be setting itself up for liability first if the vehicle malfunctions, but second if the driver of the vehicle misuses or abuses the system," said Bryant Walker Smith, a law professor at the University of South Carolina who specializes in autonomous vehicles.
"If there's unfortunately an accident, the driver is in control of the car," Brooklyn said.
Other automakers are offering features like crash avoidance. But right now the Tesla is the closest thing to a self-driving car a consumer can buy, even though rules governing self-driving cars are still in development.
"Why do it now instead of waiting until regulations are fully in place?" Blackstone asked Brooklyn.
"I think Tesla is one of those companies that we're pushing that technology forward and we're showing the world what is possible," she responded.
According to Blackstone, after going 65 mph on a freeway with no hands, he can understand the temptation to push this technology just a little further. Autopilot is now included in new Model S Teslas and for those with older models, it's available for $2,500.
Thanks for reading CBS NEWS.
Create your free account or log in
for more features.