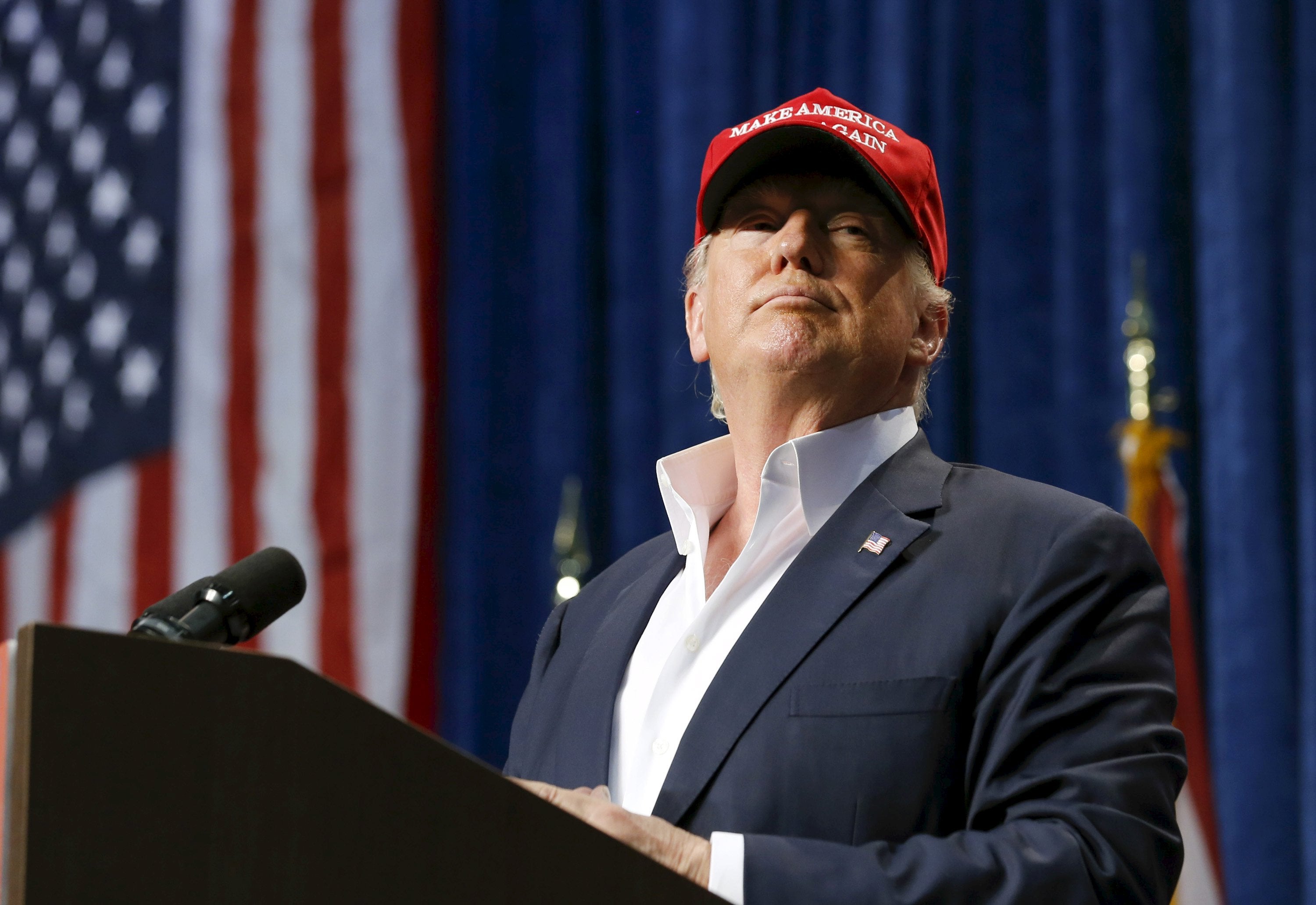 MTV, Giuliani challenge Donald Trump's 9/11 story
Republican front runner Donald Trump has not backed down from his assertion that he saw "thousands" of people in New Jersey cheering the September 11, 2001 attacks after they occurred, but MTV News on Tuesday released an archival news clip that challenges his story.
As skeptics have asked Trump and his supporters to produce evidence of these alleged celebrations, some have cited MTV News' coverage in the wake of the attacks. More specifically, they've pointed to a 2013 blog post by conservative blogger Debbie Schlussel, in which she recalled watching an MTV report about the "thousands" of Muslim Americans cheering the attacks.
In response to this, MTV re-published a clip from a report it produced in 2001 called, "Fight for Your Rights: The Aftermath of Terror." The clip from this report shows a young New Jersey resident who describes seeing "13, maybe 14 at most" teenagers apparently celebrating after the terrorist attacks. "They were kids," she says in the 2001 clip. "They didn't know what they were doing, but they had so much hate."
MTV re-interviewed this witness, Emily Acevedo, who downplayed the incident. "These were kids acting out because they had the time to," she said this year, saying it was akin to "any other day where school was let out early."
In response to MTV's video, Trump tweeted out one small clip of it that seems to back up his claims. The edited clip features reporting from Curtis Sliwa:
Sliwa pushed back on Twitter, pointing out that the clip is edited. He's also asked for an apology from Trump.
Meanwhile, former New York City Mayor Rudy Giuliani, the Republican who led the city during the attacks, said that Trump is "exaggerating."
"We did have some reports of celebrating that day while the towers were coming down," Giuliani said on CNN on Tuesday, adding that he would have "known for sure" if there had been thousands of people cheering.
In spite of all the pushback, Trump is sticking to his story.
"I saw it and a lot of people saw it," he said at a rally in Waterville, New Hampshire Tuesday night.
Thanks for reading CBS NEWS.
Create your free account or log in
for more features.