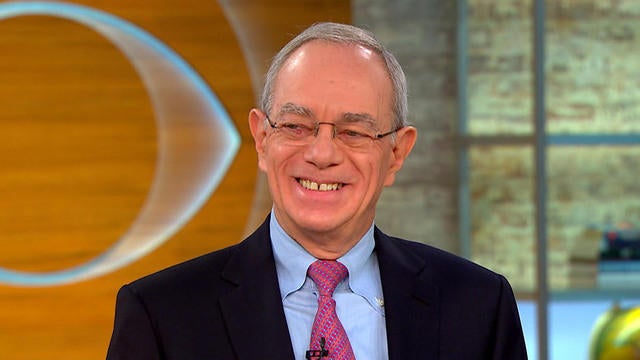 MIT president on turning innovative research into real results
At the Massachusetts Institute of Technology (MIT), university president Rafael Reif sees the future.
Universities like MIT are now about more than just higher education; they've become a source of groundbreaking research and innovation. At MIT, 89 percent of undergraduate students participate in research opportunities by graduation, working on cutting-edge research projects.
MIT announced this week its nuclear fusion reactor set a world record for plasma pressure. Researchers on campus are also trying to develop meltdown-proof nuclear reactors, all as part of its "Campaign for a Better World" for clean energy.
Society may not yet be ready to embrace the expanded use of nuclear power, but Reif believes that perception will change as more innovations emerge and are "better understood."
Reif also believes that in his lifetime, there will be a treatment – if not a cure – for Alzheimer's disease. MIT's recent experiment involving mouse brains discovered immune cells can play a role in the progression of the disease.
"Yes, there is plenty of research... and the research produces results," Reif told "CBS This Morning" Thursday. "That produces innovation that can lead to clean energy and so forth, but in addition to that… comes educated people who are the ones who move the ideas from academia to the marketplace to our society to make an impact."
But the chances of successfully shifting ideas to reality is diminished by declining federal funding.
"That's the mother of all innovation, that's the source of everything and that has been eroded year by year for the last ten years or so, even longer," Reif said.
The government's investment in basic research has declined from 9.1 percent of the federal budget in 1968 to 3.6 percent in 2015.
"Right now, our economy, our innovation economy, our knowledge-based economy is benefiting from federally funded research," Reif said. And without more investment, he said the U.S. could "absolutely" lose its leadership in the world as the "best innovation ecosystem."
Bengt Holmstrom, an MIT professor of economics, was just honored a Nobel Prize in economics. With all the recognition, Reif said, "We have the volume and the microphone to speak about these issues because we understand it, but we need people who are willing and open-minded to understand these points of view."
Thanks for reading CBS NEWS.
Create your free account or log in
for more features.