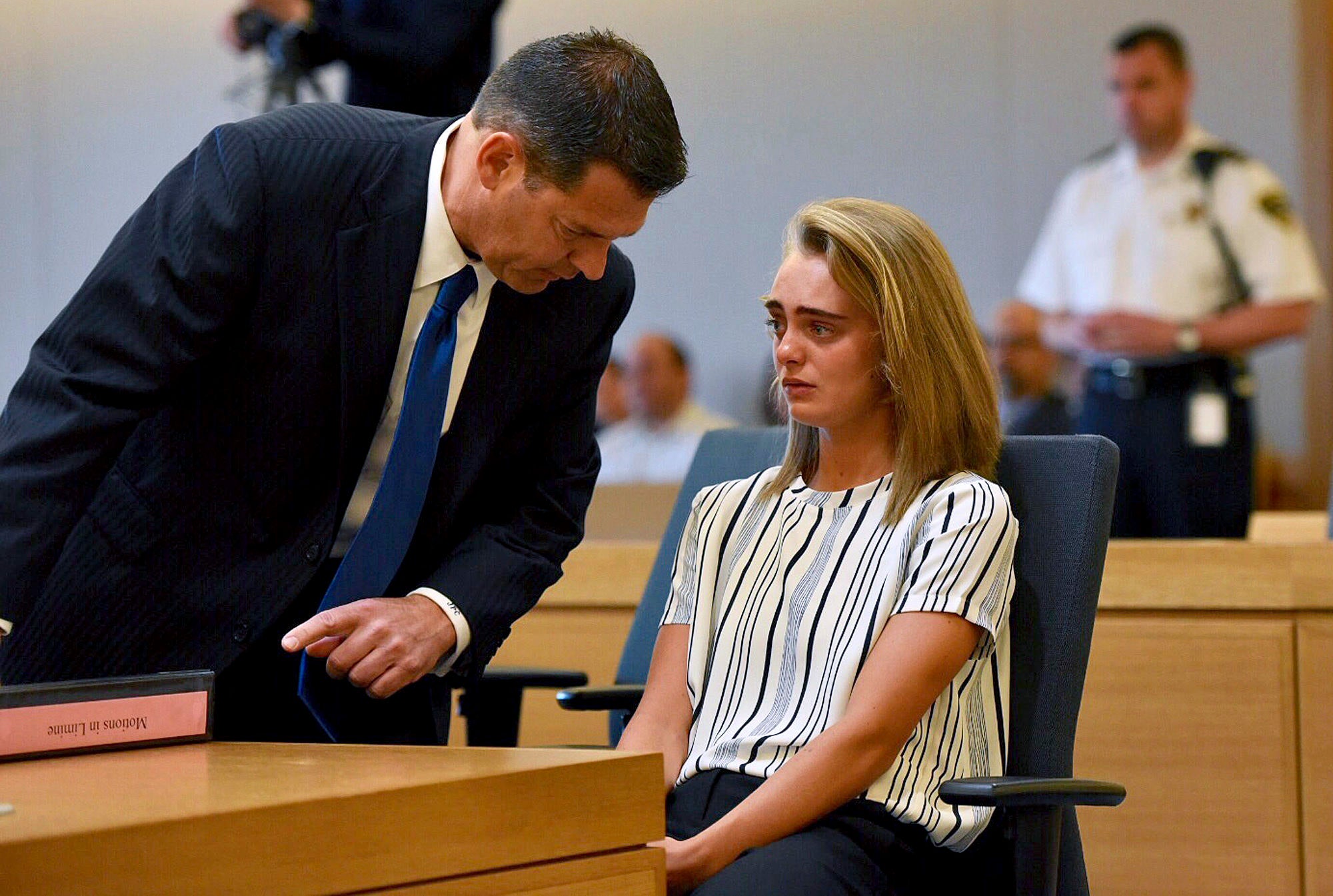 Woman in texting suicide case wanted sympathy, attention, prosecutor says
TAUNTON, Mass. -- The prosecution and the defense painted starkly contrasting pictures Tuesday of a Massachusetts woman charged with manslaughter for allegedly encouraging her boyfriend through text messages to kill himself.
Michelle Carter, 20, played a "sick game" with the life of Conrad Roy III, prosecutor Maryclare Flynn said in opening statements at Carter's jury-waived trial in juvenile court in Taunton.
Carter took the stand Monday and waived her right to a jury trial, and Judge Lawrence Moniz will decide her guilt or innocence, CBS Boston reports.
Criminal defense attorney Patrick Donovan called the decision a "gutsy move." He told CBS Boston it was likely made because a judge could be less influenced by some of the appalling details of the case than a jury.
In dozens of text messages and telephone calls, she repeatedly urged Roy to kill himself as he sat in his pickup in the parking lot of a Fairhaven store in July 2014 as the truck filled with carbon monoxide. At one point she told him to "get back in" after he exited the truck, Flynn said.
Carter, who never called authorities or Roy's parents as he died, wanted the sympathy and attention that came with being the "grieving girlfriend," Flynn said.
But Carter's attorney, Joseph Cataldo, said Roy, 18, was depressed after his parents' divorce, was physically and verbally abused by family members and had long thought of suicide, even researching suicide methods online.
The couple met in Florida in 2012 but had only seen each other in person a handful of times even though they lived just 35 miles apart in southeastern Massachusetts -- Roy in Mattapoisett and Carter in Plainville.
They communicated mostly through text messages and phone calls, and it was Carter who urged Roy to seek professional help, Cataldo said.
"Conrad Roy was on this path to take his own life for years," he said. "It was Conrad Roy's idea to take his own life, it was not Michelle Carter's idea. This was a suicide, a sad and tragic suicide, but not a homicide."
Carter had her own mental health struggles and was taking medications that may have clouded her judgment, he said.
The case is being tried without a jury in juvenile court because Carter was 17 when Roy killed himself. Court proceedings are open because she was charged as a juvenile offender, which makes her subject to adult punishment if convicted.
Thanks for reading CBS NEWS.
Create your free account or log in
for more features.