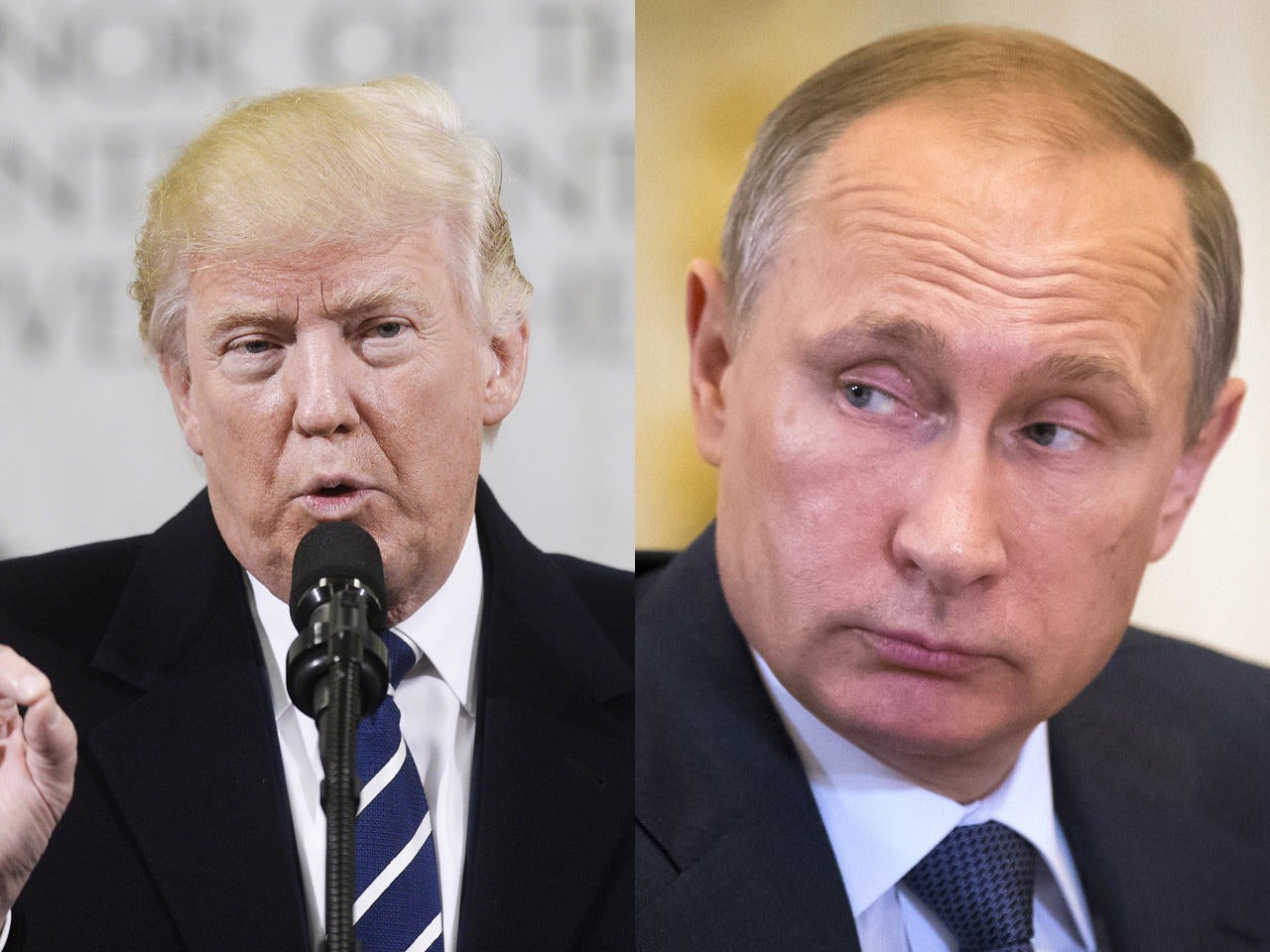 Michael Morell: Trump "doesn't have a good understanding" of Putin
President Donald Trump's remarks about Russian President Vladimir Putin, declaring a false equivalency between the U.S. government and the Russian government, "suggests that he doesn't have a good understanding of what Putin has done over a very long period of time," according to former acting and deputy director of the CIA Michael Morell.
Mr. Trump's latest comments about Putin caused a stir among fellow Republicans, when he essentially told Fox News host Bill O'Reilly, in an interview broadcast Sunday, that there is no difference between Russia and the U.S., and appeared to excuse Putin's crackdown on political opponents, journalists and human rights activists by implying the U.S. was no better.
Trump: "He's a leader of his country. I say it's better to get along with Russia than not. And if Russia helps us in the fight against ISIS, which is a major fight, and Islamic terrorism all over the world, major fight -- that's a good thing. Will I get along with him? I have no idea."
O'Reilly: "But he's a killer, though. Putin's a killer."
Trump: "There are a lot of killers. There are a lot of killers. What do you think -- our country's so innocent?"
Among the chorus of criticism directed at Mr. Trump were notable Republicans like Florida Senator Marco Rubio, who tweeted:
Republican Senator Ben Sasse, of Nebraska, told ABC News Sunday that there was no comparison between the United States, "the greatest freedom-loving nation in the history of the world, and the murderous thugs that are in Putin's defense on his cronyism."
On "CBS This Morning" on Monday, Morell said the Russian president "has killed dozens and dozens of journalists [and] political opponents both inside of Russia and outside of Russia. There's no equivalency between those extrajudicial killings of political opponents and what the United States does overseas under the authority of the President of the United States to defend the United States against serious threats. So it's a very bizarre statement."
When asked why he thinks Mr. Trump has resisted making any public statement criticizing Putin, Morell replied, "I think he has some special affection for Putin that is a result of something that we don't fully understand. There [are] questions out there about financial ties, there's questions about compromising material. What we saw was Putin praising Trump during the campaign, and Trump in return praising Putin, so it could be as simple as that.
"But there is some special bond here that seems to be overriding the facts and the interests of the United States of America."
Regardless, the American Ambassador to the United Nations Nikki Haley denounced what the Russians are doing in eastern Ukraine, where fighting between Ukrainian troops and Russia-backed separatist rebels picked up last week. Vice President Mike Pence also said he was deeply troubled by Russia's actions.
"So the president's comments were bookended by very dissimilar comments by two of his most senior advisers," Morell said.
"So what are the implications of the mixed messages?" asked co-anchor Gayle King.
"Putin is an authoritarian -- he believes that the voice of the most powerful person is the most important, so the voice he hears most loudly is the president's and he will discount the voices of others," Morell said. "So that is why it's so important, I think, in the next 24, 48 hours for [President Trump] to get out there and say that he is deeply troubled by what the Russians are doing in eastern Ukraine over the last week."
When asked about the U.S. and Iran, Morell reiterated that the United States needs to push back against Iranian "misbehavior" in the region, "and to the extent that the Trump administration plans to go down that road, I this that is a very good thing."
But, Morell warned, "I think talking about regime change in Tehran, which some of his advisors did before he became president -- Mike Flynn, his deputy at the NSC – they've talked about regime change. That is going too far. But we do need to push back harder against what the Iranians are doing in the region, support to terrorism, support to insurgencies."
"Does that mean using military pressure?" co-anchor Charlie Rose asked.
"I think it means using all the tools that we have at our disposal," Morell responded.
Thanks for reading CBS NEWS.
Create your free account or log in
for more features.