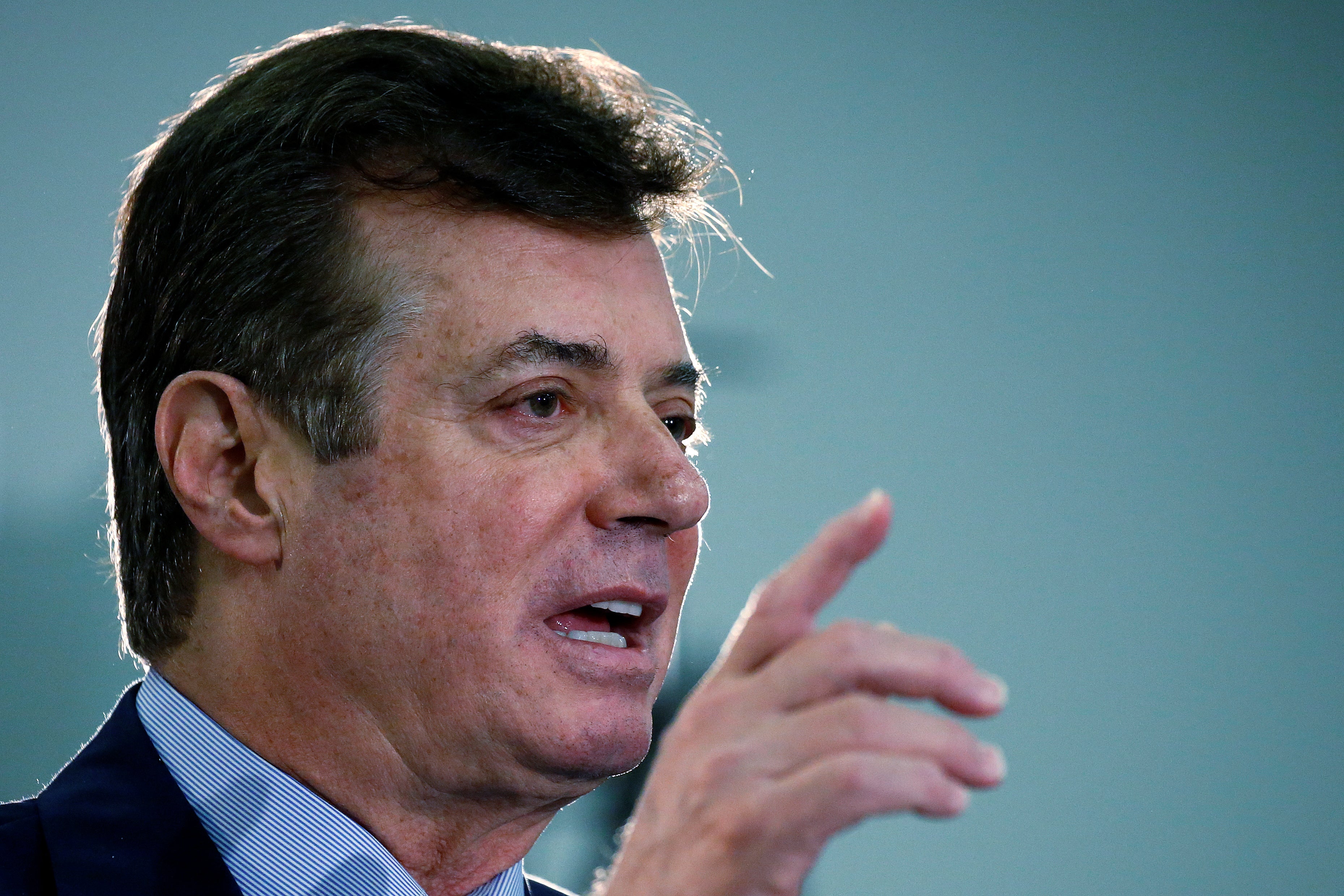 Report: Pro-Russian party earmarked $12.7M in cash for Trump campaign chair
There are new accusations about Donald Trump's campaign chairman and his ties to alleged corruption in Ukraine. The New York Times is out with a report showing Paul Manafort may have received more than $12 million in "undisclosed cash payments" from a pro-Russian political party while a consultant in Ukraine from 2007 to 2012.
Manafort denies he got any such payment, stating: "I have never received a single 'off-the-books cash payment' as falsely 'reported' by The New York Times, nor have I ever done work for the governments of Ukraine or Russia. Further, all of the political payments directed to me were for my entire political team: campaign staff (local and international), polling and research, election integrity and television advertising."
The report comes as Trump has ramped up his anti-media rhetoric, writing on Twitter Sunday: "It is not 'freedom of the press' when newspapers and others are allowed to say and write whatever they want even if it is completely false!"
Manafort's ties to Viktor Yanukovych, the pro-Russian former president of Ukraine, are well documented, reports CBS News correspondent Major Garrett. But the new details about the amount of money designated for Manafort by Yanukovych's political allies are likely to amplify Trump's claims that he's facing a biased media.
According to the report, $12.7 million was earmarked for Manafort by Yanukovych's pro-Russian political party. That's according to a so-called "black ledger" analyzed by Ukrainian anti-corruption investigators who believe it documents "an illegal off-the-books system whose recipients also included election officials."
As Trump prepares to deliver a major speech on terrorism in Ohio Monday, the Clinton campaign called the news "troubling," adding Trump "has a responsibility to disclose campaign chair Paul Manafort's and all other campaign employees' and advisers' ties to Russian or pro-Kremlin entities, including whether any of Trump's employees or advisers are currently representing and or being paid by them."
The report provides more ammunition for Trump's ongoing clash with the New York Times.
"We have a newspaper that's failing badly. ... Real garbage. They're garbage. It's a garbage paper," Trump said Saturday at a rally in Fairfield, Connecticut. "Maybe we'll start thinking about taking their press credentials away from them."
Beyond the media bashing, Trump is setting up another excuse for losing: voter fraud.
"The only way we can lose, in my opinion, I really mean this, Pennsylvania, is if cheating goes on. I really believe it," Trump said at a rally last Friday.
A recent investigation found just 31 credible cases of voter fraud in over one billion ballots cast nationwide between 2000 and 2014. Still Trump called for volunteer election monitors.
"Go around and look and watch other polling places and make sure that it's 100 percent fine," he said in Pennsylvania.
Trump's claims hold little water in Pennsylvania, a state where Democrats have won in six straight presidential elections and where there are nearly one million more registered Democrats than Republicans. His campaign will try to reset the conversation once again Monday when Trump lays out his plan to fight global terrorism at Youngstown State University in Ohio.
Thanks for reading CBS NEWS.
Create your free account or log in
for more features.