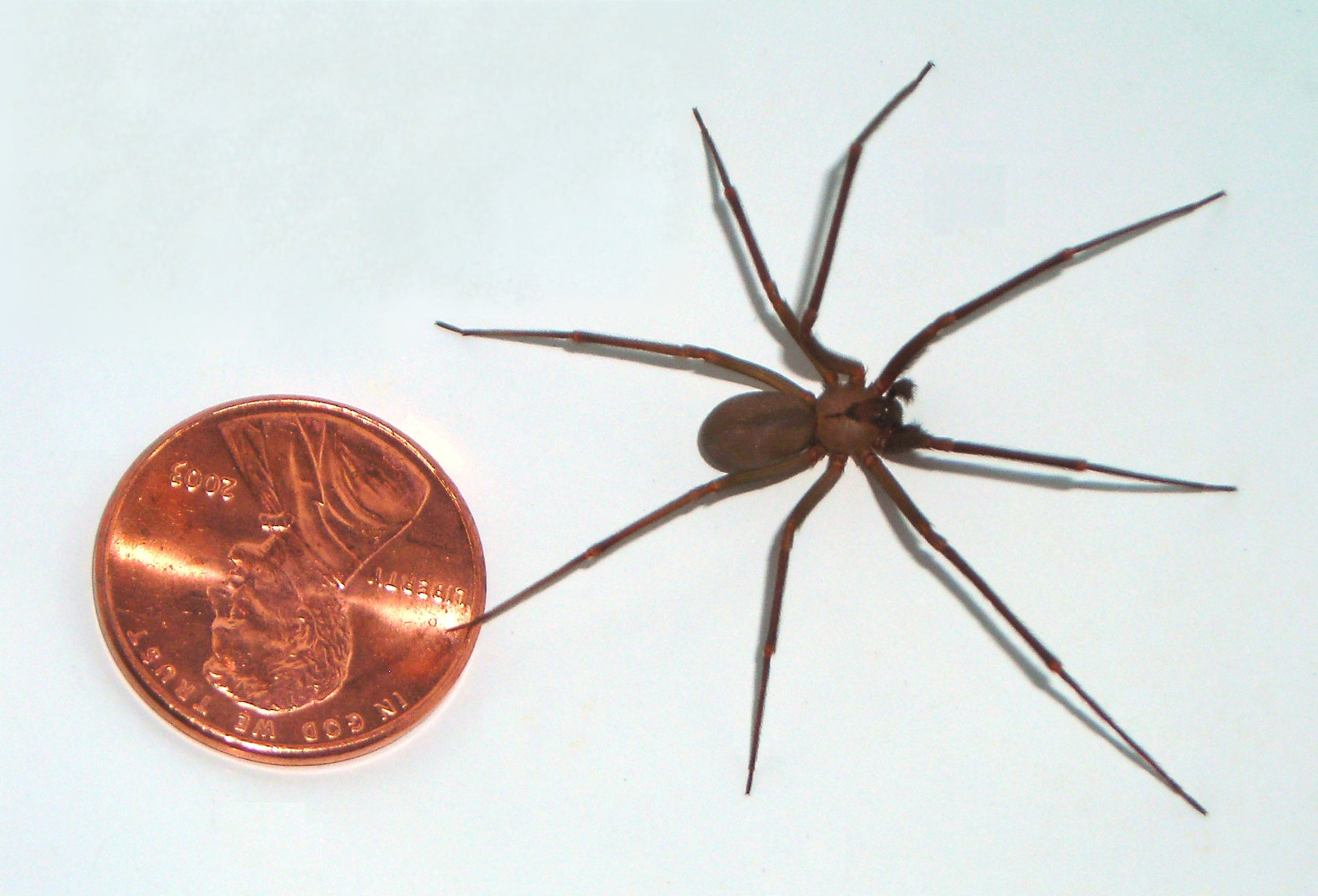 Man's leg was "bursting open" after venomous spider bite
A London man is lucky he didn't lose his leg after he was bitten by a venomous spider, resulting in an injury he described as "something from a horror film."
Jonathan Hogg told U.K. media he was bitten by the spider, believed to be a brown recluse, on an international Qatar Airways flight over the summer.
"The pain was like nothing I've been through in my life. By the time I got to hospital my leg was bursting open, there was pus, it was black," Hogg told reporters.
Doctors said the venom began eating away at his flesh within hours and that he could have lost his leg if it was left untreated, Sky News reported.
Hogg said he ended up needing three operations and a skin graft. Three months later, he says he is still recovering.
Hogg said he believes the bite happened while he was traveling from Doha, Qatar, to South Africa on a Qatar Airways flight. Qatar Airways also serves several major cities in the U.S., including New York, Boston, and Washington, CBS DC reports.
"I was struggling to get comfortable during the journey and crossed my legs to get into a better position when I felt a small, sharp pain radiating in my left leg," Hogg said, according to The Guardian. "I turned on the light and clearly saw a spider running across the floor before hearing two stewardesses screaming 'Spider', but I wasn't sure if I had been bitten as it really wasn't painful."
Soon after, though, the leg became swollen and bruised. He thought it might be deep vein thrombosis, a blood clot condition sometimes associated with sitting on long airline flights. When it got worse, he sought medical attention, and doctors told him it was a brown recluse spider bite.
WebMD confirms the symptoms of a brown recluse bite don't always appear right away. However, within a few hours it may become painful, and in a week or so the patient may develop an open sore and necrosis, or rotting flesh around the wound.
British media reports say Hogg is considering legal action against the airline.
A spokesperson for the Qatar Airways released a statement saying: "The only known interaction between the airline and Mr. Hogg regarding this incident, which he claims happened on a Qatar Airways aircraft in June, was via our website a week after his travel was complete. No report was filled with any staff on board regarding this incident."
The airline says it has not been advised on any legal proceedings regarding the incident, and cannot comment further.
"Qatar Airways takes the safety and security of our customers very seriously," the airline said.
Thanks for reading CBS NEWS.
Create your free account or log in
for more features.