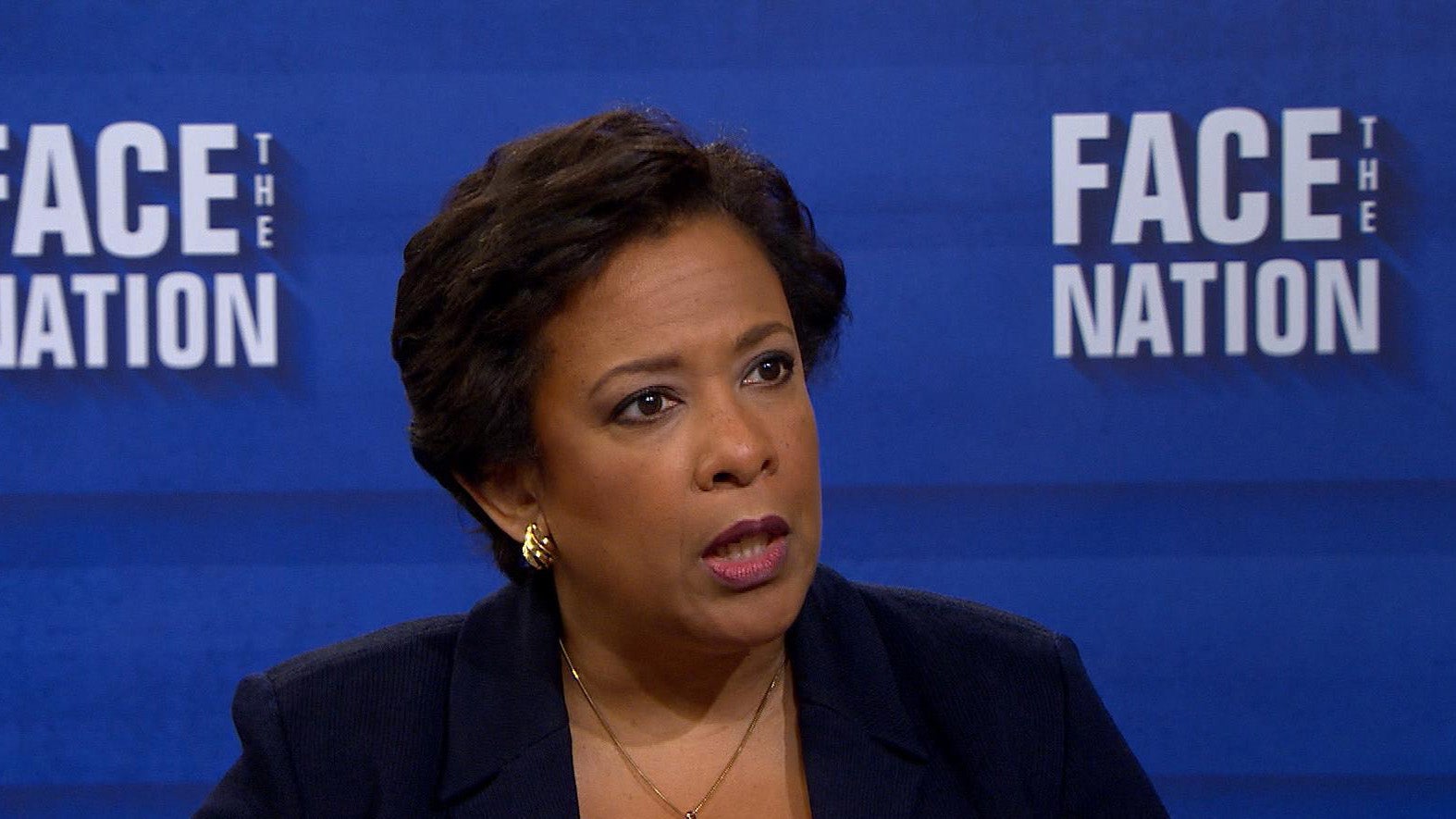 Attorney General on the Orlando shooter's "motivations"
In her first appearance on CBS' "Face the Nation," Attorney General Loretta Lynch expressed concern Sunday about the specific motivations of the gunman in the Orlando nightclub shooting, Omar Mateen.
"We know that he apparently had some concerns or issues with the LGBT community," she said. "It was also Latin night at the club. So again, we're very concerned about the motivations that led him to that particular club at that particular place."
On Tuesday, the Attorney General will be traveling to Orlando to receive on-the-ground briefings. She will also be meeting with first responders, local law enforcement, and victims of the attack to offer them support in the aftermath of such violence.
Lynch said that Mateen did not mention the LGBT community in his calls to a 9-11 dispatcher, and later, a hostage negotiator. Investigators will be releasing a partial transcript of the killer's conversations from within the club on Monday.
Lynch noted that detectives aim to communicate developments in the investigation when appropriate. "We do want to be as transparent as possible in this investigation so people can see not only what he was thinking, what he was doing, but also the kind of information that we're looking at. As more facts come to light, the FBI is sorting through conflicting information."
At this point, Lynch said investigators do not have any information that reveals Mateen was being directed from overseas terrorist networks. Investigators, however, have found evidence of online radicalization.
"Over the course of time, he -- like sadly too many individuals -- was consuming radical jihadist information online and was becoming radicalized here in the United States," the attorney general added
Lynch added that it is too early in the investigation to determine if any family members played a role in the shooting, although a source told CBS News that Mateen and his wife texted during the Orlando rampage. "It's really too early to talk about other individuals in the investigation, except to say that we are talking to everyone who had a connection to this killer," she said.
The attorney general confirmed that the Orlando shooter entered at least two gun shops prior to his rampage on Pulse nightclub.
Investigators now are focused on building an image of the shooter, and identifying at what point his plan shifted to action. The FBI is soliciting information from the shooter's community to help craft this profile. "We look to that community as a source of information and a source of knowledge. So we hope that people who know this individual--whether they are the same faith or not--would of course raise the alarm."
Thanks for reading CBS NEWS.
Create your free account or log in
for more features.