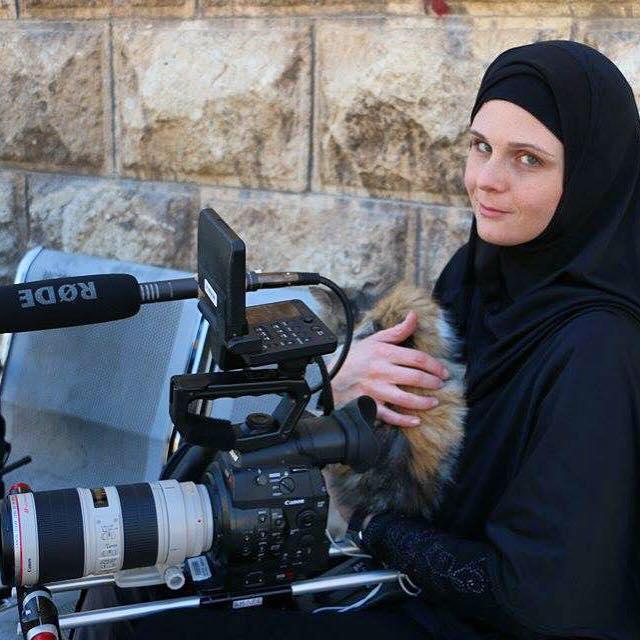 U.S. journalist arrested, held in Turkish prison
LONDON -- A freelance American journalist accused of "violating a military zone" has been held in a Turkish prison for three weeks, the U.S. State Department confirmed Wednesday.
Lindsey Snell, a Florida native who has travelled to some of the most dangerous no-go areas in Syria in recent years, and who documented her own purported "arrest" by an al Qaeda affiliate (or former affiliate) there last month, was detained as she crossed back into Turkey on Aug. 7, according to Turkish media.
Assistant Secretary of State for Public Affairs John Kirby said during a regular media briefing on Wednesday that Snell was being held at a prison in Turkey's southern Hatay Province, which sits along the Syrian border.
He said officials from the American consulate in Adana had visited Snell most recently on Aug. 26, "and are providing all possible consular assistance. The embassy and the department are following this case closely."
"What we understand is that she has been charged with violating a military zone. But I can't speak to her reasons for being in Syria, for travelling there. I can't speak to that," Kirby said.
Snell has worked for several American news outlets, according to her social media profiles, including a senior reporting role at Vocativ.
Among Turkey-based freelance journalists, she had earned a reputation for going into places deemed too dangerous for Westerners.
On Aug. 5, two days before she was detained by the Turks, she posted a message on her Facebook page saying she had been "kidnapped" or arrested by militants from al Qaeda's Nusra Front "in spite of the fact that I had permission to film in their areas, that I was staying with the family of one of their recent martyrs (it had been his dying wish that I come to Syria to see his family after he passed), AND that I am myself a Muslim."
She said she had been held captive in a cave by al Nusra for about two weeks, but that due to her "unique situation," the militants allowed her to keep her cellphone, "which ultimately let me plan my escape."
It is unclear how two days after that purported escape she ended up being detained by Turkish authorities after crossing the border.
Ercan Topaca, the governor of Hatay Province, told Turkey's Anadolu news agency that Turkish officials "do not know if she is a spy or not."
Her arrest comes during a souring of relations between Turkey's government and Washington. While Turkey is a vital ally to the U.S. in the war against Islamic State of Iraq and Syria (ISIS) militants, the two countries disagree sharply on who else should be battled south of Turkey's border.
Turkey's military campaign in Syria has also targeted Kurdish militants deemed terrorists by Ankara, but relied on heavily by the Obama administration as a proxy military force against ISIS.
The U.S.-backed Kurdish rebels have proven one of the most effective fighting forces in northern Syria and neighboring Iraq against the extremists, but they have clashed recently on the battlefield with other rebel groups backed by Turkey -- fighting each other instead of ISIS, to the consternation of the U.S. government.
This week Turkish President Recep Tayyip Erdogan's government rejected suggestions by American officials that a "loose" agreement had been reached on the ground to stop the clashes, and insisted that Turkey's military would continue to target the Kurdish militants backed by Washington.
Erdogan is also angry at Washington over the refusal to hand over U.S.-based cleric Fethullah Gulen​, whom Turkey accuses of being behind a failed coup attempt​ in July. Gulen denies any role in the coup attempt, and the U.S. government says Turkey has failed to provide any convincing evidence that he was involved.
Thanks for reading CBS NEWS.
Create your free account or log in
for more features.