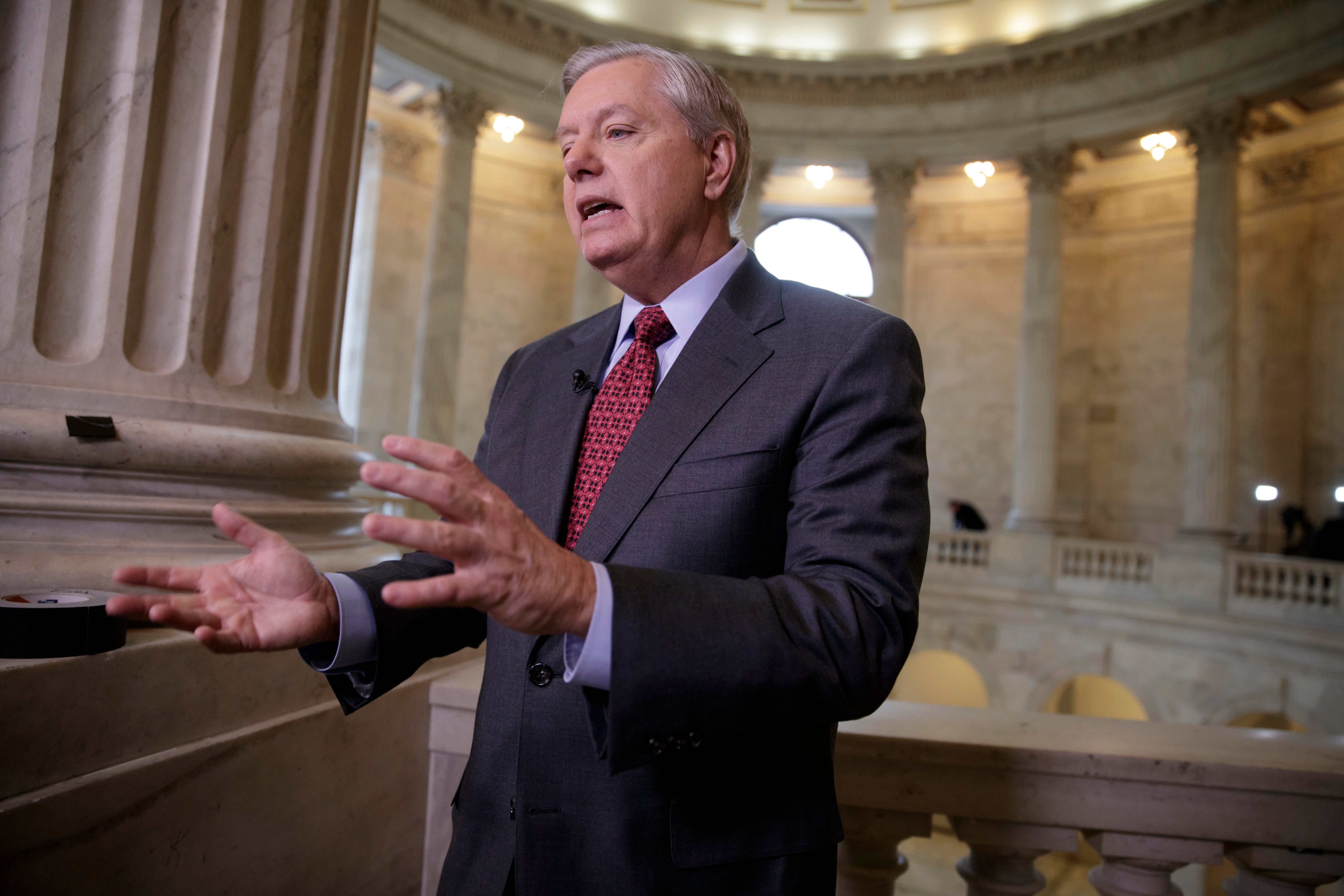 Lindsey Graham to Trump: "Your words are dividing Americans"
Sen. Lindsey Graham on Wednesday said that President Trump's comments surrounding Charlottesville was detrimental to the country.
"Mr. President, I encourage you to try to bring us together as a nation after this horrific event in Charlottesville. Your words are dividing Americans, not healing them," the South Carolina Republican said in a statement.
Graham said that Mr. Trump "took a step backward" on Tuesday "by again suggesting there is moral equivalency between the white supremacist neo-Nazis and KKK members who attended the Charlottesville rally" and people like Heather Heyer, who was killed in the terror attack on Saturday.
"I, along with many others, do not endorse this moral equivalency," he said. "Many Republicans do not agree with and will fight back against the idea that the Party of Lincoln has a welcome mat out for the David Dukes of the world."
During a press conference at Trump Tower Tuesday, the president again blamed both sides -- the white supremacists and the people protesting them -- for the Charlottesville violence.
"What about the alt-left that came charging them? Excuse me. What about the alt-left that came charging at the — as you say, the alt-right? Do they have any semblance of guilt?" Mr. Trump said.
"You have some very bad people in that group," he continued. "But you also had people that were very fine people, on both sides. You had people in that group — excuse me, excuse me — I saw the same pictures as you did. You had people in that group that were there to protest the taking down of, to them, a very, very important statue and the renaming of a park from Robert E. Lee to another name."
Thanks for reading CBS NEWS.
Create your free account or log in
for more features.