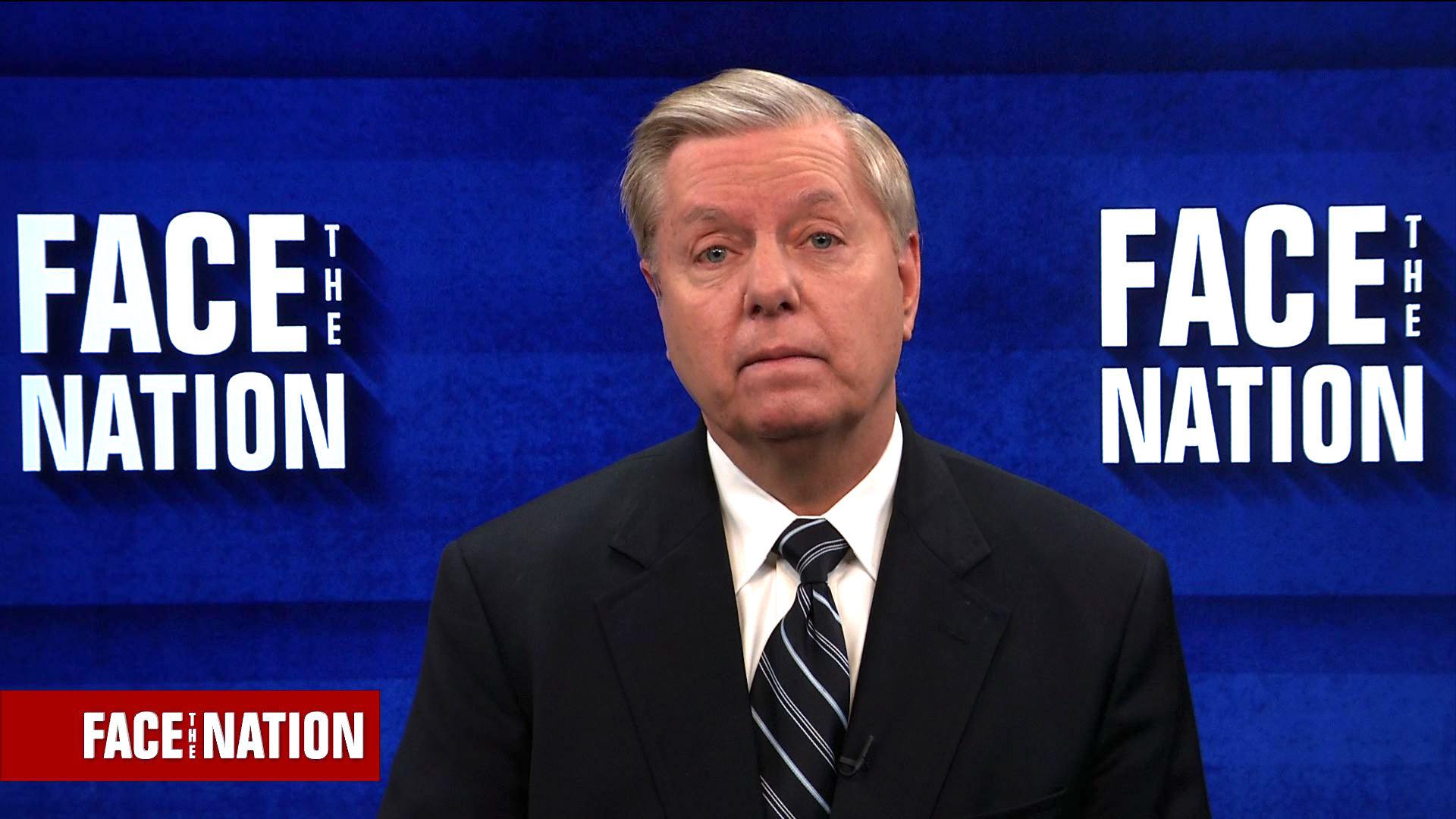 Sen. Lindsey Graham says new Trump tariffs "let China off the hook"
Following President Trump's surprise announcement that he would impose tariffs on both steel and aluminum imports, Sen. Lindsey Graham, R-South Carolina, is joining the growing chorus of Republicans who argue the move could have negative impacts on the U.S. economy and cause a rift with international trade partners. Graham pleaded Sunday on CBS News' "Face the Nation" for Mr. Trump to "reconsider your solution."
"China is winning and we're losing with this tariff regime. You are letting China off the hook. You're punishing the American consumer and our allies. You're making a huge mistake here. Go after China, not the rest of the world," urged Graham.
Graham said the steel industry has been "decimated" as a result of China's steel "dumping," saying the country produces more steel than the world consumes.
He suggested, if the president is looking to directly impact China, he should "get back in the Trans-Pacific Partnership, be present in Asia, hit them on intellectual property theft, hit them on currency manipulation, hit them about steel dumping."
Mr. Trump announced Friday that his administration will impose a 10 percent tariff for imported aluminum and 25 percent levy for foreign steel. The move is widely predicted to escalate tensions with China and other trading partners across the globe.
Critics fear other countries will retaliate and impose trade penalties of their own in response. They argue the tariffs will increase prices for consumers and hurt companies that use aluminum or steel, like auto companies.
Graham's own state of South Carolina is home to automaker BMW's largest manufacturing plant in the world. He said that the president's threat of taxing European car imports will hurt other auto manufacturers directly.
"BMW makes more cars in Greenville, South Carolina, than any plant in the entire BMW family. Volkswagens come to South Carolina. We've got a steel plant in South Carolina. We got -- we make more tires than any place in the United States. Thirty-two percent of the tires exported from the United States comes from South Carolina. This tariff on steel is going to hurt them. So go after China," added Graham.
Meanwhile, Sen. Joe Manchin of West Virginia is supportive of the trade policy, saying the tariffs directly impact those who have lost thousands of jobs in his own state.
"I like where the president is going on this. I really do," said Manchin. "We're talking about fair trade, free trade hasn't worked well for West Virginia. It really -- we've lost thousands of jobs. And we're talking about a fairness to the system."
Manchin added. "We've got to do something, but also we shouldn't punish our favored trading nations where we have surpluses with them, and there's not a negative, trade, you know, trade war."
Thanks for reading CBS NEWS.
Create your free account or log in
for more features.