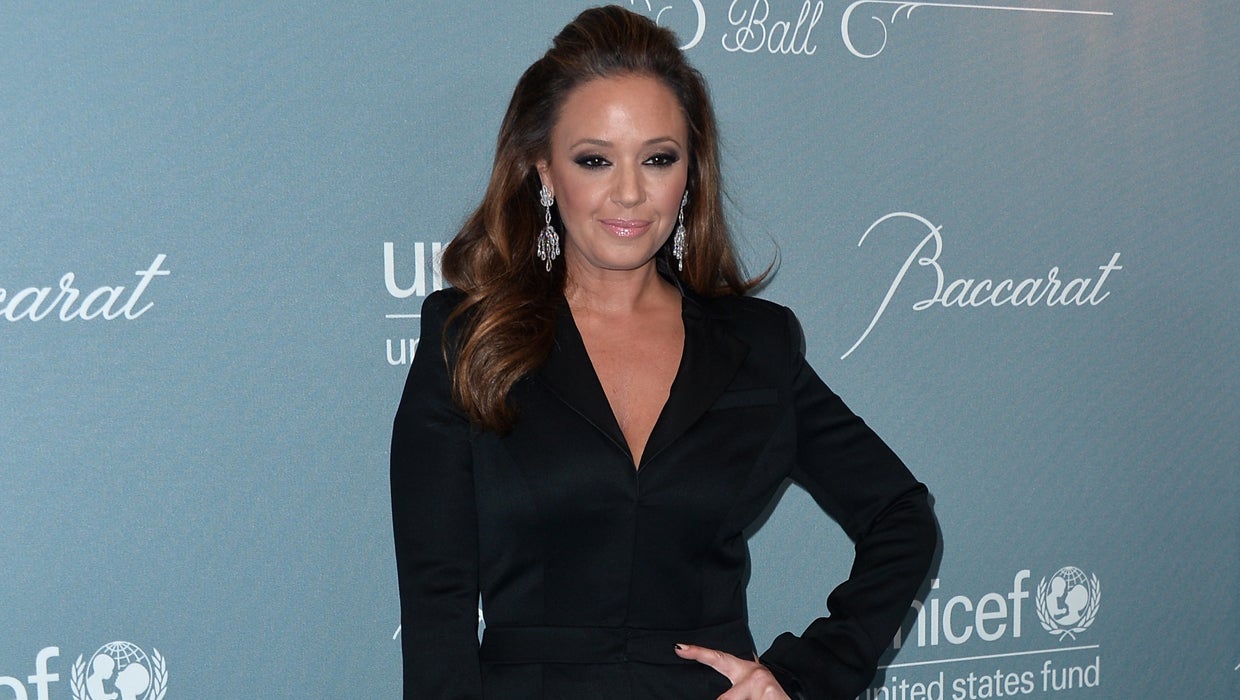 Leah Remini reveals she left Scientology for her daughter
Leah Remini is opening up about her reasons for leaving the Church of Scientology last summer.
In a wide-ranging interview with BuzzFeed, the actress says her departure from the religion was due to "dozens of influencing factors." But the biggest one was her 9-year-old daughter, Sofia, who was approaching the age when auditing -- a process involving a series of probing questions -- became required for acclimation into the church.
"In my house, it's family first -- but I was spending most of my time at the Church," she revealed. "So, I was saying 'family first,' but I wasn't showing that. I didn't like the message that sent my daughter."
Remini, 43, added that she tried to speak to her friends within the organization about implementing changes, she was met with opposition.
"We had a chance to make a change from within, but they didn't want to," she said. "That showed me they didn't actually care, which went against everything I thought we stood for. They only cared that their lives would be disrupted if they stood with me. They didn't care about doing the right thing."
The former "King of Queens" star and "Dancing with the Stars" contestant said she grew up "resenting" her mother for spending more time at the church than at home. But after Remini renounced the church, her mother supported her.
"The fact my mother stood by me after all her years in the Church totally took away any resentment I may have been harboring," Remini told BuzzFeed. "When it mattered the most, my mother was there for me. It was the moment that erased all those days she wasn't there. "
Remini previously admitted that she lost friends she had for "dozens of years" after leaving the religion seven months ago. But the departure also gave her a new outlook.
"In the Church, you're taught that everybody is lost," she said. "They say they're loving, caring, non-judgmental people, but secretly, they were judging the world for not believing what they believed. To me, that is not a spiritual person. That's a judgmental person and that is the person that I was. I was a hypocrite, and the worst thing you can be in this world is a hypocrite."
These days, Remini has focused on her work, finishing fifth on "DWTS" with partner Tony Dovolani and starring on the TV Land series "The Exes." She's also received support from friends like Jennifer Lopez, who suggested she begin listening to affirmation tapes.
"Jennifer made special rings for all the women in her life that say, 'I Love Me,' and I've really come to realize you have to love yourself before you can expect someone else to," she told Buzzfeed. "You have to learn to believe you deserve love. And I'm getting there. I'm starting to believe it."
Thanks for reading CBS NEWS.
Create your free account or log in
for more features.