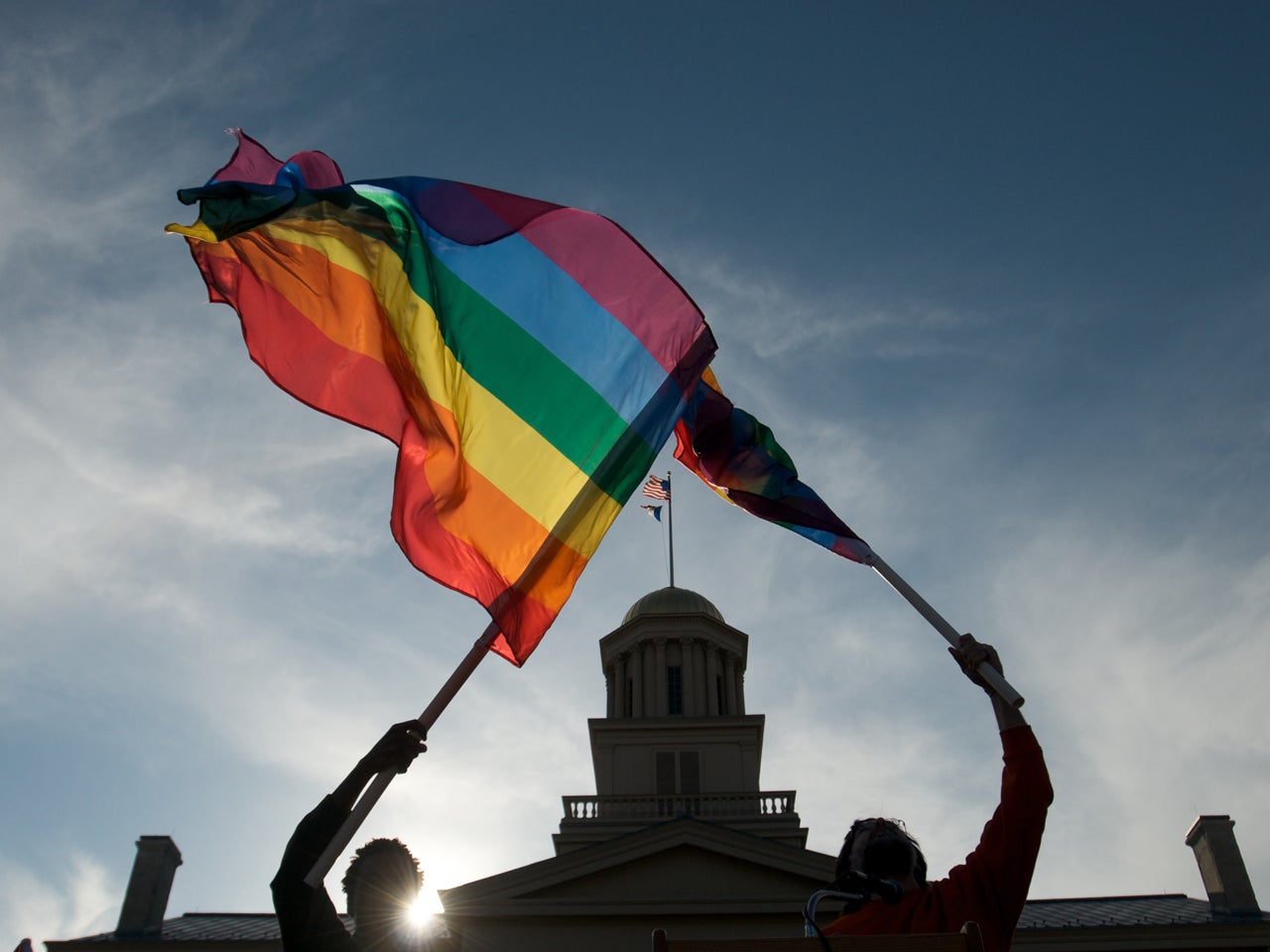 Justice Kennedy announces same-sex marriages legal in Nevada
Supreme Court Justice Anthony Kennedy has allowed same-sex marriage to begin in Nevada, clarifying that an earlier order blocking gay unions applies only to Idaho.
Kennedy said in a brief order issued Wednesday afternoon that he is temporarily putting on hold same-sex marriage in Idaho, where state officials have asked for the delay. Officials in Nevada - which is covered by the same federal appellate court that struck down the ban - did not make a similar request.
Kennedy's initial order Wednesday morning came a little more than an hour after Idaho filed an emergency request for an immediate stay and about 10 minutes before state and county officials would otherwise have been required to begin issuing marriage licenses to same-sex couples.
The situation in Idaho broadcasts the unsettled state of the marriage issue, but is consistent with how the court has been handling such cases. It also underscores how the court's action earlier this week, in which it turned away seven other cases, was not a decision endorsing same-sex marriage.
Kennedy now will refer the matter to the full court, which could well delay same sex-marriage in Idaho until it decides whether or not to take up the case. The court has taken this approach in previous same-sex marriage cases-- delaying marriage in those states until the justices decided whether or not to get involved.
The 9th U.S. Circuit Court of Appeals in San Francisco declared gay marriage legal in Idaho and Nevada on Tuesday. A day earlier, the Supreme Court let similar rulings from three other appeals courts become final and effectively raised to 30 the number of states where same-sex couples can marry, or soon will be able to do so.
Having allowed those other rulings to take effect without a full review by the Supreme Court, it would be surprising if the justices were to put the 9th circuit ruling on hold for any length of time.
The high court's action Monday suggested that only an appellate ruling upholding a gay marriage ban would prompt the court to step in.
Thanks for reading CBS NEWS.
Create your free account or log in
for more features.