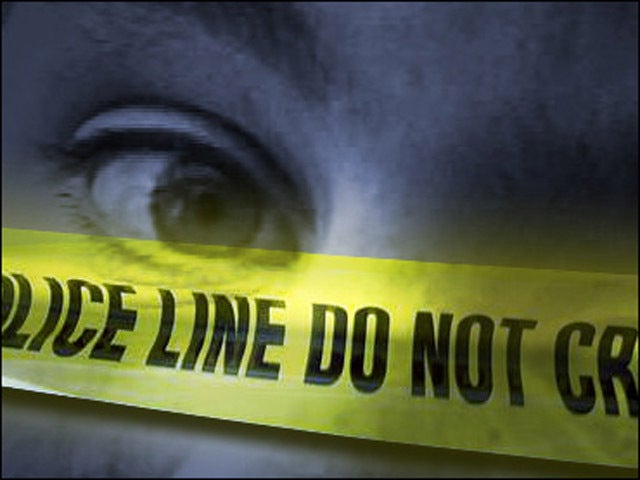 Justice Dept.: Violence against women fell 64% over decade
WASHINGTON The Justice Department says the rate of sexual violence against women and girls age 12 or older fell 64 percent in a decade and has remained stable for five years.
In 2010, women and girls nationwide experienced about 270,000 rapes or sexual assaults, compared with 556,000 in 1995, according to a Bureau of Justice Statistics survey released Thursday.
Rates declined from a peak of 5 per 1,000 women in 1995 to 1.8 per 1,000 women in 2005. The figure remained unchanged from 2005 to 2010.
Eleanor Smeal, president of the Feminist Majority, has been working for decades to curb violence against women, and she said in an interview that the new study is proof that the newly reauthorized Violence Against Women Act and awareness of the problem by police is having a positive impact.
Smeal said that now, more than ever, "everybody knows that rape and sexual assault are crimes and will be treated as such."
"We have a ways to go," she added. "It is clear there is still too much violence and too many are fearful to report it"
On Thursday, President Barack Obama will sign legislation updating the Violence Against Women Act, which funds training for police and for judges, strengthening the criminal justice system's response to crimes against women.
The plateauing of rapes and sexual assault rates involving women is occurring while violent crime rates overall have been heading down.
"The rate of rape has stopped declining, while the rate of other violent crimes has continued to decline," said Mary P. Koss, a professor of public health at the University of Arizona.
Overall, violent crime has fallen by 65 percent since 1993, from 16.8 million to 5.8 million in 2011. The drop has been attributed by experts to a variety of factors — from better policing to a reduction in the segment of the population that is most crime prone, ages 15 to 24. Koss says some of the same factors explain the stabilizing trend in rapes and sexual assault.
Among the study's findings on rapes and sexual assaults:
-Authorities regard the reporting of rape and sexual assaults to police as an important deterrent. But the reporting trend has been uneven. Reporting occurred in 29 percent of rapes and sexual assaults in 1995, went up to a high of 56 percent in 2003 and then declined to 35 percent in 2010.
The statistics bureau was able to calculate the percentage of these crimes reported to police because its victimization studies are based on interviews with citizens about both reported and unreported crimes. That data can then be compared to police reports of crimes.
-Out of the 283,200 annual average rapes or sexual assaults in the period from 2005 to 2010, only about 12 percent resulted in an arrest. That was for both incidents reported to police and those that were not reported.
"The 12 percent figure should puncture the public's illusion that rape victims can achieve justice through reporting to law enforcement," said Koss. Koss said many people think that this low percentage of arrests stems from false reports — alleging an incident that did not happen. It isn't a result of that, said Koss. She said the actual rate of false reports ranges from 2 percent to 4 percent.
One commonly held notion about sexual violence proved to be accurate. In 3 out of 4 incidents of sexual violence, the offender was a family member, intimate partner, friend or acquaintance, the survey found.
The report focuses on sexual violence that includes completed, attempted and threatened rape or sexual assault. The study was compiled from the National Crime Victimization Survey, which collects information on nonfatal crimes from a nationally representative sample of people age 12 or older.
Thanks for reading CBS NEWS.
Create your free account or log in
for more features.