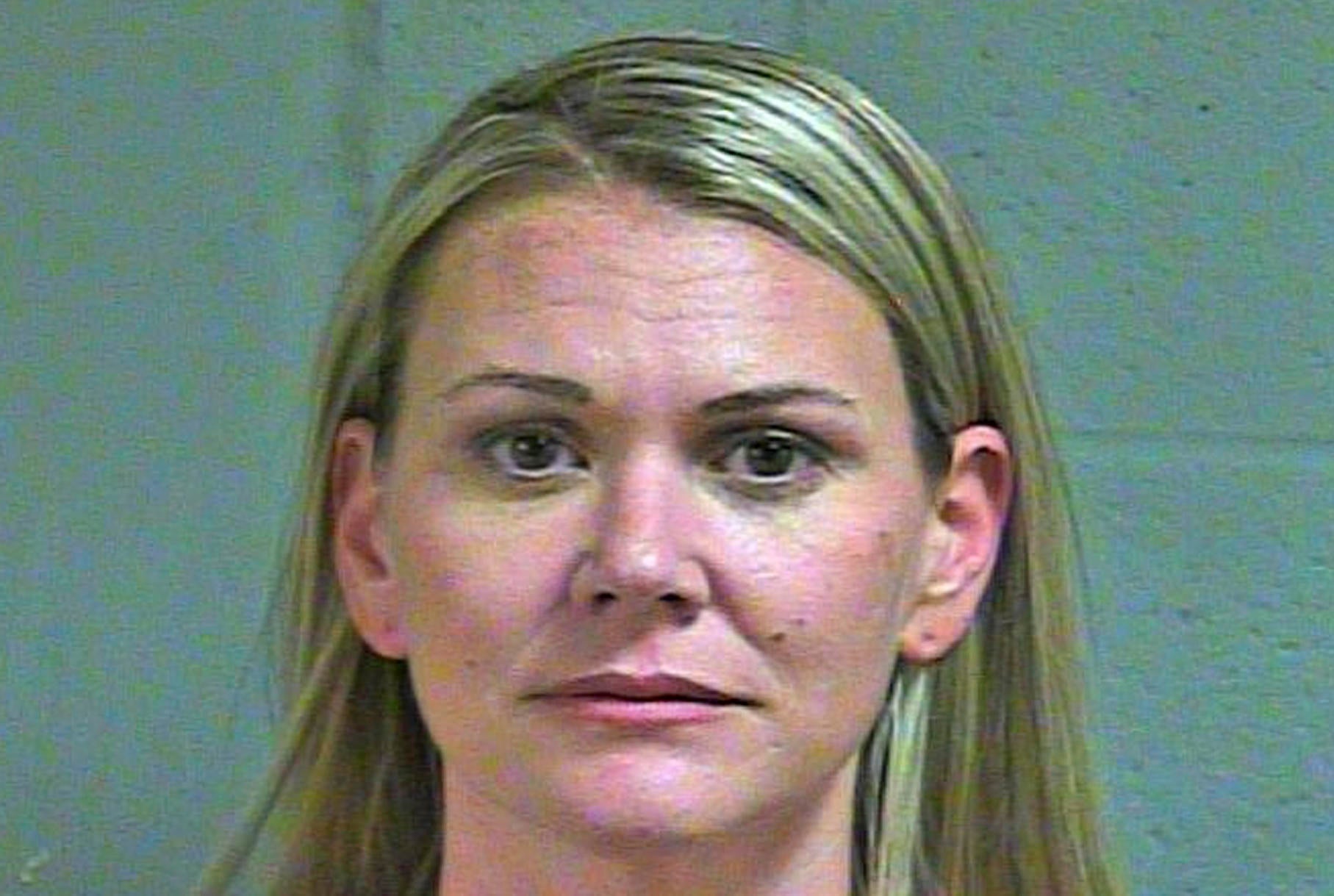 Oklahoma medical board lawyer Julia Ezell charged with sending threats to herself
OKLAHOMA CITY -- The top lawyer at the Oklahoma State Department of Health already at the center of a controversy over new marijuana rules was charged for allegedly sending threatening emails to herself. The agency's former general counsel, 37-year-old Julia Ezell of Edmond, was charged Tuesday in Oklahoma County with two felonies and one misdemeanor for allegedly sending the threats and then lying to investigators about it.
A forensic examination of Ezell's mobile phone revealed she sent several menacing emails to her own government email address and then reported them to authorities, Oklahoma State Bureau of Investigation Special Agent Nicholas Rizzi wrote in an affidavit.
In one of the emails from "MaryJameprotonmail.com," Ezell's home address and vehicle description was included. The first reported email, sent on July 8, was titled "marijuana laws" and accused the government of taking away people's rights and warned her: "We will watch you." Ezell reported the emails to the Health Department's own investigator, who forwarded them to state investigators.
CBS affiliate KWTV reports officials say the emails were meant to look like they were coming from angry medical marijuana supporters. The first email read: "We will stop YOU and you're [sic] greed. Any way it takes to end your evil and protect what is ours."
Later, Ezell received another email: "We would hate to hurt a pretty lady. You will hear us. We are just beginning."
During an interview with Rizzi at OSBI headquarters on Friday, Ezell confessed to creating the email account and sending the messages to herself, according to the affidavit.
Ezell resigned her position as the agency's general counsel on Friday, writing in a brief email to Interim Commissioner of Health Tom Bates: "I am so sorry."
A telephone message left Tuesday at a number listed for Ezell was not immediately returned.
Her attorney, Ed Blau, said in a statement that Ezell has been a "loyal and dedicated public servant" her entire career as an attorney.
"These charges do not reflect who she is as a person, nor do they reflect the type of advocate she has been for the people of the state of Oklahoma," Blau said. "These allegations will be answered, and additional relevant information will be provided by us at the appropriate time."
Ezell was charged with felonious use of a computer, falsely reporting a crime and preparing false evidence. Oklahoma County District Attorney David Prater declined to discuss the charges further.
If convicted of all counts, Ezell could face a sentence of up to seven years in prison.
Ezell helped draft emergency rules on medical marijuana approved by the agency's board last week . The nine-member board ignored Ezell's recommendations and approved two last-minute changes to the rules that would prohibit the sale of smokable marijuana and require a pharmacist at every dispensary. She had cautioned the board that those changes were beyond the board's legal authority, but the board voted to approve them anyway. The rule changes infuriated medical marijuana supporters and led to two lawsuits against the board.
Nearly 57 percent of Oklahoma voters approved medical marijuana on June 26 after proponents worked for years to get the issue on the ballot.
Ezell was hired by the agency in November by then-Interim Commissioner Preston Doerflinger after it had been rocked with allegations of financial mismanagement that led to layoffs and the resignations of some of its top officials.
Doerflinger resigned a few months later following accusations of domestic violence. A later audit revealed the agency's financial operations were so badly bungled that nearly 200 employees lost their jobs unnecessarily.
Thanks for reading CBS NEWS.
Create your free account or log in
for more features.