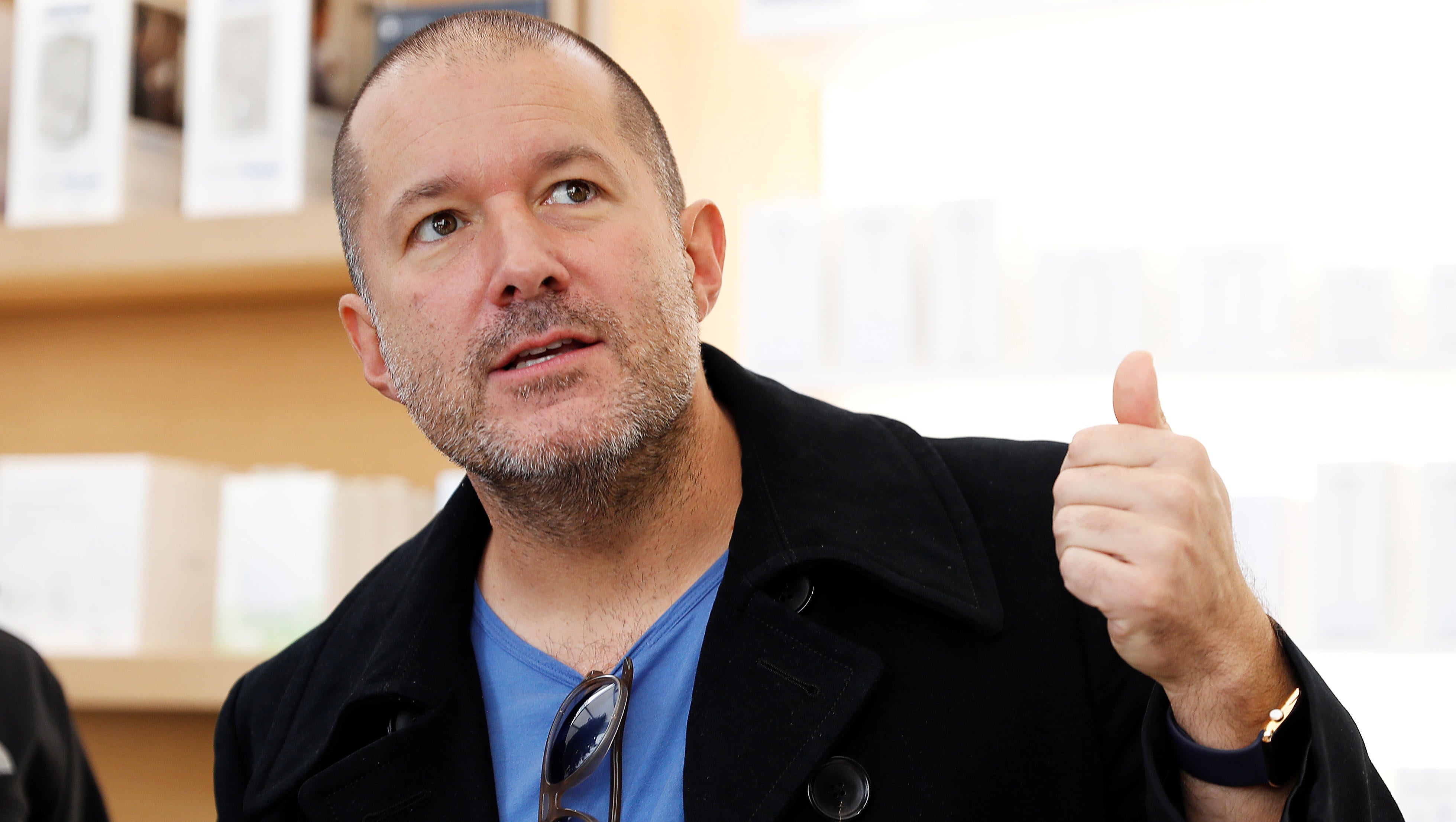 Jony Ive on bringing the Apple "touch" to the new MacBook Pro
Apple's Chief Design Officer Jony Ive holds more than 5,000 patents and has shaped Apple's iconic, sleek design aesthetic for all of its devices over the past two decades. When the new MacBook Pro was announced Thursday, Apple watchers quickly took note of the new Touch Bar, a multi-touch strip that replaces the function keys located at the top of the keyboard.
In an exclusive interview with CNET News Editor-in-Chief Connie Guglielmo, Ive discussed how incorporating the Touch Bar in the laptop design is "the beginning of a very interesting direction" for Apple.
The bar is a big shift for the laptop design, and makes the laptop function more like one of the company's iPhones. The OLED display lights up and reveals a shifting menu of buttons, tools, and, of course, emoji options that change depending on which app you're using at any given time.
"There's a number of designs that we explored that conceptually make sense. But then when we lived on them for a while, sort of pragmatically and day to day, [they] are sometimes less compelling," Ive said of the decision to go with a touch strip for the new computer. "This is something [we] lived on for quite a while before we did any of the prototypes. You really notice or become aware [of] something's value when you switch back to a more traditional keyboard."
One of the big challenges in developing this latest laptop line was that advanced software and hardware had to be developed first, before the company created any kind of prototype laptop. Ive said that about two years ago a "pretty good prototype" was developed that wasn't specific to an actual product.
"It was exploring this idea of larger, haptic-rich trackpads — what you now see as the Touch Bar combined with a keyboard. It certainly didn't look particularly well resolved, but it created an environment where you could start to see: Is this as useful and is this as compelling as we conceptually think it should be?"
Is there a different philosophy that goes into designing a MacBook versus an iPhone or iPad, for instance?
"I feel very strongly that you cannot separate form from material, from the process that forms the material. Those have to be developed incredibly coherently and together. Which means that you can't design in a way that's disconnected from how you make [a product]," Ive said.
Ive is famously secretive, and as expected, when CNET pressed him for details on ideas that were discarded and what we can expect for the future, he remained closed-mouthed. The Apple designer stressed that the process of designing a device is a series of trial-and-error steps that lead to sometimes surprising results.
"You really benefit from all of the struggles, all of the challenges from one project, to help enable the next," he said.
You can check out the full CNET interview with Ive here.
Thanks for reading CBS NEWS.
Create your free account or log in
for more features.