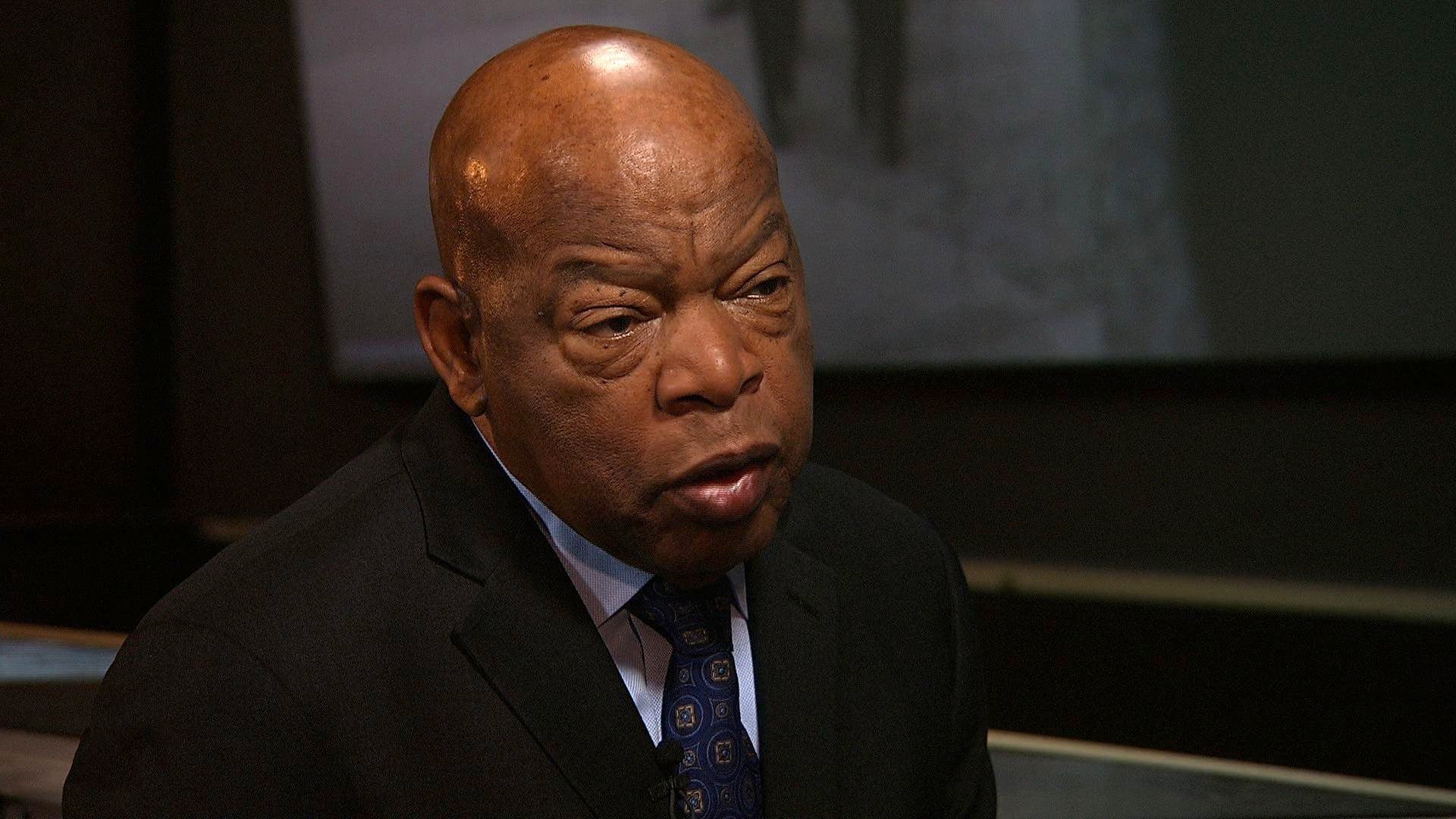 John Lewis: Donald Trump should seek forgiveness for birther push
Republican nominee Donald Trump is retracting his long-held belief that President Obama was not born in the United States – but the GOP nominee should also admit he was wrong and ask for forgiveness, Georgia Rep. John Lewis said Friday.
Lewis, a civil rights pioneer and Democratic congressman, spoke with "Face the Nation" moderator John Dickerson from inside the new National Museum of African American History and Culture in Washington, D.C.
In the interview, Lewis discussed the so-called "birther" movement, which holds the false belief that President Obama was not born in the United States. On Friday morning, Trump attempted to distance himself from movement, despite being its most visible proponent for several years.
"President Barack Obama was born in the United States. Period," Trump said. "Now we all want to get back to making America strong and great again."
When Trump first raised the issue of Mr. Obama's birthplace in 2011, Lewis said, "I thought it was shameful."
"Everybody, every reasonable person knew that he was born in America – in Hawaii, not in Kenya," Lewis explained. "And he just wouldn't give up on it."
"When you make mistakes, when you're wrong, you should admit you're wrong, and ask people to forgive you," Lewis added.
Dickerson also asked Lewis about Trump's argument that Mr. Obama has been such a bad president that it will prevent another African American from being elected to the office for a long time.
"I think President Barack Obama has been a good president," Lewis replied. "I have met every president since President Kennedy. And I think Barack Obama must be listed as one of the best. This young man has been so inspiring - not just to people in America but to people all around the world."
For more of our interview with Lewis, along with a look at the latest developments in the 2016 election​, tune in Sunday to Face the Nation. Check your local listings for airtimes​.
Thanks for reading CBS NEWS.
Create your free account or log in
for more features.