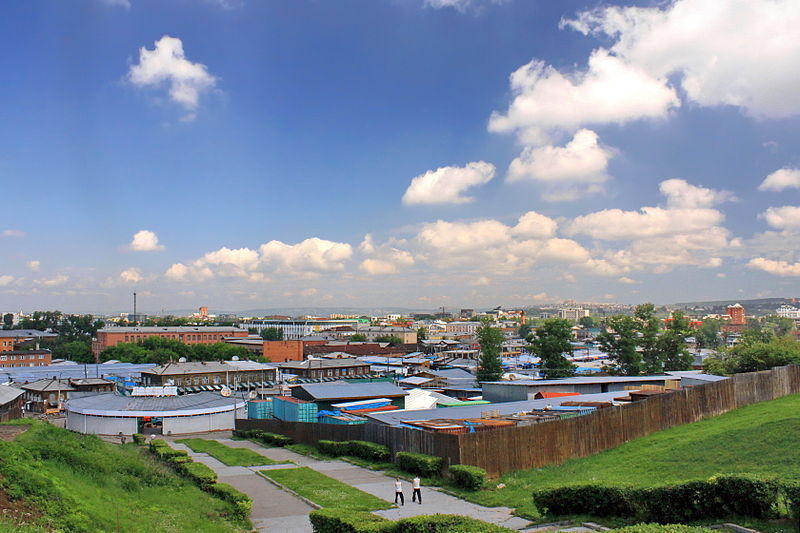 State of emergency declared in Russia as 49 die in bath lotion drinking case
MOSCOW — As the death toll from people drinking bath lotion passes into the dozens, Russian officials declared a state of emergency in the Siberian city of Irkutsk on Monday.
The death toll has been growing quickly since the weekend, and reached 49, local prosecutor Alexander Semyonov said, according to the Interfax news agency. He said that eight others remained hospitalized in grave condition. Officials were checking apartments and other locations in search for more victims.
Authorities in other Russian regions also launched searches for alcohol surrogates.
The sale of lotions and tinctures containing alcohol has been on the rise in recent years in Russia as the country's economy has struggled in the face of the sanctions and a slide in oil prices. The country has infamously struggled with managing alcoholism, and poisonings involving cheap surrogate alcohol are a regular occurrence, but the Irkutsk case is the deadliest such incident in years.
President Vladimir Putin's spokesman described the mass poisoning as a "terrible tragedy," adding that the president was being briefed about the situation.
Irkutsk's regional government said the victims had died of methanol poisoning after consuming the bath lotion.
At a cabinet meeting on Monday, Prime Minister Dmitry Medvedev said authorities need to quickly ban such substances. "It's an outrage, and we need to put an end to this," he said in televised remarks.
CBS News' Svetlana Berdnikova reports the bath lotion, called Boyaryshnik (Hawthorn), was found to have poisoned the residents of one neighborhood, Novo-Lenino. While the injured and dead appear to be residents of the same area, they were not drinking alcohol together. Officials described the victims as socially disadvantaged people aged 35 to 50, including several women.
Hawthorn bath lotion was available at about 100 outlets in Irkutsk. The lotion bottles were marked with warnings that they are not for internal use.
A criminal case has been opened into the sale of goods failing to meet safety requirements and resulting in the death of two or more people. Two suspects believed to be directly involved in the distribution of the surrogate alcohol have been detained, officials said.
There have been demands for the state to take control of the sale of alcohol-containing cosmetics and medicines many times across the years, but so far no effective measures have been taken.
Thanks for reading CBS NEWS.
Create your free account or log in
for more features.