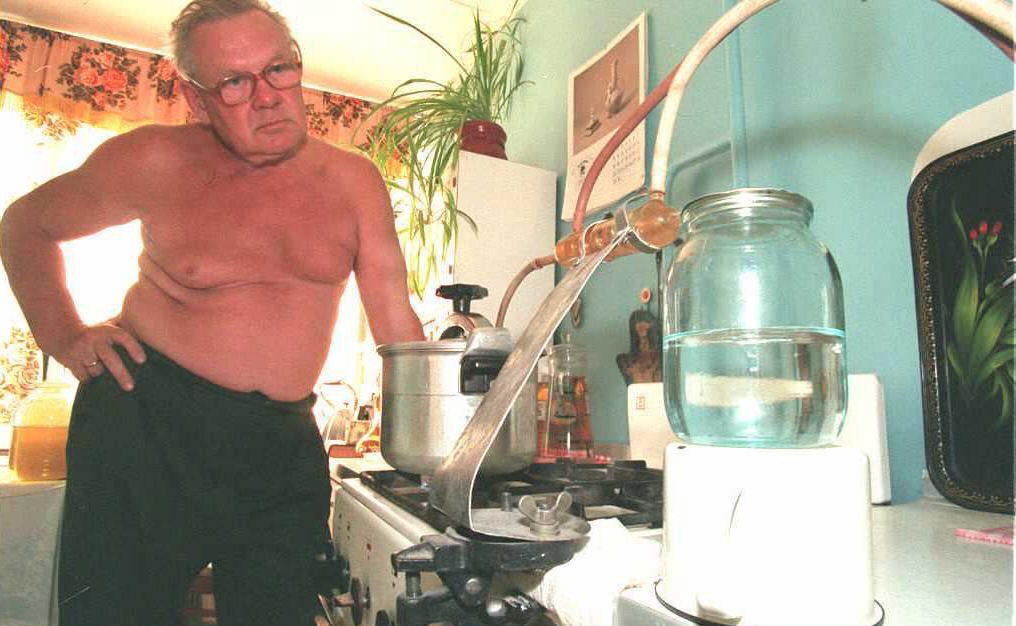 At least 8 die after drinking bath lotion in Russia
MOSCOW — Russia's top investigative agency says that at least eight people have died of alcohol poisoning in a Siberian city.
The Investigative Committee said Sunday that at least 18 people had got poisoned after consuming a bath lotion containing alcohol in Irkutsk, Russia's sixth-largest city with a population of 1.1 million. Eight of them have died and the 10 others have been hospitalized in grave condition.
The committee said that the bottles with lotion were marked with warnings that they aren't for internal use. It said the investigators have opened a probe into the incident.
Poisonings with surrogate alcohol are a regular occurrence in Russia, but the Irkutsk case was one of the deadliest such incidents in years.
In 2014, a study of more than 150,000 Russians found men who drank three or more bottles of vodka per week were about twice as likely to die prematurely than men who drank less than a bottle per week.
That might explain why 25 percent of Russian men die before the age of 55, compared to about 7 percent of men in the U.K., according to the British researchers behind the study.
"Since the average life expectancy from birth for men in Russia is still only 64 years, ranking among the lowest 50 countries in the world, more effective alcohol and tobacco policy measures are urgently needed," Dr Jürgen Rehm, director of social and epidemiological research at the Centre for Addition and Mental Health in Toronto, said in a statement.
Thanks for reading CBS NEWS.
Create your free account or log in
for more features.