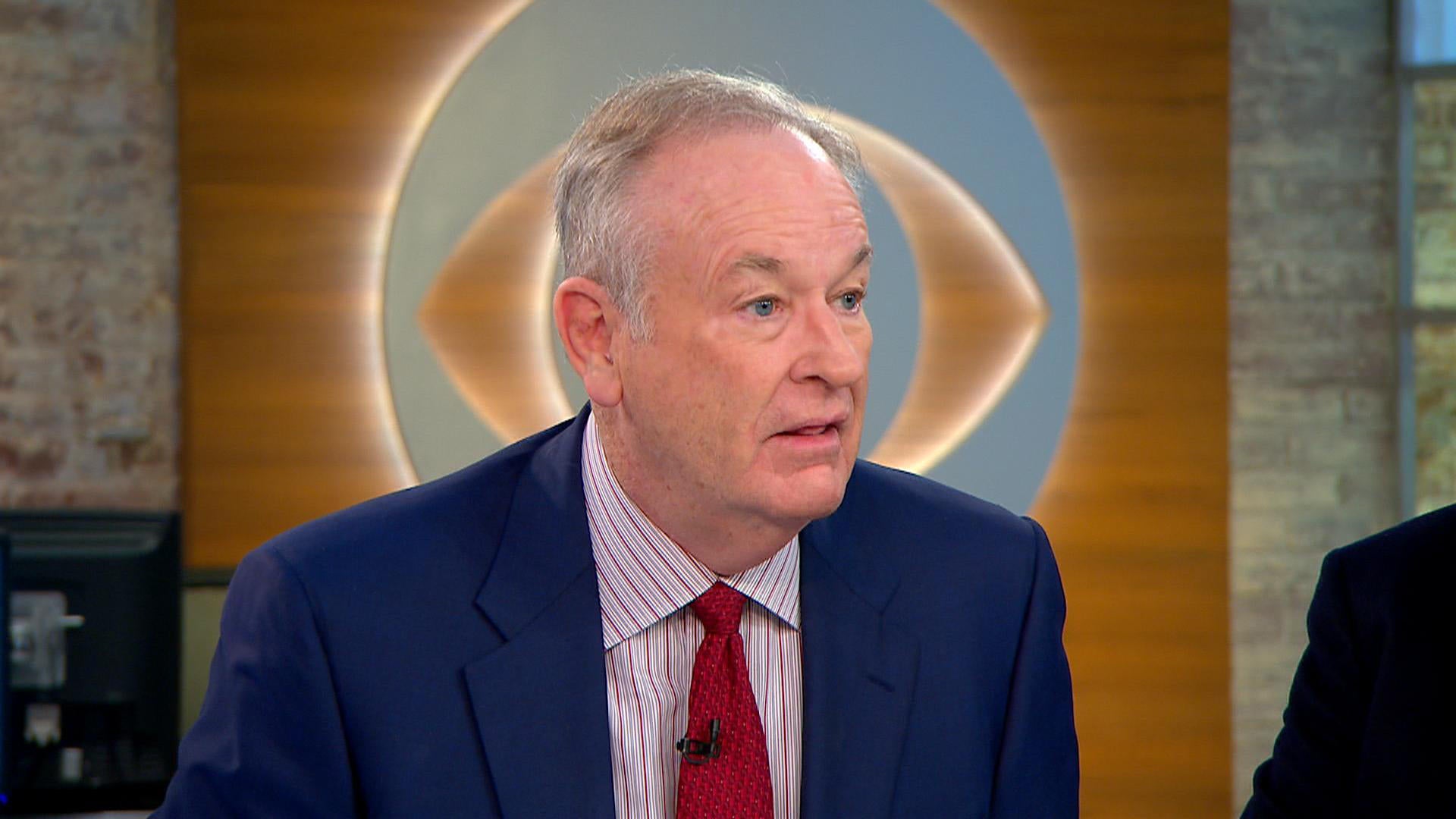 "I'm not interested in this," Bill O'Reilly says about Megyn Kelly's book
NEW YORK -- Bill O'Reilly defended Fox News on "CBS This Morning" on Tuesday in the wake of the release of Megyn Kelly's memoir, "Settle for More," which gives Kelly's inside scoop on the news network that has been plagued by allegations of sexual harassment and favorable news coverage for President-elect Donald Trump.
"I'm not interested in ligating something that is finished and makes my network look bad," O'Reilly said. "I'm not interested in making my network look bad. At all. That doesn't interest me one bit."
O'Reilly admitted he had not read the book -- although he said "that's not a dis, it just came out today" -- but said he's "not even going to bother with it."
"It's open season on Fox News -- I've had enough of it," O'Reilly said. "It's a good place to work, all right? We do good work. We do honest work there. So I'm not going to buy into 'let's use the Fox News Channel as a pinata.' I don't think it's right."
Gayle King mentioned that O'Reilly is "in the book," but O'Reilly insisted he is not interested in reading it.
In Kelly's memoir, which came out on Tuesday, she details the sexual harassment she says she faced at Fox News. The network's founder, Roger Ailes, resigned this summer amid allegations that he sexually harassed several women there, including longtime "Fox & Friends" anchor Gretchen Carlson.
Kelly also writes that Trump, who famously said Kelly had "blood coming out of her whatever" after she questioned him at a Republican debate, sent her gifts to get favorable coverage. Trump also allegedly threatened to "unleash my beautiful Twitter account against you," and then did after the infamous debate (and she alleges she became violently ill the night of the debate after drinking coffee from a co-worker).
O'Reilly appeared on "CBS This Morning" with James Patterson, who he teamed up with to write a children's book, "Give Please a Chance."
Thanks for reading CBS NEWS.
Create your free account or log in
for more features.